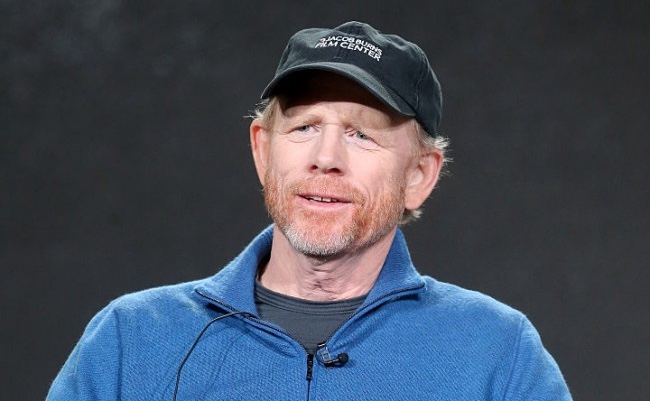 Ron Howard hasn't been shy about his excitement in getting to direct the Han Solo spinoff film, even while remaining professional in the aftermath of Christopher Miller and Phil Lord being unceremoniously fired with just three weeks left in the original production schedule. Now, with filming extended until at least autumn, Howard can geek out about the opportunity to put his mark on the standalone film and contribute to a franchise he has long loved.
But that excitement about his good fortune still leaves room for some goofing off as well, and Howard isn't being shy about messing with fans of the Star Wars franchise in his first tweet from behind the scenes. During his first day of on-set filming, Howard tweeted out a photo from behind the scenes, with the caption:
"Cool scene today but I'm afraid this is the most revealing image I dare share from my 1st day on the set of the Untitled Han Solo movie."
The tweet, of course, is about as unrevealing as possible. That is if you aren't solely interested in how the cast and crew are currently staying hydrated.
That level of secrecy is for the best though, seeing as it would be a real shame if the project lost yet another director because he shared state secrets online.