Even before It made all the money over the weekend, the plan was for Stephen King's (and long) horror novel to be split into two parts. The first film, revealed as "Chapter One" just before the closing credits, focuses solely on the kids, while the sequel, Chapter Two, will catch up with the Losers' Club 27 years later, when Pennywise the Dancing Clown returns from the well. Now that what we'll undoubtedly now call It: Chapter One is a record-breaking success, work can begin on It: Chapter Two — the script isn't finished yet, but according to director Andy Muschietti, who's expected to return, the sequel will "be a dialogue between the two timelines. So it's not just the [Losers' Club as] adults, we're going to come back to 1989." (Taylor Swift as Pennywise?)
King's novel also has a complex ending that Muschietti felt was unnecessary to get into yet (unlike Cary Fukunaga's original script). "I wanted to leave something for the second half, so I didn't want to get in trouble with that — going into the macroverse or that transdimensional stuff — and keep it grounded, from the point of view of the kids," he explained to Yahoo! Movies. "There's another movie to expand into that. Also, there's a physical truth that it's a movie that has a budget. And I didn't want to get into a depiction of a realm that f*cks up our budget, the creation of a world that will basically suck up half of our budget, and would have to sacrifice a lot of things."
Chapter Two will presumably have a bigger budget than Chapter One, partially because of the world creation Muschietti alluded to, and because adult actors cost more than child actors. But if there was unlimited money to throw around — which there might now be, considering people are flocking to the theater by the clown car — here's who the youngsters in the Losers' Club told Entertainment Weekly they want to play their adult counterparts.
Richie Tozier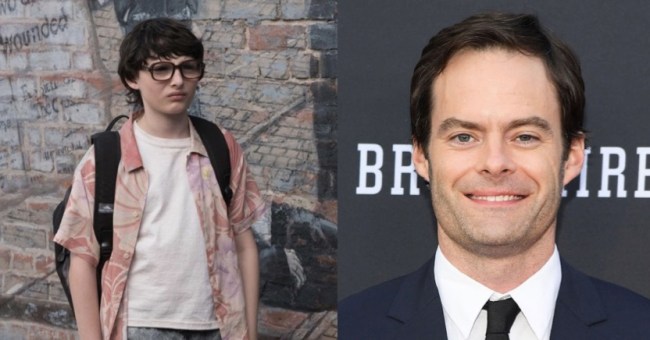 Kid: Finn Wolfhard
Adult: Bill Hader
Mike Hanlon
Kid: Chosen Jacobs
Adult: Chadwick Boseman
Ben Hanscom
Kid: Jeremy Ray Taylor
Adult: Chris Pratt
Bill Denbrough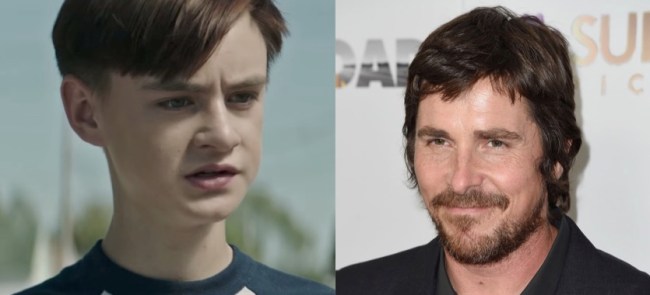 Kid: Jaeden Lieberher
Adult: Christian Bale
Stanley Uris
Kid: Wyatt Oleff
Adult: Joseph Gordon-Levitt
Beverly March
Kid: Sophia Lillis
Adult: Jessica Chastain
That last one makes almost too much sense, especially since Chastain starred in Muschietti's Mama, although I wonder if Lillis would settle for Bryce Dallas Howard.
(Via Entertainment Weekly)