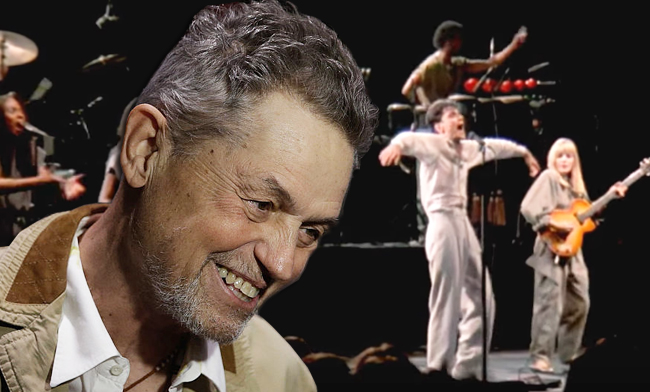 It's not that Jonathan Demme lacked for moods. It's that he conspicuously lacked the blue part of the spectrum.
From the first time we met in 1977 at the New York Film Festival, where he premiered the uproarious Citizens Band (retitled Handle With Care), to our last phone exchange about a year ago, his temperament was consistently rosy. In the entitled Hollywood universe, nearly every conversation with this supremely unassuming mensch (born and based in New York) touched upon his gratitude to be a working director, one who worked in every genre from comedy to musical to horror, without ever repeating himself.
Whenever we spoke, what I heard first was his enthusiasm. How tasty the scrapple was at his favorite Amish farmstand; how awesome Neil Young was at Toronto's Massey Hall; how lovely was Thandie Newton (star of his Charade remake, The Truth About Charlie), and wasn't she the reincarnation of Audrey Hepburn?
If you'll forgive me from shifting from first-person to third:
The truth about Jonathan is that when he communicated his enthusiasm, he elicited yours. It's palpable in his movies, from the earliest shaggy comedies Melvin and Howard and Married to the Mob. In both movies oddballs — a service-station operator and billionaire Howard Hughes in one, an FBI agent and a mob widow in the other — start talking and become closer by recognizing their similarities rather than being divided by their differences. Their communication begets a new community.
Similarly such unexpected, and unexpectedly fruitful, conversations are the centerpieces of Jonathan's best-known films, The Silence of the Lambs and Philadelphia. In the former, a serial killer and an FBI trainee become unlikely confederates in hunting down a second serial killer. In the latter, an HIV-positive white-shoe attorney unfairly dismissed from his firm persuades a homophobic African-American lawyer to represent him after both men recognize that the intolerance of others has not let them be fully seen.
On paper, these plots read like standard opposites-attract scenarios. But they're directed with a filmmaker's eye and a humanist's heart. For Jonathan's first-person camera work — often executed by Tak Fujimoto, his favorite cinematographer — revealed what the world looked like from the perspective of each imagined opposite. Not only did Jonathan walk miles in his characters' shoes, or so it seemed as the camera dogged Jodie Foster's Clarice Starling down the long corridors of hospital for the criminally insane, but also showed how she recoiled from Lecter's steel-blue stare.