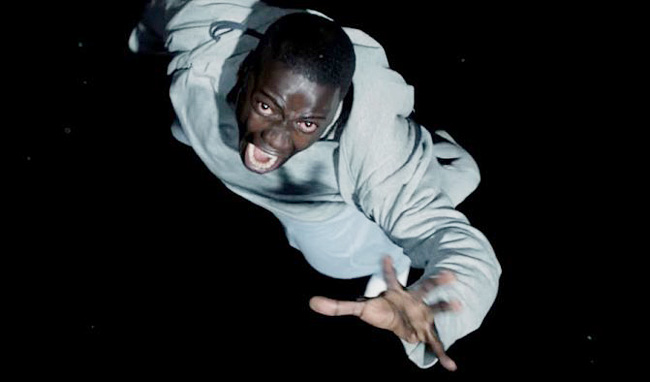 The president tweeted at him (possibly losing him millions of followers in the process). A billionaire agreed to meet with him. And he bragged that he's "nice at ping pong." Yup, it's just another day in the life of Kanye West, who once waxed poetic about water bottles ("I hate when I'm on a flight and I wake up with a water bottle next to me like oh great now I gotta be responsible for this water bottle" is an all-time tweet) and now shows off his autographed Make America Great Again hat. But that's not all the Ghost-rapper has accomplished today.
He also "inspired" Get Out 2.

After West tweeted "do this look like the sunken place" with a photo of a hallway in the home he shares with wife Kim Kardashian West, Oscar-winning Get Out writer Jordan Peele replied, "*Gets inspired. *Starts writing Get Out 2." The sentiment is fake — Kanye will not be the inspiration for Get Out 2… probably? — but the joke is based in reality: Peele is planning a sequel to the 2017 horror movie that made $255 million at the box office on a $4.5 million budget.
"I will definitely, seriously consider it. I love that universe and feel like there's more story to tell. I don't know what it is now, but there are some loose ends." (Via)
Loose ends, like how can West tweet from the Sunken Place?
(Via Jordan Peele/Twitter)