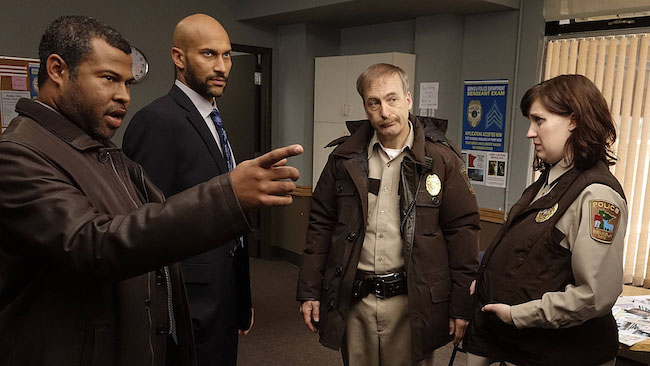 There may come a time in your life where you have to ask yourself: Do you I feel comfortable voicing a curled up mound of sentient sh*t? Sir Patrick Stewart apparently has no qualms playing CGI crap, but according to Jordan Peele, it was that role that "helped" him transition into a retirement from acting.
That detail bubbled up on Saturday night when the Get Out filmmaker collected this year's First-Time Feature Film prize at the 70th annual Directors Guild of America Awards. In his acceptance speech, Peele recalled how the critically reviled animated film The Emoji Movie prompted him to step away from acting.
"I was offered the role of Poop — this is true. I would not make this up," he explained to his filmmaking peers. "I was offered the role of Poop; I was like, 'That's f*cked up.' I told my manager, 'That's f*cked up, let me sleep on it.' I came back the next day, I said, 'Well, what are they offering?' And they said, 'Oh, well they've already given it to Sir Patrick Stewart.' I was like, 'F*ck this.' That's a true story."
Seeing as Peele was able to turn his debut film into a ridiculously successful cultural event with a bevy of Oscar nods, odds are he doesn't lose much sleep over not leaping at the chance to embody feces for a big box kids comedy.
(Via Entertainment Weekly)