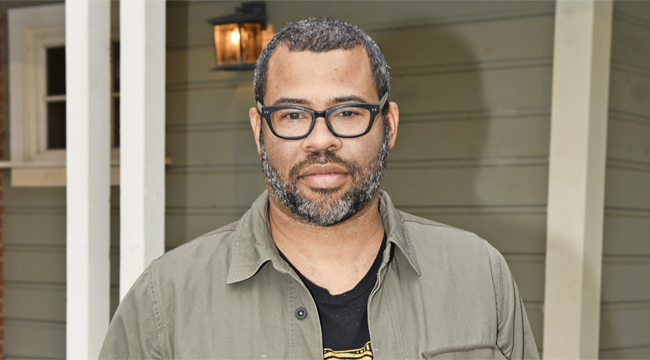 Jordan Peele's masterful 2017 writing and directorial debut, Get Out, shook Hollywood up with its razor-sharp take on benevolent racism. In the process, the film landed as a box-office smash with $176 million domestically (and $255 million worldwide) on a $4.5 million budget. Peele then took home a Best Original Screenplay Oscar, and audiences have been keen to see what he does next. He's got a lot on the stove while not only tossing around a possible Get Out sequel but also hosting the Twilight Zone revival, producing a Candyman "spiritual sequel," and helming his most immediate project, Us, which is in post-production but has been largely under wraps.
That is to say, despite word that Oscar winner Lupita Nyong'o would star alongside Elisabeth Moss and Winston Duke, not much was known about this movie other than it was set in suburbia. According to a report from /Film, test-screenings are now in process for Us with the following synopsis on tap:
A mother (Academy Award winner Lupita Nyong'o from Black Panther, Star Wars: The Last Jedi and 12 Years a Slave) and a father (Winston Duke from Black Panther) take their kids to their beach house expecting to unplug and unwind with friends (including Emmy winner Elizabeth Moss from TV series The Handmaid's Tale). But as night descends, their serenity turns to tension and chaos when some shocking visitors arrive uninvited.
Yes, this description brings to mind Funny Games, The Strangers, and countless other home-invasion films, but we'd be fools to believe that Peele's take on the subgenre would be a run-of-the mill endeavor, and the bare-bones nature of the synopsis is surely intended to keep us guessing. Elisabeth Moss recently spoke with IndieWire about how Peele has crafted another "thought-provoking popcorn movie," which she says will be "a thoughtful, psychological, impactful experience." Moss then went on to predict that "Peeleian" would soon join the cinematic lexicon in the same manner that people drop "Hitchcockian."
Whereas Peele has casually downplayed his success while telling the Hollywood Reporter that he's "just trying to entertain myself" while making movies. This, of course, sounds like a very Key & Peele thing to say while winking at all of us.
Us is currently scheduled for a March 15, 2019 release.
(Via /Film, IndieWire & Hollywood Reporter)