Ah, the 1990s. It was the decade for youth-oriented sports movies. Be it the "kid becomes major league player/manager" (Rookie of the Year, Little Big League) to "team of kid misfits become really good at their chosen sport" (The Mighty Ducks, The Mighty Ducks 2) to "kid uses dark supernatural forces to improve his favorite team" (Angels in the Outfield) — that decade was stacked. One of the most beloved is Little Giants, starring Rick Moranis and Ed O'Neill. It fell square into that middle category, centering around brothers coaching two different Pee Wee Football teams.
That was in 1994, and everyone is older and (hopefully) wiser now, so let's see what they've been doing since then.

Rick Moranis – Danny O'Shea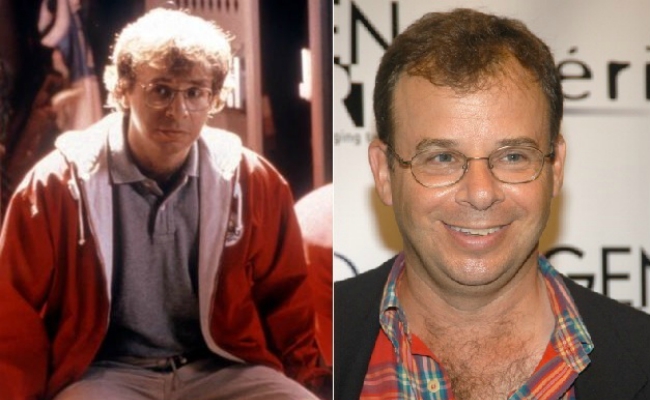 Rick Moranis is a national treasure. Actually, he's technically two national treasures, considering he's from Canada. How Canadian is he? Well, he went to elementary school with Geddy Lee from Rush. How's that for Canadian? Moranis is well known for his work on SCTV ("I'm Bob McKenzie and this is my brother, Doug"), Ghostbusters, Spaceballs, and Honey, I Shrunk the Kids.
Moranis's wife, Ann, passed away from cancer in 1991. Although he would go on to star in a couple more films after Giants — The Flinstones and Honey, We Shrunk Ourselves, for example — in 1997, he decided to retire from acting to focus on raising his kids. He did do some occasional voice acting (Disney's Brother Bear) and has recorded two albums (The Agoraphobic Cowboy and My Mother's Brisket & Other Love Songs) since then, so he's still fairly busy.

Ed O'Neill – Kevin O'Shea
For many, Ed O'Neill will always be known as Al Bundy on Married, With Children. And, rightfully so, the oft-crude Bundy helped shatter the rad-Dad TV trope by by filling the screen with general distaste for his family and job. When it comes to O'Neill's films, however, his starring roles have been few and far between.