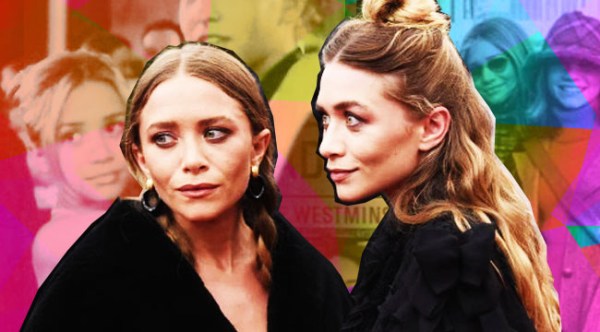 Full House took its final bow — well, final until it returned as Fuller House — in 1995, but that didn't mark the end of Mary-Kate and Ashley Olsen's acting careers. The fall of that same year saw the debut of It Takes Two, a theatrically released feature that saw them starring opposite Steve Guttenberg and Kirstie Alley. From there the twins' film career mostly moved to the world of direct-to-video and a series of films like Passport to Paris and Winning London that would take them around the world, culminating in a return to theatrically released features with New York Minute in 2004.
But 2004, the same year they turned 18, also marks the end of the line for the twins' family-friendly adventures. Ashley has not acted since, and Mary-Kate has had a few roles here and there (The Wackness, Weeds). The twins made the shift from acting to designing with their first couture fashion line, The Row, debuting in 2006. They followed with a second line, Elizabeth and James, and in 2012 were awarded womenswear designers of the year by the CFDA.
Today the twins turn 30, and those who continue to celebrate their birth include close family members, Olivier Sarkozy, and their dedicated long-time fans. (At this point it's essential to mention that in 2000 I followed the twins to Russia as part of a "Sail With the Stars" fan cruise. So yes, that includes me.)
In honor of the twins turning 30, I spoke with the leading men from their straight-to-video travel movies: Ethan Peck (Passport to Paris), Ryan Clark (Our Lips Are Sealed), Brandon Tyler Williams and Eric Jungmann (Winning London), Ben Easter (Holiday in the Sun), Derek Lee Nixon (When in Rome), Jeff D'Agostino (Getting There) and Lukas Behnken (The Challenge). These films, which were churned out in quick succession between the years 1999 to 2003, hold a special place in the hearts of Mary-Kate and Ashley fans around the world. The leading men, many of whom were on-screen love interests, regale us with stories from this beautiful time in the twins' careers and reflect on the lives of these mysterious and hard-working women.