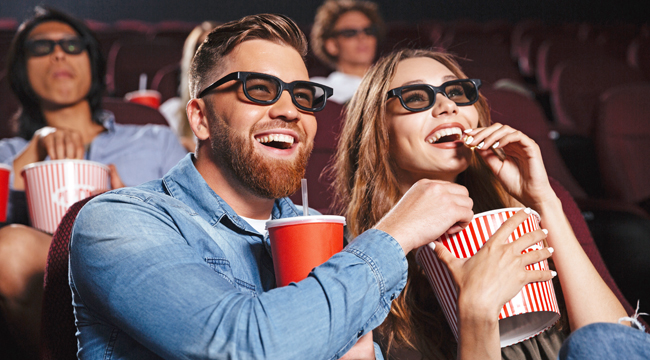 MoviePass users (those that remain, anyway) must be feeling whiplash after the months-long, unsustainable joyride of receiving unlimited movies for $10 per month. In the past few weeks alone, the service has blocked multiple new releases and instituted surge pricing while taking out an emergency loan and hiking the plan price to $14.95 per month as intermittent service outages prevailed. And now CEO Mitch Lowe has announced the most drastic change to the plan as of yet.
Per Wall Street Journal, MoviePass will now limit users to three movies per month (rather than one per day under the "unlimited" plan) while also vowing to remove surge pricing and the price hike, all by August 15. Lowe says that, in return, users will "stop hearing MoviePass is going out of business," but he's hinting that the service probably didn't plan so well:
Mr. Lowe said an 8% rise in overall domestic box office spending compared with a year ago cost MoviePass, which buys tickets at full price for its subscribers, more than expected. He also said investors grew impatient with its losses more quickly than he had anticipated and that, as public criticism mounted and Helios's stock price fell, nervous vendors began demanding faster repayment, necessitating the $6.25 million loan, which the company has since paid off.
Lowe believes the slashed offerings will "reduce the company's cash burn rate by more than 60%," and perhaps he's correct, although MoviePass rivals like AMC are also seeing rocketing numbers of subscribers, who do owe MoviePass some credit for inspiring such moves from theaters.
As for MoviePass itself, the service has made a series of disastrous decisions by offering the world and then rolling it back — a surefire way to anger users and push them to explore other offerings. And wasting all that money on Gotti distribution and temper tantrums didn't help matters, but perhaps MoviePass can survive another day with their newest rollback. Deadline reports that the service's stock shares are now up, but the service needs to find a way to not lose money for that effect to last.
(Via Wall Street Journal & Deadline)