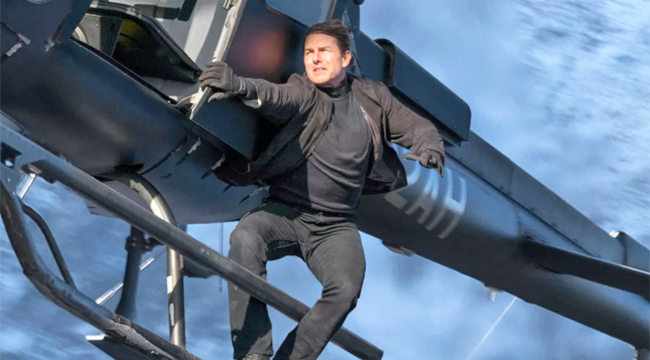 The past week has seen increased woes for MoviePass, which has struggled to stay afloat with an unsustainable business plan of providing unlimited movies for $10 per month. Last week, the service suffered its second outage (followed by an emergency $5 million loan) within weeks after upsetting subscribers by introducing Uber-like surge pricing, which tacks on up to $5 for the most popular movies. And over the weekend, users had a new beef when MoviePass altogether blocked Mission: Impossible — Fallout screenings from its service.
The Tom Cruise star vehicle performed well despite the hang up, which began to make itself apparent when screencaps surfaced to show that the film was "greyed out" to hopeful MoviePass users. CEO Mitch Lowe clarified to users that this move was intentional with a statement as the weekend began:
"As we continue to evolve the service, certain movies may not always be available in every theater on our platform. This is no different than other in-home streaming options that often don't carry the latest shows or movies that may be available on other services."
Of course, MoviePass users could still see the film, should they choose to open their own wallets and buy a ticket in the traditional manner. Yet since this is precisely what people were trying to avoid by subscribing to MoviePass, users began to voice their displeasure on social media. As one irritated subscriber noted, "Dont [sic] open a buffet if you dont have the food, motherf***ers!"

Deadline quotes an industry distribution boss as predicting, "It will be a miracle if MoviePass is in business by the end of next week." Indeed, it's hard to fathom how the service can continue to exist while bleeding millions of dollars per month, especially after promising so much. Well, and tossing even more money into Gotti distribution, which only compounds the disastrous experiment. Stay tuned, for more MoviePass developments will surely arrive soon.