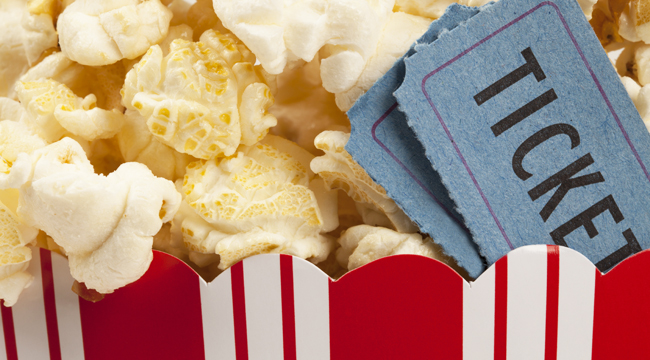 When MoviePass introduced its so-called "unlimited" plan — a movie-a-day in theaters for only $10 per month — the industry backlash was immediate. No one, including MoviePass, could articulate how such a business model could possibly be sustainable, given that the service would appear to lose money every time a user watched more than one movie in theaters per month. As it turns out, MoviePass did suspend the plan in early April by pulling back to a $29.95 three-month plan, which offered subscribers four movies per month and included a trial of iHeartRadio's All Access on-demand streaming package.
The move, of course, caused people to wonder whether the cinematic gravy train had taken its last tour, but never fear, millions of subscribers are seeing a rollback of the "bad" news. After a few weeks of limbo, MoviePass CEO Mitch Lowe told Variety that his company will not waver in its commitment to the unlimited subscription, and the hiatus was only due to a promotion:
"We never planned to abandon the flagship product that everybody loves. Any time we've done a promotional package, we've taken the monthly plan off our site … It's marketing 101. We wanted to focus everybody on this partnership promotion. If people knew the [movie-a-day] plan was coming back, they might not be interested in the iHeartRadio deal."
This statement differs from Lowe's recent sentiment, as voiced to the Hollywood Reporter, that he wasn't sure whether the unlimited service would return, but he did stress MoviePass's still-incredible value of receiving four movies for $10 per month while talking up the IHeartMedia partnership. Indeed, it makes sense that Lowe would do so, considering that it's difficult to imagine MoviePass remaining in business for very long without such lucrative partnerships.
Next time, however, fooling potential subscribers might be a difficult move to pull off, especially since MoviePass believes that it can move past its 2 million or so subscribers to nab 5 million by the end of 2018. You can see the official Twitter announcement of the movie-a-day plan below.
(Via Variety & Hollywood Reporter)