Ben Affleck has played Batman, Superman (sorta… he played George Reeves, the man who played Supes in Hollywoodland), an oil rig worker turned astronaut, a robber, a suspected murderer, a comic book artist, and a slew of other parts big and small in films successful and not. Additionally, he's an Academy Award-winning writer and top-tier director. Affleck has had an amazing career and it's far from over with The Accountant opening and Live By Night, The Justice League, and a solo Batman film on the horizon. As is the case with all major stars, though, there is curiosity about the roles that almost were for Affleck and what would have happened to his career had he zigged instead of zagged. With that in mind and with Affleck set to dazzle (or disappoint… this world is full of variables) as the world's most jacked number cruncher in The Accountant, here are a few of the notable projects that Affleck nearly took part in.

License to Drive — 1988
If you haven't seen this zany teen comedy, you owe it to yourself to check it out next time it's on Netflix Instant. It never really became an '80s darling like some of the better-known teen flicks of the era, but captures both of the Coreys (Feldman and the late Haim) in their acid wash jeans prime. It was almost Ben Affleck, though, who put the moves on a young Heather Graham and went joyriding in a stolen car. Affleck moved out to California in his teens and as he put it, "was turned down for everything." While he did lose the lead role in License to Drive to Corey Haim, the casting was probably a smart move on the producers' part, as Haim was the hot up-and-comer at the time.
Runaway Bride — 1999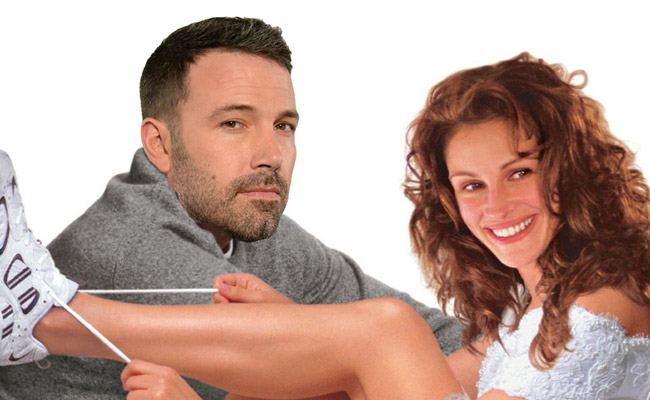 On the surface, this unofficial follow-up to Pretty Woman looks like it was custom-built to reunite Richard Gere and Julia Roberts with director Gary Marshall, but that was not the case. The movie's Hollywood roots stretch back to before Pretty Woman even hit theaters, when a Paramount executive pitched the idea in 1989; Ben Affleck was just 17 at the time. Like a lot of movies, it sat in limbo for years, making the rounds from one actor or director to another, with both Sandra Bullock and Ben Affleck getting tossed in the casting pot. Of course, in the end, the role went to Richard Gere with Julia Roberts playing the bride. Oddly enough, Affleck and Bullock wound up starring in their own rom-com, Forces of Nature, four months before Runaway Bride's release.
Cinderella Man — 2005
Who's to say if Ron Howard's underdog story of washed up 1930s boxer James Braddock would have been such a hit with audiences and received as many award nominations if Russell Crowe hadn't been the lead. It took eight years for Cinderella Man to get made, and a number of high-profile actors and directors were at one time or another loosely attached to the project. Possibly the oddest match-up of the bunch came when it was reported in August of 2000 that Ben Affleck was set to star in the movie with Billy Bob Thornton directing. Russell Crowe was sent a script for the boxing project while filming A Beautiful Mind with Ron Howard and convinced Howard to team up with him for the film, ultimately pushing Affleck and Thornton out.
Glory Road — 2006
After turning in box office duds like Jersey Girl and Surviving Christmas, a role in a Disney sports movie designed to tug at the heartstrings was exactly what Ben Affleck needed in 2006. Affleck had signed on for the story of 1960s Texas coach Don Haskins, who led an African-American team to the NCAA championship, but was forced to drop out because of a scheduling conflict. Josh Lucas would pick up the role, while Affleck would go on to have a fairly busy 2006, taking on small parts in movies like Smokin' Aces and Clerks II, as well as starring in the movies Man About Town and Hollywoodland.

Live Free or Die Hard — 2007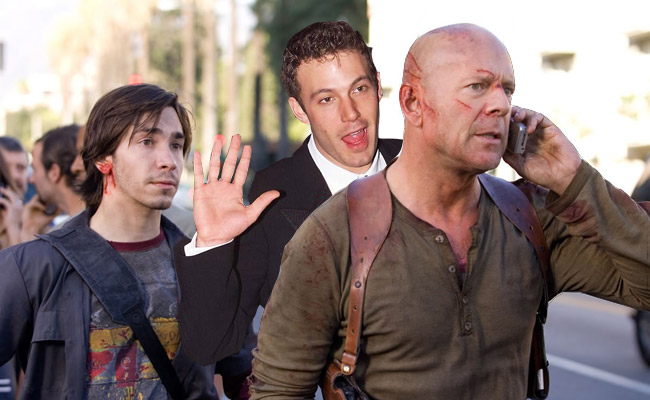 Whereas the version of Die Hard 4 that actually made it to production has Bruce Willis teaming up with Justin Long as a computer hacker, the original version was a little different. Unlike the previous Die Hards, Live Free took place over several days instead of just one. It also diverted from the movie's original script, which reportedly had a jungle setting, pairing Bruce Willis up with Ben Affleck in the role of Matt Farrell. In the end, we got John McClane fighting a cyber terrorist in Washington D.C. and Justin Long putting that Apple commercial experience to good use by taking on the role of computer hacker Farrell.
Ghosts of Girlfriend's Past — 2009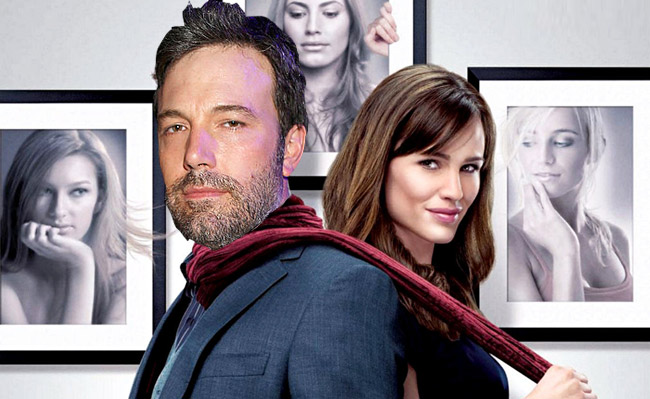 Before Matthew McConaughey went through his McConaissance with True Detective and Dallas Buyer's Club, he was doing one rom-com after another. Perhaps the most ridiculous of the bunch was Ghosts of Girlfriend's Past, which somewhat poorly adapted A Christmas Carol to the genre. Before McConaughey signed up for the role of a refusing-to-grow-up boyfriend, Ben Affleck was briefly attached to the movie. Affleck was already married to Jennifer Garner at the time, so who knows if this is what sparked interest in the project or deterred him from taking it on. Unfortunately, Garner really did become somewhat of a girlfriend-turned-wife ghost of his past when the couple separated last year.
This is an updated version of a post that ran on March 27, 2016.