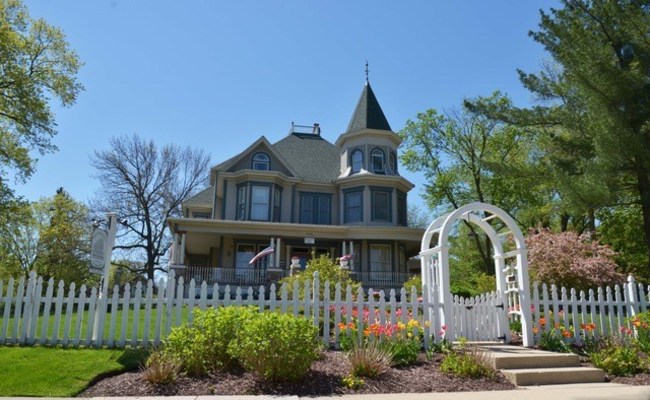 Okay, campers. Rise and shine. And don't forget your check book, 'cause the house from Groundhog Day is on the market. That's right, the house made famous by everyone's favorite fictional weatherman, Phil Connors, is on the market and can be yours for the discounted price of only $785,000.
If you're a fan of the movie, you may recall this as the house where Phil woke up every morning to the tune of "I Got You, Babe." Located in the northwest Chicago suburb of Woodstock, Ill., the stunning 5,815 square foot Victorian has seven bedrooms and eight bathrooms.
"It is a unique property," says listing agent Rick Bellairs. "But this is still a tough market, and this house is at the high end for this area. Higher-priced home sales are still slow. But this house would be at the low end in [higher-priced Chicago suburbs] like Naperville or Hinsdale or Lake Forest."
The home is currently a fully-functioning and newly-renovated Bed and Breakfast, named the Royal Victorian Manor. If you stay there, try the déjà vu. I checked with the kitchen, and I hear it's delightful.
(via Chicago Tribune)