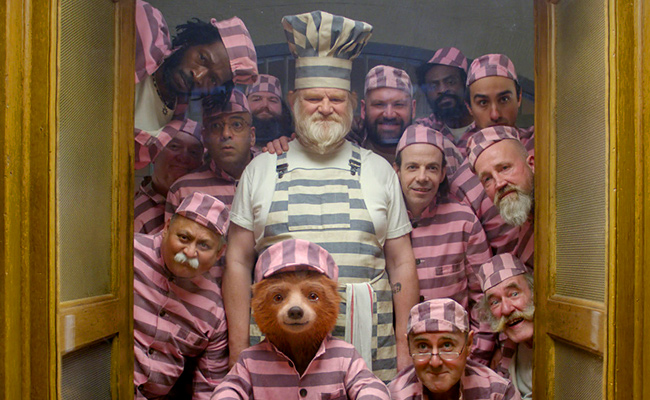 The best thing about 2018 is that it's almost over, but at least one decent thing happened this year: Paddington 2, a very good movie about a very good bear. The 100 percent "Fresh" rating on Rotten Tomatoes (out of 210 reviews!) is well deserved, and if Hugh Grant isn't nominated for Best Supporting Actor at the Oscars, well, I want to say I'd riot, but Paddington wouldn't like that. It wouldn't be "kind" or "right," which are key attributes promoted by the bear himself. (I can still give the Academy a Hard Stare, though.)
Following the positive reception to Paddington and Paddington 2, director Paul King is giving Pinocchio the live-action treatment for Disney, and he's attached to direct a Willy Wonka movie. But even if he's not available, the Paddington Cinematic Universe (he's the Thanos of kindness) will reportedly continue on.
"I don't think Paul King will direct the third. He did the first two — he and I are working on another project together… He's very special, Paul," producer David Heyman (Harry Potter) told Collider. But "we're developing a third Paddington. We haven't got a script yet, we've got a treatment which we're still working on."
Heyman added that even if King doesn't direct, "he worked on the idea" and that "he's an incredible collaborator, Paul. Very positive, very supportive."
That's the Paddington way.
I can't wait to see which industrial complex Paddington takes on next.
(Via Collider)