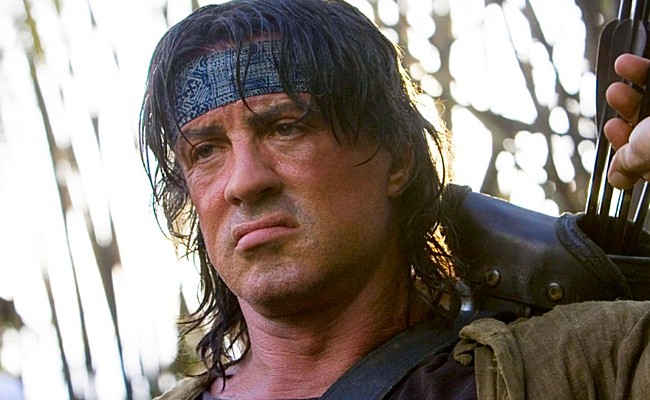 Back in May, Deadline and other outlets reported that the long-rumored fifth film in Sylvester Stallone's Rambo franchise was finally going to happen. This time, however, the titular, "who has been working on a ranch," would be "[crossing] the U.S.-Mexican border" and "quickly [finding] himself up against the full might of one of Mexico's most violent cartels" in order to rescue a friend's kidnapped daughter. And judging by the first behind-the-scenes photos, that's pretty much right on the money.
Per The Hollywood Reporter, Stallone took to Instagram late Tuesday night to announce that production on Rambo 5 was officially underway. To commemorate the occasion, the 72-year-old action movie star posted two photos of himself on social media. In the first, Stallone is dressed in Western gear for what looks like a costume test.
As for the second, Stallone was wearing a variation on said costume while riding a horse, presumably during, or in preparation for, a night shoot. He also included a line from the lyrics for Gordon Lightfoot's folksy tune "Don Quixote."
So, Rambo is a cowboy now. That's cool! As for the film itself, Stallone is simply reprising the role made famous by the 1982 movie First Blood. Adrian Grunberg is directing from a script that was written by Matthew Cirulnick.
(Via The Hollywood Reporter)