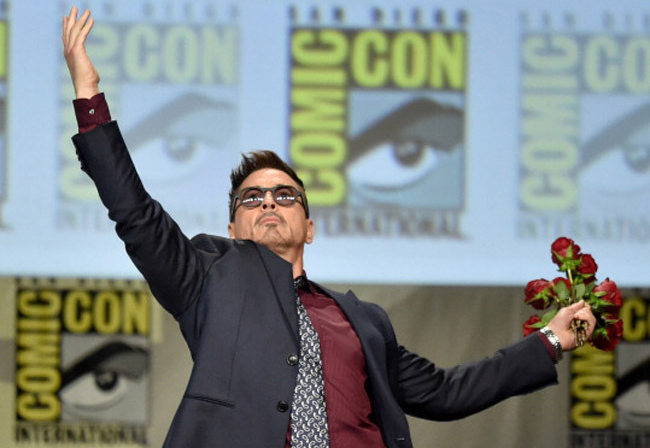 Eccentric Shaggy Dog-walker Robert Downey, Jr., who owns a fictional billionaire's giant "A" and ships the same set of furniture to all of his shooting locations, has been named the world's highest-paid actor for the third year in a row. Forbes reports that Downey's "stratospheric $80 million payday is more than any other leading man on the planet," including Jackie Chan, who finished second with $50 million (Dragon Blade, which will be released in the U.S. later this year, earned double its budget in China), and Furious 7 star Vin Diesel with $47 million.
Here's the complete top 10.
1. Robert Downey Jr: $80 million
2. Jackie Chan: $50 million
3. Vin Diesel: $47 million
4. Bradley Cooper: $41.5 million
5. Adam Sandler: $41 million
6. Tom Cruise: $40 million
7. Amitabh Bachchan: $33.5 million
7. Salman Khan: $33.5 million
9. Akshay Kumar: $32.5 million
10. Mark Wahlberg: $32 million
Sandler's there because of his Netflix deal, while Salman Khan, Amitabh Bachchan, and Akshay Kumar are Bollywood mega-stars. Wahlberg's garbage truck full of money comes from the trilogy of trash that is Transformers: Age of Extinction, Ted 2, and Entourage, which must be frustrating to those films' actual stars… talking robots, a talking teddy bear, and talking Ed Hardy shirts.
(Via Forbes)