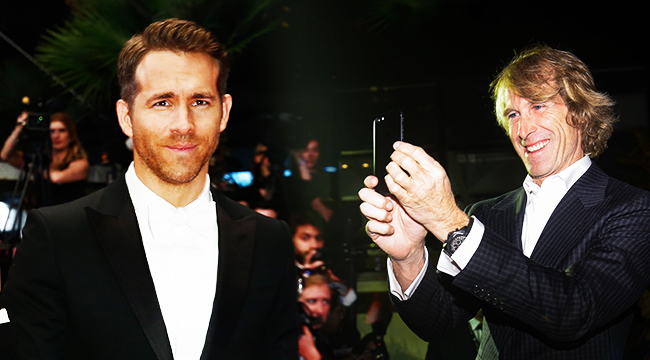 After a record-breaking opening weekend, the Deadpool 2 team isn't taking much of a breather before settling upon their next project. That is to say, Ryan Reynolds along with partners-in-crime/vocal screenwriters Paul Wernick and Rhett Reese are already gearing up to finish their one-two punch to the action world … alongside the explosion-loving maestro himself, Michael Bay.
Deadline is reporting that the deal has been sealed for the team effort, but here's the more surprising detail — this project shall be co-financed by Netflix and Skydance Media. Reynolds will definitely be the film's star on Six Underground with all eyes on a summer 2019 release. The script is already in hand from Wernick and Reese, and this is said to be (of course) "a high testosterone mission movie."
The project's budget shall be at least $150 million, which is about as much as the first Transformers budget. And although the Deadpool team is certainly a good investment, one wonders exactly how deep Netflix's coffers run. The streaming service also landed a $30 million deal at Cannes for Next Gen (an animated movie), and Jennifer Aniston and Tig Notaro were recently announced to co-star in First Ladies (as the U.S. president and First Lady, respectively) for Netflix as well. They're certainly aiming for all the quadrants lately, and with Bay and the Deadpool guys, the crash-boom factor will be covered.