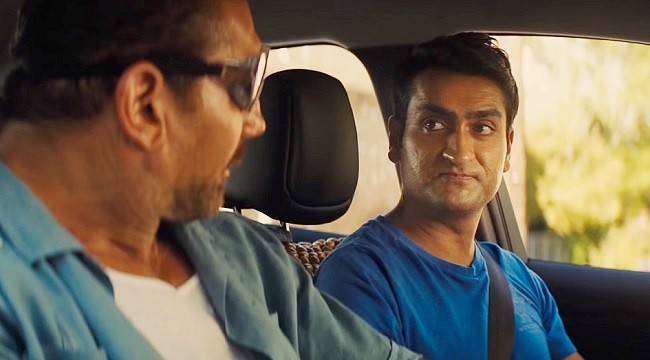 Last Thursday night, I attended a double feature of Stuber and Crawl. To be honest, I wasn't all that interested in either film, but I was excited about seeing two films this summer that were not sequels, reboots, prequels, remakes, or part of a larger cinematic universe. I ended up liking one of them, Crawl, a lot, and Stuber, well, let's just say I was happy to support Kumail Nanjiani's leading man effort.
However, most moviegoers this weekend skipped both films and opted instead for Spider-Man: Far From Home and Toy Story 4. In its second weekend, Spidey had no problem putting down the competition. It earned $45.3 million and after 13 days it is sitting pretty with $274 million and $847 million worldwide, well on its way to $1 billion. Meanwhile, in its fourth week, Toy Story 4 continues to put up impressive numbers, bringing in another $20.6 million to bring its domestic total to $346 million, which is more than both the first and second films and not that far behind Toy Story 3's final tally of $415. Next week's Lion King, however, will almost certainly slow down Toy Story's pace. Toy Story 4 also marches over $700 million worldwide this weekend.
In at number three was the low-budget alligator-in-a-basement-during-a-hurricane flick, Crawl, which put up OK numbers despite the hurricane in New Orleans this weekend. Crawl earned $12 million, which isn't too shabby considering its $13.5 million production budget. The movie, directed by Alexandre Aja and produced by Sam Raimi, benefitted from great reviews (88 percent on Rotten Tomatoes), which makes it something of a mystery why Paramount decided to embargo reviews until Thursday night. The film actually could have benefited from the critical reception, but I suppose that the studio didn't have enough faith in critics to understand the film's gory sense of humor. It is, however, a blast, and moviegoers gave it a B CinemaScore, which is good for a horror film.

Stuber, one of Twentieth Century Fox's leftovers before the studio was bought by Disney, cost a little more than Crawl with a $16 million budget, and made little less than Crawl with $8 million. The buddy comedy featuring Nanjiani and Dave Bautista didn't do particularly well with critics (44 percent on RT), while audiences gave it a B, same as Crawl, although audiences are generally more friendly toward comedies than horror films. It's a serviceable comedy, although probably better suited to Netflix, which excels at streaming serviceable fare (see, for instance, Anthony Mackie's Point Blank, released this weekend on the streaming service).
Holdovers occupied the rest of the top ten. Danny Boyle's Yesterday is displaying decent legs at the box office, earning $6.1 million in its third weekend to bring its total to $47.1 million plus another $25 million or so overseas, meaning that Yesterday has about tripled its production budget, so far. Meanwhile, the leggiest film of the summer, Aladdin finished its eighth weekend with $5.7 million to bring its total to $331 million. It's well over $900 million worldwide and may make a push to $1 billion for Disney.
Annabelle Comes Home falls to number seven in its third weekend, earning $5.5 million to bring its total to $60 million domestic and over $170 million worldwide. With $3.5 million, Midsommar has now earned $18 million after 10 days. Secret Life of Pets 2 is hanging in there, adding another $3.2 million to bring its total to $147 million. Finally, Men in Black: International gained another $2 million to bring its five-week total to $76 million and around $240 million worldwide. On a $110 million production budget, it's not as big a bloodbath as it appeared it was going to be after its opening weekend.
Next week, Disney's live-action Lion King opens and the studios have wisely stayed away from that. In fact, the next three weekends boast only one wide release apiece, with Lion King being followed by Quentin Tarantino's Once Upon a Time in Hollywood and Universal releasing Fast & Furious Presents: Hobbs & Shaw the weekend after. Lion King, by the way, opened in China this weekend, and with $54 million, opened better there than Aladdin and Beauty and the Beast.
Source: Deadline, Box Office Mojo