James Wan's The Conjuring franchise has spawned a few spinoffs, including the not-too-scary (but still financially successful) Annabelle films (about the possessed doll who wreaks havoc while sitting there, doing nothing). Now, the teaser trailer for The Nun — billed as "the darkest chapter in The Conjuring universe" — has arrived, and director Corin Hardy shall guide viewers through the origin story of Valek, the demon nun. The character first surfaced in The Conjuring 2 as an unsettling painting by Ed Warren (played by Patrick Wilson) that apparently came to life and started drifting through hallways.
The trailer itself looks genuinely frightening — both due to atmosphere and an effective jump scare near the end — although to be fair, Valek's appearance can terrify on its own. Bonnie Aarons reprises the Valek role, and a young nun (Taissa Farmiga, sister to Vera, who played Lorraine Warren in The Conjuring movies), who has had visions of Valek, travels to an abbey with a haunted past and an unholy secret to be uncovered. And once that happens, the abbey will become ground zero for a war between the living and the damned.
Given that this is a prequel, and we already know that Valek goes forth to stalk through a future installment in Wan's universe, it's safe to say who may win that war. On Tuesday, the first poster for The Nun dropped as well. Yikes.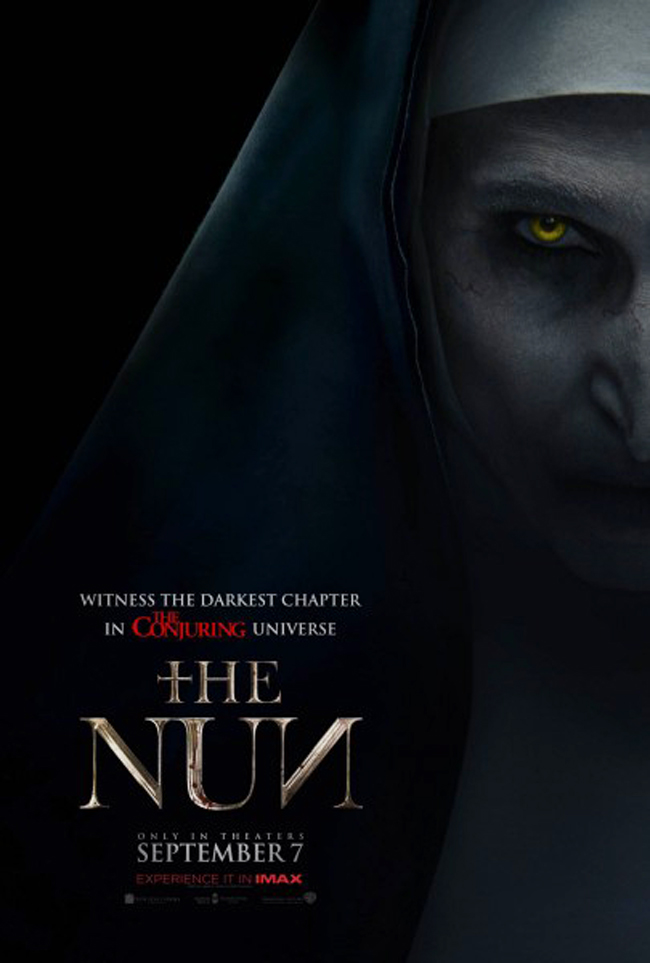 The Nun arrives in theaters on September 7.