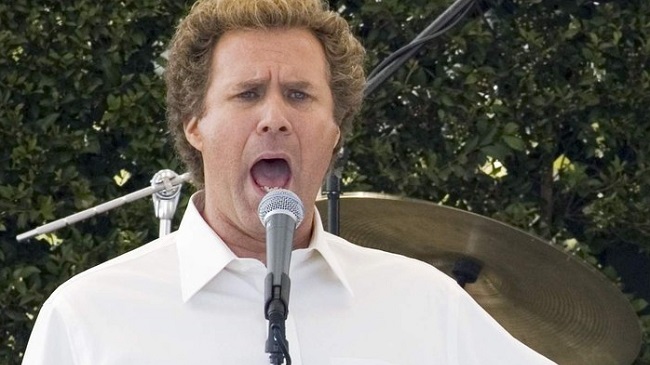 When he's not too busy trying to sell his broadcaster character, Cord, or making Red Hot Chili Peppers drummer Chad Smith's life more interesting, he makes movies. Two of his most recent, The House and Daddy's Home 2, weren't the best received among fans and critics, but maybe his first foray into the world of Netflix features will change that. According to The Hollywood Reporter, the Saturday Night Live alum will write and star in a new comedy film for the streamer about the Eurovision Song Contest. So yeah, we're getting more Ferrell tunes.
Neither THR nor Deadline, which initially broke the news, had any details about what Ferrell's film, tentatively titled Eurovision, will entail. All that's known is fellow SNL Andrew Steele, who wrote for both Cord and Tish specials with Ferrell and Molly Shannon, will help the actor with the story and the screenplay. And seeing as how the film's subject involves a great deal of singing, it's a sure bet that Ferrell will bust out his Step Brothers chops and grab the mic again for this one.
The Eurovision Song Contest, which began broadcasting back in 1956, is an international musical performance competition held, and participated in, by the members of the European Broadcasting Union. In the decades since, its membership has expanded well beyond the scope of Europe. Every year, participants submit original songs, which are then performed live during an international broadcast and voted on to determine the year's new victor. Past winners include the band ABBA (1974 for Sweden) and Celine Dion (1988 for Switzerland).
(Via The Hollywood Reporter)