To see the full performance of the song "Stronger" featured above, click here.
Collaboration is something every artist can benefit from. It doesn't matter what the art form is — painting, a film, music. Mixing with like-minded peers can boost your creativity in ways you couldn't have previously imagined.
Some of the greatest musical collaborations have been cross-genre songs like Aerosmith and Run DMC's "Walk This Way," or in a more modern sense, Kanye West and Justin Vernon's "Lost In The World." Cross-genre performances find each artist exploring new musical ground and expanding their sound. In today's music, hip-hop is still king, but EDM is continuing to grow toward a mainstream audience which allows for more collaborations between the genres like A$AP Rocky and Skrillex's "Wild For The Night."
I was lucky enough to witness firsthand an up-and-coming hip-hop and EDM artist record new songs direct to vinyl in one of Los Angeles' most historic studios.
One of hip-hops youngest MC's, A-F-R-O, and one of EDM's rising new stars, NGHTMRE, collaborated on two original tracks in Los Angeles' historic Fairfax Recordings studios together, where both tracks were recorded direct to vinyl.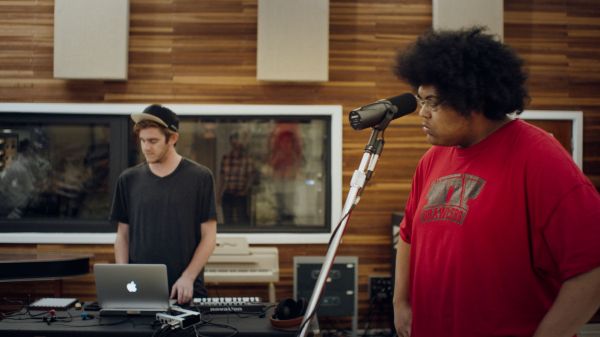 "I've been in a lot of studios, this one you can feel the energy. It's very peaceful, it's got a great presence," A-F-R-O says of the famed studio where artists like Nirvana, Fleetwood Mac, and Weezer have all pressed tracks to wax.