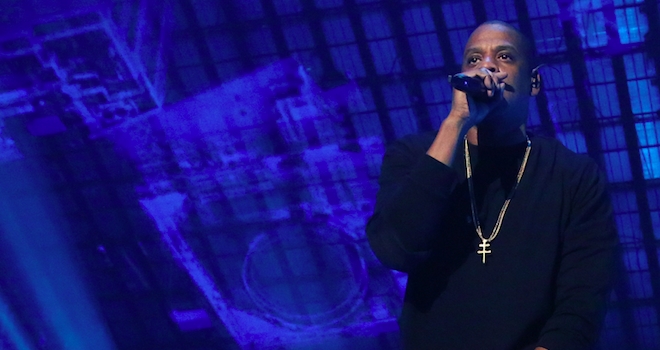 It seems like 4:44 is still the topic of discussion even weeks after its release. Shawn Carter, sometimes Hov, keeps the heartbeat of his thirteenth solo album alive by not giving us all the goods at once which is what his wife, Beyoncé Knowles, did in 2013 with the release of her self-titled album Beyoncé. No, Mr. Carter is doing it differently, with one-by-one video releases and song footnotes. He's is sharing his most vulnerable album with us in doses but one thing is for sure he wants us all to hear it, just not on Spotify.
The rapper recently put out his new album in a classic format, cassette tape. In the era of streaming services and aux cords, this move is clearly for the collectors and the old heads who now have no excuse as to why they haven't listened to the new Jay-Z. This limited edition format is going for an affordable $9 on Virgin EMI Records online store and it comes with an opportunity to be side stage as the living legend headlines the Virgin Records music festival in England.
While travel expenses are not included the opportunity to see Hov side stage is rarely given, and I can only imagine what this icon has in store for what is probably his first performance of 4:44. I'm not even a Jay-Z stan, but I'll put money that this is going to be his most inspiring set to date.