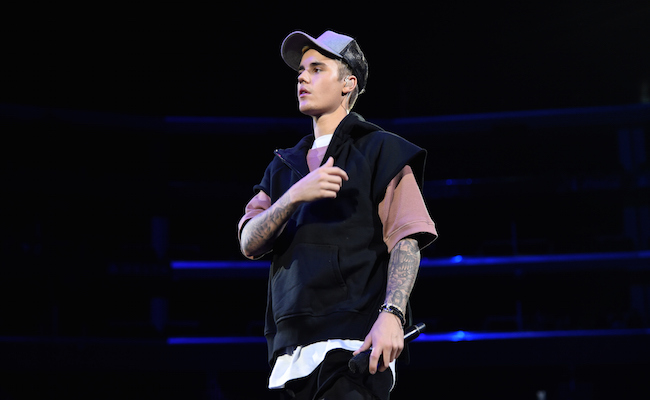 Today, GQ released their cover story with Justin Bieber, and the interview gets to the bottom of some of our big questions: What is the hit single "Sorry" about? Who inspired most of the songs off of his album, Purpose? And what happened to his beloved monkey, OG Mally that many people thought he may have just abandoned?
Although many of us probably assumed "Sorry" was the singer's attempt at righting his wrongs for his past behavior, it's actually (unsurprisingly) "about a girl" and "acknowledging past mistakes." And as for who inspired a lot of the songs off of his latest album? Selena Gomez. "We don't talk often, but we're cordial," Bieber explains. "If she needs something, I'm there for her. If I need something, she's there for me."
And, of course, OG Mally, Bieber's pet monkey that seemed to be the singer's BFF until it suddenly disappeared from his side. Well, now we know everything we possibly could about OG Mally. Turns out that the monkey was endangered in Germany, and although Bieber had the papers for him, officials quarantined OG Mally and gave Bieber a deadline to pick him up. Unfortunately, he never did.
"Honestly, everyone told me not to bring the monkey. Everybody," Bieber says. "Everyone told me not to bring the monkey. I was like, 'It's gonna be fine, guys!' It was the farthest thing from fine."
Well, at least he goes on to say that he might visit him someday and he would like to get another one. The interview also discusses Bieber's relationship with Hailey Baldwin, and much more.
(Via GQ)