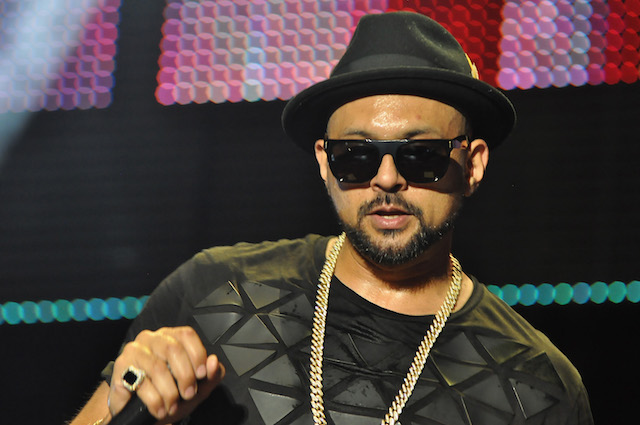 With the massive success of Drake's dancehall-infused Views tracks "One Dance" and "Controlla," Rihanna's "Work," Major Lazer in general, and the even more massive success of Justin Bieber's "Sorry," dancehall has officially hit American pop radio. But, as with anything, people who are affiliated with the actual culture behind the musical movement are skeptical and/or feel disrespected when artists come dip into their style without any connection to the sound.
So it's pretty understandable that Sean Paul — one of the biggest dancehall artists to crossover to American pop in his own right — has some choice words for the likes of Drake, Major Lazer and Justin Bieber. (Obviously Rihanna has an actual connection to the sound through Barbados, so she's exempt.)
In a recent interview with The Guardian, he said these Canadian artists don't necessarily understand the sound.
It is a sore point when people like Drake or Bieber or other artists come and do dancehall-orientated music but don't credit where dancehall came from and they don't necessarily understand it. A lot of people get upset, they get sour. And I know artists back in Jamaica that don't like Major Lazer because they think they do the same thing that Drake and Kanye did — they take and take and don't credit.
Paul thinks these artists are whitewashing the sound and not giving credit to the original source, but he's fine with the way that dancehall has been infused with other sounds. Still, the Jamaican native said he wants his own new album to return to the source.
Dancehall is back but this time it's also infused with Afrobeat, with hip-hop, with trap, and that's fine with me. Sure, I would like what we do in Jamaica, that authentic dancehall, to be on top, but it simply isn't. So I want this album to bridge that gap.
He said he feels perfectly placed to "bring back some authentic dancehall," which is exactly what he did on a recent duet with Sia, "Cheap Thrills."
In the interview, Paul also explains how he hears dancehall influences in Taylor Swift's smash hit "Shake It Off" and had this to say about Drake: "I love some of his songs, but I don't think he's the best rapper." Interesting! What's that, do I hear an Instagram caption being drafted up in Toronto?