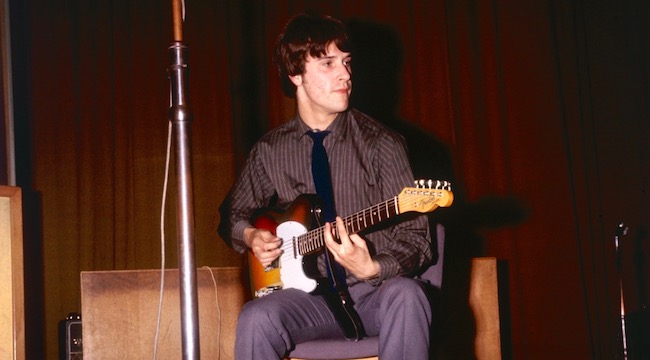 For years, classic rock fans have long been clamoring for a reunion of the 1960s British Invasion band, The Kinks. While the two brothers at the heart of that all-important group, Ray and Dave Davies, have given signals in that time that they might be willing to put past transgressions behind them and share the studio and stage once again, we haven't gotten much in the way of concrete evidence that it would actually happen. Until today.
During a recent interview with BBC's Channel 4 News, Ray said that he and his brother Dave, along with drummer Mick Avory are, "Making a new Kinks album." Apparently Ray was inspired by some of the Rolling Stones recent work. "It won't be well-organised like the Rolling Stones," he quipped to the BBC, before elaborating in a separate interview with Variety that, "We've been talking about it, because I've got all these songs that I wrote, then the band — not broke up, we parted company — and I think it's kind of an appropriate time to do it."
Dave Davies, the group's guitarist seemed to back up what his brother told the media in a tweet, writing, "Ray has a few songs he wants to finish. I have 3 or 4 songs I've written with Ray."
While this certainly raises hopes for Kinks fans, it's hard to get too excited until something more formal appears.