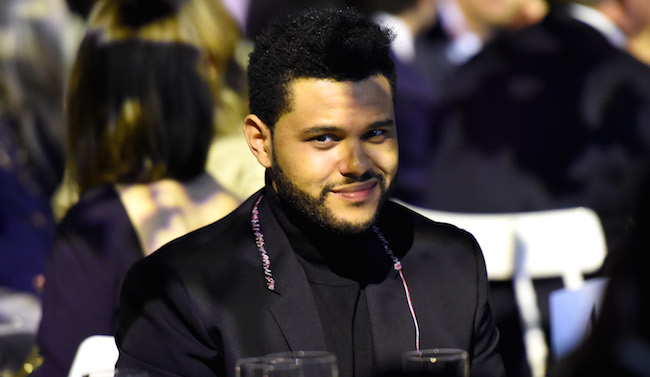 Pop-up shops, autograph signings, international billboards, TV performances and similar promotional acts will not have gone in vain for for The Weeknd. The Toronto entertainer will claim his second No. 1 album when Starboy debuts at the top of the Billboard 200 chart for the week ending December 1st.
Hits Daily Double projects Starboy will sell anywhere between 350,000 to 400,000 in equivalent album units its first week out, including 225,000 to 275,000 stemming from traditional album sales. The projections are on par with sales of The Weeknd's sophomore album, Beauty Behind The Madness. BBTM ended up debuting at no. 1 in August 2015 with 412,000 album-equivalent units sold its first week, including 326,000 from pure album sales. The album went on to stay in the top 10 for weeks, and ultimately went platinum with 1,130,000 copies sold in the United States alone. Madness also earned Abel his first Grammy for Best Urban Contemporary Album.
Hopefully, Starboy finds the same kind of success Madness had. Upon its release on Black Friday, The Weeknd's third studio album skyrocketed to No. 1 on iTunes charts in over 80 countries. All 20 songs have also charted in the iTunes Top 20 singles chart, with the title track, "Party Monster," "Sidewalks" featuring Kendrick Lamar, and "Reminder" currently occupying the top four spots.