Reality TV programming is nothing new. Neither are music competition shows. However, Kacey Musgraves and Reese Witherspoon are looking to shake things up. The powerhouse talents are coming together to executive produce an Apple TV+ original series centered around country music. As a highly decorated star within the genre, Musgraves, and with Witherspoon's award-winning production background, there's no one better for the job.
The competition show titled, My Kind Of Country, will search all corners of the world to find the next big name in country music. Casting such a wide net for potential acts could seem like a daunting task, but Musgraves and Witherspoon feel that it is absolutely necessary due to the genre's long history of not being inclusive. As for the judging panel, recording stars Jimmie Allen, Mickey Guyton, and Orville Peck will serve as mentors to the budding acts along their way to win a special prize from the streaming giant.
In a post shared to her Instagram Stories, Witherspoon raved about the series, writing, "Y'all know how much I love country music…so I teamed up with the incredible Kacey Musgraves to create a global search for country music's next big star."
Witherspoon continued, "My Kind Of Country is a completely new kind of competition show coming to Apple TV+ on March 24. The talent on this show is insane. You do not want to miss this one."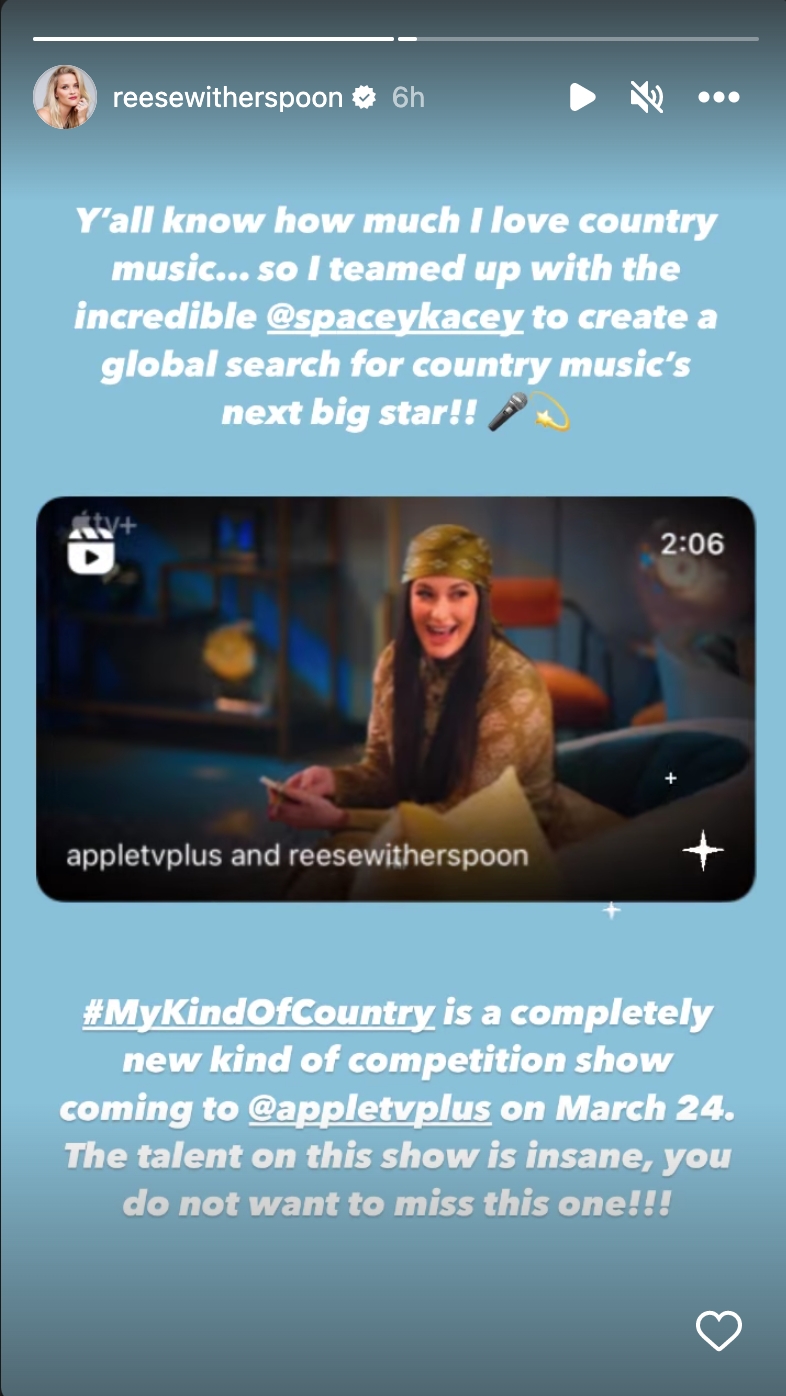 Watch the full trailer for My Kind Of Country above.
My Kind Of Country is set to premiere to air on 3/24 via Apple TV+. Find more information here.