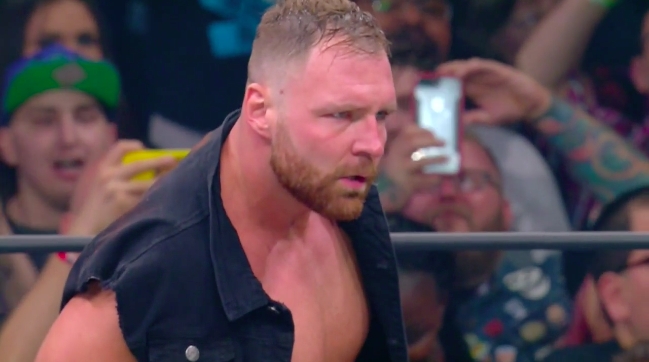 Okay, maybe "surprise" isn't accurate.
After giving WWE his notice and completing an extremely random final run that included intergender match teases, going off-script on Raw, and multiple Shield reunions, you'd expect Dean Ambrose to pop up somewhere new sooner rather than later. Especially after that extremely subtle video of him breaking out of prison and running away from dogs.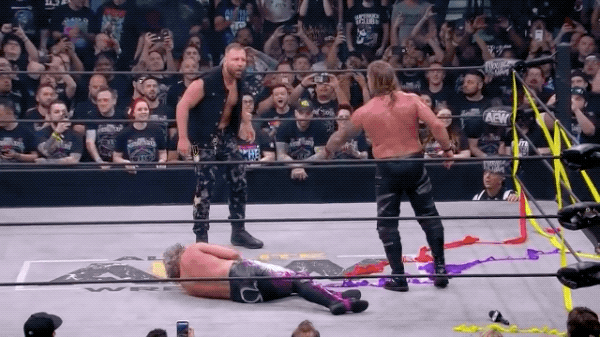 Sure enough, Ambrose — now Jon Moxley again — popped up at the very end of All Elite Wrestling's first branded effort, Double or Nothing. He sent a message to the entire company by attacking Chris Jericho (who was asking for a "week of thanks" after beating Kenny Omega), the referee, and even Omega himself.
Moxley tried to hit Kenny Omega with a Whatever They're Calling The Dirty Deeds as well, but Omega fought back, broken nose and all. The two brawled up to the stage and fulfilled one of my Double or Nothing bucket list requests by fighting to the top of a stack of oversized poker chips and doing moves on them. Here's the Best Bout Machine getting double-underhook DDT'd onto so, so much hypothetical money.
The show ended with Moxley throwing Omega off the top and onto the stage with a fireman's carry, and since Jericho will be moving on to face Adam Page for the AEW World Championship, it's safe to say Omega's got his opponent as well.