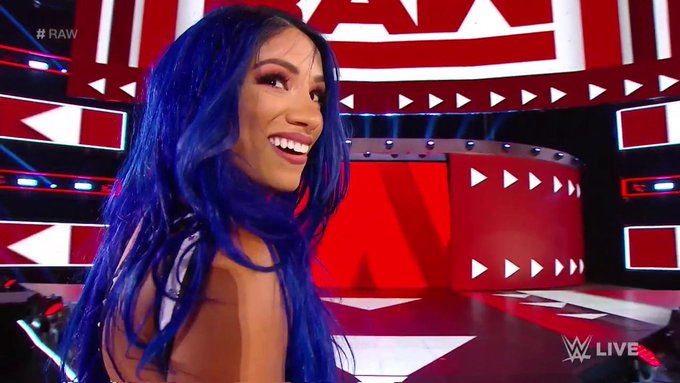 At last, the question has been answered. Sasha Banks has returned to WWE on the Monday Night Raw after SummerSlam. This was her first WWE appearance since WrestleMania 35, where she and Bayley dropped the Women's Tag Team Titles to the IIconics, and Sasha reportedly tried to quit the company on the spot. Instead, she was given time off to think things over, and spent a lot of time posting vague hints on social media about what choices she might make. Just this weekend, Becky Lynch called her out, in what seemed at the time like it could have been a hint at a storyline to come, but it was hard to be confident in that.
https://streamable.com/zelx7
On Raw, Natalya was in the midst of an in-ring promo about her loss to Becky Lynch at SummerSlam last night. As per usual, Nattie wasn't exactly setting the world on fire, but the ignition came when Sasha's music hit. She entered in a jacket and a wig in her usual purple, and Nattie welcomed her as a friend. Sasha embraced Nattie, then she suddenly punched her and took off her jacket and wig, revealing dark blue hair. She beat up Nattie, which led to Becky running out, and then Sasha beat Becky with a chair, asking "Where's your balls now, Becky?" So the Sasha versus Becky feud has officially begun, and so far it looks amazing.