Previously on the Best and Worst of Raw: WWE started a third cuckold angle for Raw, because the first two weren't enough. Also, Hulk Hogan and Ric Flair were here to promote Crown Jewel in Saudi Arabia, and Brock Lesnar showed up to throw Rey Mysterio and Dominick Guerrero at the ground until they died.
Things to do: Follow us on Twitter and like us on Facebook. You can also follow me on Twitter. BUY THE SHIRT.
One more thing: Hit those share buttons! Spread the word about the column on Facebook, Twitter and whatever else you use. Be sure to leave us a comment in our comment section below as well. I know we always ask this, and that this part is copy and pasted in every week, but we appreciate it every week.
And now, the Best and Worst of WWE Raw for October 7, 2019.
A Quick Update On The Wildly Popular Hell In A Cell Pay-Per-View
It's worth noting that widely panned and competition-promoting main event between Universal Champion Seth Rollins and universal bridesmaid Bray Wyatt at Hell in a Cell brand pay-per-view didn't even get mentioned on Monday's Raw until about halfway through hour three. Even then it's just an extremely edited video package, which only really proves that the match concept might've worked as a 60-second short film where you can't hear the crowd, but not as an 18-minute wrestling match where you can. Rollins didn't make appearance on the show, which is probably for the best, and Bray Wyatt only showed up to randomly attack Cesaro (of all people) once they were off the air.
I wanted to start off the column with this and use it to explain the kind of Raw we got on Monday; an episode where the company's ashamed of the pay-per-view they just had, ashamed of the pay-per-view they're about to do, and under the assumption that any content between this and the draft is worthless because they're just going to hit a "reset button."
So … [confused shrug].
GET TO THE CUCKOLD PORN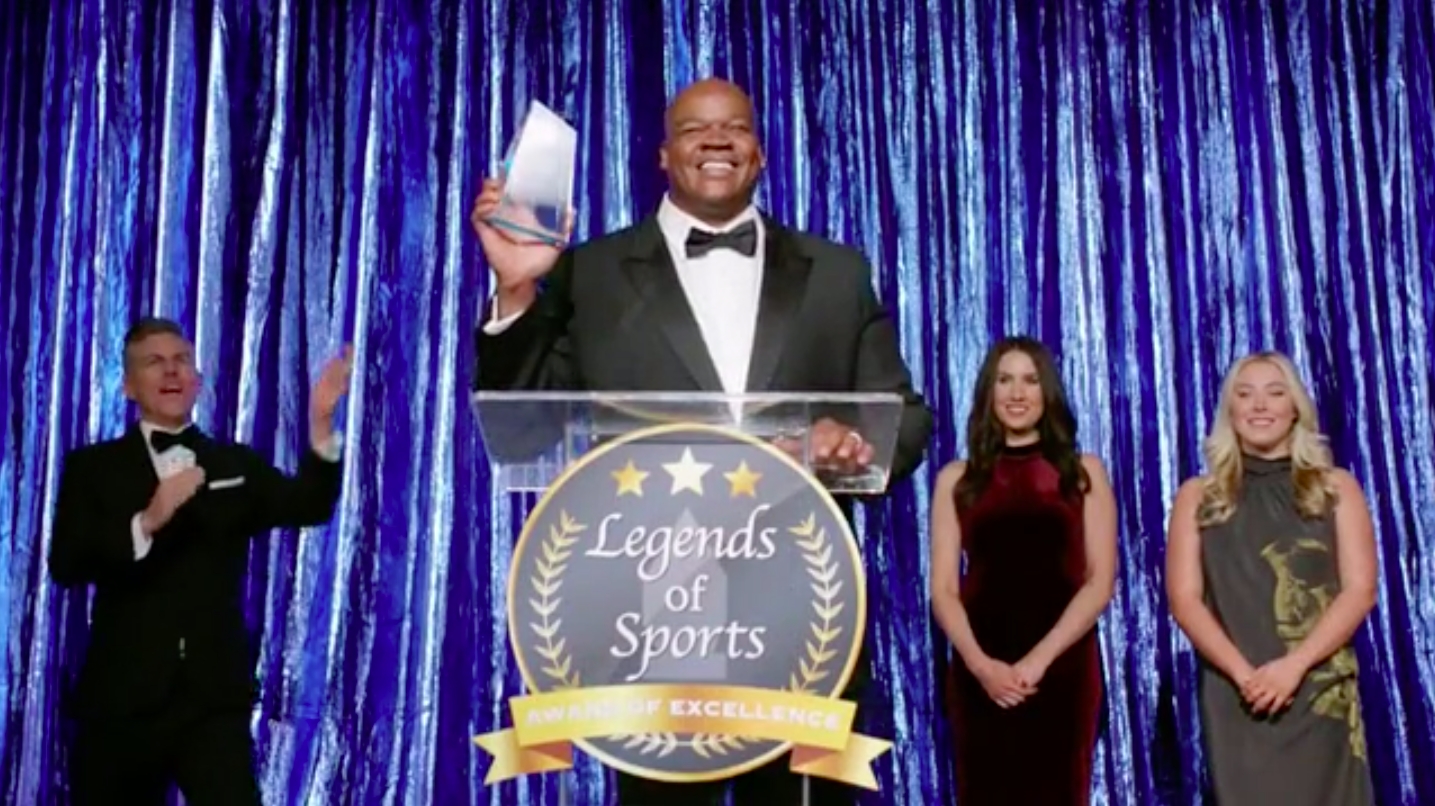 Nugenix® worked for him!
We open Raw in the Frank Thomas' dick cinematic universe with Rusev being empowered to "overcome the odds" and defeat the "damned numbers game" because Bobby Lashley ordered a WWE camera man and a satellite hookup to send in cuckolding foreplay footage. I would really love to know who they thought would be upset at the ending to Hell in a Cell, tune in to Raw, and be like, "whew, thank goodness they showed Lashley having suggested sexual situations with Lana within the first five minutes, I thought this was gonna suck!"
I guess the story here is that maybe Lana is having hardcore sax with Lashley to motivate her husband to win more matches. This is markedly different from Maria Kanellis constantly cock-shaming her husband to motivate him to win more matches, and Renee Michelle withholding sex from her husband to motivate him to win more matches. Honestly, one of two things needs to happen:
Rusev needs to get revenge by having sex with all three of Bobby Lashley's sisters, or
Val Venis must return to form the one true head of the Paul Heyman Youporn Search Hydra
If Natalya And Lacey Evans Wrestle In The Woods, Does It Make A Sound?
After Lana and Lashley had some saucy 8 PM on a Monday sex while a production guy films them in total darkness with one hand and plays saxophone with the other, we get to the action everyone's been waiting to see: the fifth match (or whatever) in the best of seven series between Natalya and Lacey Evans. This one's a Last Woman Standing match, which equates to a hell of a lot of Natalya lying motionless on the ground for eight seconds, then standing up to take the next move. It goes like this for about 17 minutes. Of Natalya vs. Lacey Evans.
If I'm being honest, this was probably the best of the Evans/Natalya matches. I don't like Last Man Standing stipulations where a referee counting out loud to 8 or 9 over and over turns a 7-minute match into a 17-minute match, but at least this one replaced the awkward timing and badly done transitions with Lacey and Natalya hitting each other with sticks and garbage. Plus, we got unforgettable moments of athleticism like this:
As an added bonus, we get Lacey tossing Natalya into the new Raw set and Nattie sliding down it like she's on a waterslide. Only a week into its existence and the WWE Extreme Half-pipe is already paying off!
Anyway, Natalya wins with a very hesitant powerbomb off the stage onto a nearby table. The war is finally over. Join us next week for Natalya vs. Lacey Evans!
Bollywood Is The Devil's Playground
Aleister Black randomly shows up and kicks the Singh brothers' asses. +1 to whoever knocked on his door between backstage segments and was like, "hey, big fan, just letting you know we do the fights in that ring out there in the arena, not back here in these closets."
This Week In Tag Team Wrestling That Might Have A Point
Up first we have The Viking Raiders versus Raw Tag Team Champions Dolph Ziggler and Robert Roode. If the challengers can pin the champions in a tag team match, they may prove they deserve the chance to try to pin the champions in a tag team match. Raw is still convinced, beyond all reasonable human thought, that the best way to promote a match for a championship is to also do the match in full a week before it. No idea why they'd make this a non-title match, other than to create filler to get them through the next couple of weeks. They wouldn't do something like that, would they?
Regardless, now that I've seen the challengers pin the champions, I'm really interested to see if the challengers can pin the champions.
There's also a Championship Showcase match, which is what you run when you aren't sure what you want to do, but want to make sure a champion gets pinned. It's Women's Tag Team Champions the Kabuki Warriors vs. Raw Women's Champion Becky Lynch and Smackdown Women's Champion Charlotte Flair with a random Miz TV thrown in to pad the run-time. The highlight is definitely Asuka screaming condescending Japanese at people while a pig-tailed Kairi Sane laughs her ass off about it, even if the inevitable "what" chants ruin it.
This is fine, but nowhere near the kind of match you'd expect from these four. I'm guessing they also realize this entire show's happening out of habit instead of for any creative or professional reasons, so they're just mailing it in. I don't blame them in the slightest. And hey, the Women's Tag Team Champions actually win a non-title match for once, thanks to Asuka misting the area to the side of Becky Lynch's head and having some of it waft back toward her face. I'm completely checked out, but I'll check back in for another Lynch vs. Asuka match, no doubt.
This Week In Wrestling That Might Not Have A Point
The O.C. have another perfectly watchable match against the Lucha House Party, which they win because it's not under "Lucha House Rules." This strong win coupled with the backstage followup segment has me a little worried that the draft's going to purposely split up AJ Styles and the Good Brothers again to end the O.C. experiment, and I'd be a lot sadder about it if they'd ever done anything besides get a t-shirt and lose to the Viking Raiders.
Ricochet and Apollo Crews also have a match, because they're friends and there's nothing else to do.
Finally
Yes, finally, we're already to that part …
Boxer Tyson Fury, who believes evil Jews run the world and thinks gay marriage and abortion are two signs that the literal Christian Devil will soon return to the Earth, pops in dressed like he fell down at a county fair lost-and-found with his 17 children to continue his beef with Braun Strowman from Friday Night Smackdown.
Strowman answers the challenge, the two get into a shoving match, and then they kinda … crowd surf (?) at each other for five minutes while security and the totally abandoned WWE locker room of despair run out to break them up. Congratulations to Cesaro, EC3, Heath Slater, and No Way Jose for getting a main event spot on Raw, I guess. It's great, if you like shopping for Mike Tyson vs. Stone Cold Steve Austin at the Dollar Tree. This will presumably culminate at Crown Jewel on the same card as Brock Lesar vs. Cain Velasquez, so the Saudi Prince will get to see how MMA guys AND boxers are tougher and better than pro wrestlers. Sorry you hate yourself, WWE!
Best: Top 10 Comments Of The Week
AJ Dusman
Lacey Evans is so angry right now because she just saw a white woman in bed with a black guy.
GLOSS
Did WWE actually take Brazzers up on their offer?
AddMayne
Looks like WWE is in…A little bit of the Troubbly
Jericho7820
I live in Sacramento. I've been kicking myself for not getting a ticket yesterday. It's on my bucket list to be part of an angry mob
Bordick
I'm kinda disappointed the 10/31 Saudi Arabia show is called "Crown Jewel" again and not "Allah-ween Havoc"
Baron Von Raschke
If Alexa doesn't blow fairy glitter dust into Asuka's eyes, what is even the point of any of this?
CFCarboni
I had Tyson Fury once when I bought a whole freezer full of chicken and it was all recalled the very next day.
MachiavelliX
I have to say WWE would be the perfect place for witness protection. You hardly ever get on TV and when you do no one pays attention to you anyway.
troi
Just you wait until Kalisto finds a latino MMA guy to beat up the OC
mandrew
"Hell in a Cell? What Hell in a Cell are you talking about?" – this RAW opening
That's it for this week's Raw. It's almost like someone is going to hit the "reset" button … If only there was a reason …🤔 Oh, wait, the reason is that the current product is terrible and they keep having to hit "reset" because nobody enjoys it. Silly us, for watching the show wrong!
Thanks for reading, as always. Maybe things WILL pick up after the draft. Hard maybe. Make sure to drop down into the comments section to let us know what you thought of the show, and share the column on social media to keep us in the business of screenshotting Frank Thomas dick pill commercials. See you next week, probably!