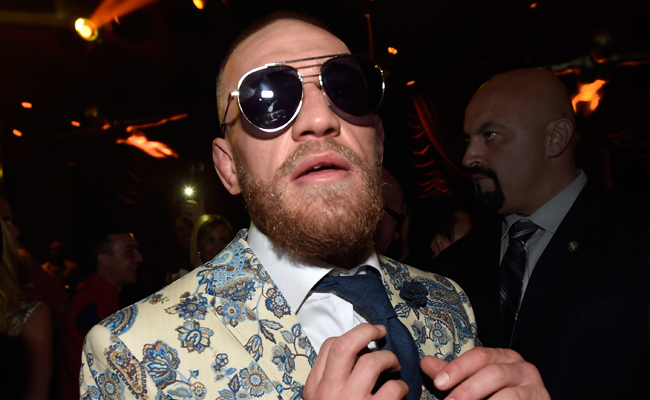 Conor McGregor's return to the UFC, it turns out, won't hinge on the former two-division champion main eventing, or even co-main eventing, a fight.
Apparently, the only thing holding McGregor back from competing in the Octagon once again, presumably against Donald Cerrone, is the UFC handing over his "rightful shares" in the company.

"I'm ready to fight," McGregor said, per BJPenn.com. "I've said that, no problem. If the UFC wants me to slide into that co-main event and help, what that is, me sliding into the co-main event, it's boosting their brand over fighter rhetoric that they have. There's no problem with that. But if they want me to push that – and I have no problem pushing that – give me my rightful shares in the UFC company. That's all I ask. You can put me on the first fight of ESPN+, no problem. So let's see how it goes."
McGregor's comments conflict with Cerrone, who previously said the fight had been held up over the former champ being unwilling to fight unless it's a main event slot.
McGregor has previously called for a share in the company as a prerequisite for his return, but each time he's caved on that specific demand. He's eligible to return to the UFC as soon as April 6 after serving a suspension stemming from his UFC 229 brawl with Khabib Nurmagomedov.
After dropping his most recent bout against Nurmagomedov, you'd imagine McGregor would at least want to climb back into the win column before yet again demanding a stake in the organization. A bout against the tough-as-nails Cerrone could provide exactly that opportunity.