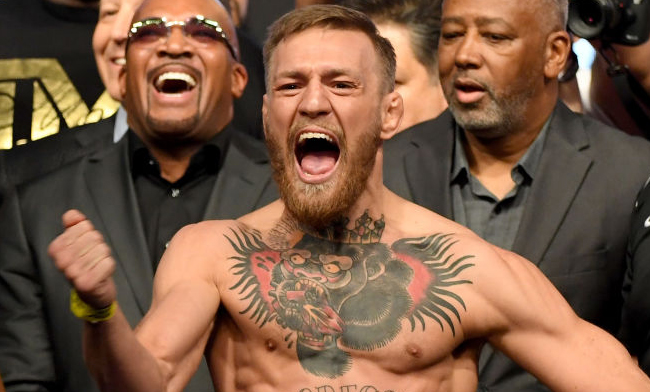 UFC Fight Pass was supposed to be an easy way to catch all the action when Conor McGregor and Floyd Mayweather finally hit the ring. Pay a cool $100 and you get it all, including the big climax of the evening.
But as the early matches came and went on Saturday night, fight fans flooded social media with complains that UFC Fight Pass simply wasn't working for them. Even ESPN broadcaster Dick Vitale complained online about not getting a feed of the fight, one of the highest-profile complaints about one of the highest-profile matches of all-time.
The tweets came fast and furious on Saturday night as fans worried they wouldn't see their issues fixed in time for to see Mayweather and McGregor hit the ring. Even Showtime's streaming service was having issues with the crush of people trying to watch the fight.
https://twitter.com/gifdsports/status/901620613881712640
That's not a good sign for the service, which was supposed to stream everything with no problems. By 10 p.m. eastern on Saturday, UFC told fans that there were some problems.
"Shortly" was no consolation for fans hoping to get the most of their money, including the lengthy undercard matches that might last longer than the main event itself.
Even Dick Vitale was struggling to get a feed as fight time rolled around.

He wasn't the only person extremely frustrated by UFC Fight Pass.
The GIFs really don't do the sheer volume of Tweets about this justice.
Some people decided to poke a bit of fun at UFC for this, though those not resorting to profanity probably didn't spend the 100 bucks to watch the fight in the first place.
A few of the jokes were actually pretty good.
Some people even wanted Dana White to grab his tech support hat and fix the problems before the main event started.
Some of the stories really are heartbreaking.
UFC wasn't the only streaming service having trouble in Saturday night. Showtime's streaming platform was also receiving complaints from a number of people who couldn't get the fight to show up.
https://twitter.com/Long_jon24/status/901625254858166273
Ultimately, many decided playing it cheap was the right call for them.
The crush of people wanting to watch the fight was felt everywhere, even on sites trying to stream the fight and avoid paying for it. Right now it looks like the smart bet was not to pay anything at all. Even if you put up the Benjamin to get the feed, you might be left in the dark anyway.