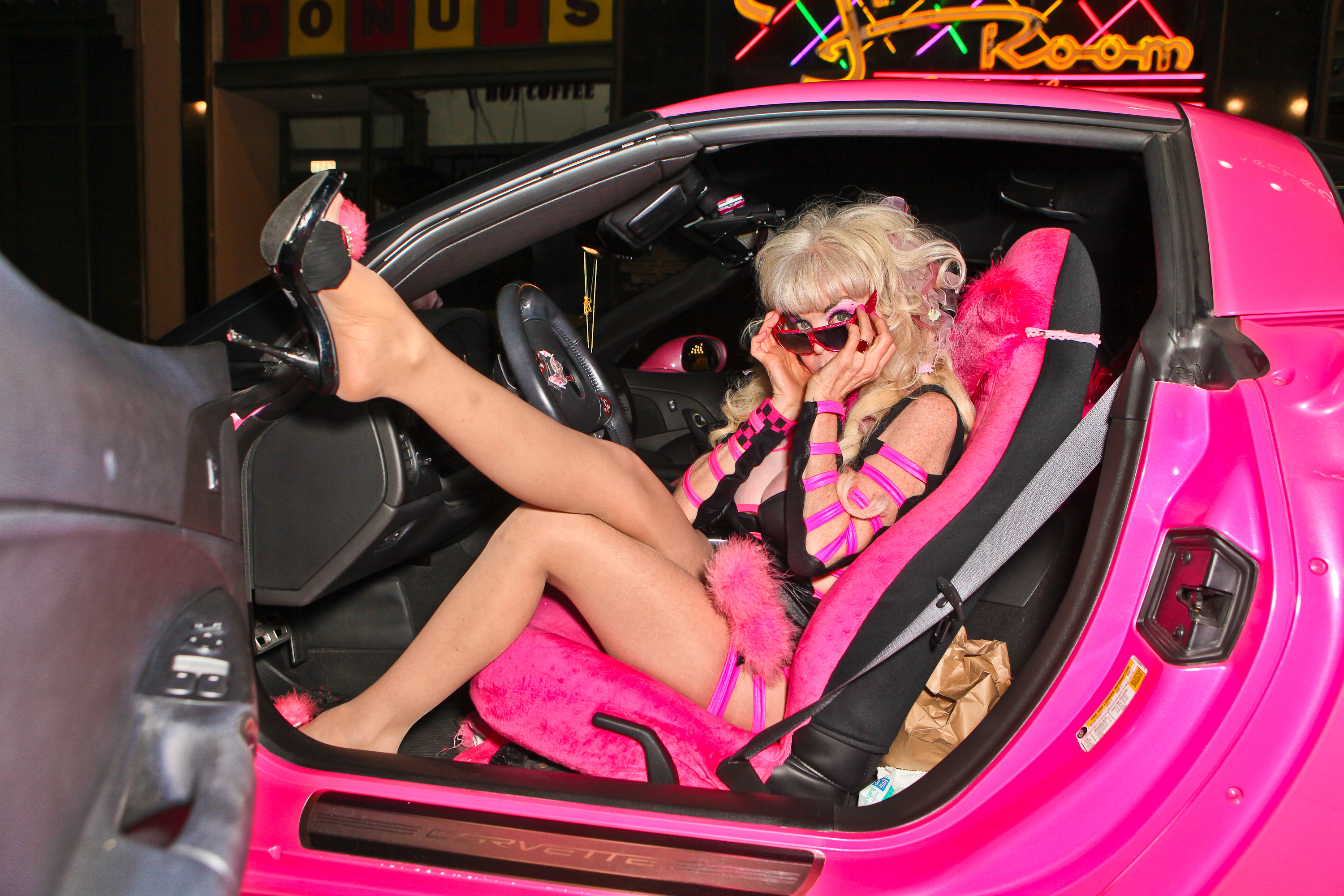 Mr. Robot creator Sam Esmail and Shameless star Emmy Rossum are developing a limited series about Angelyne, iconic fixture of Los Angeles and a punk rock Barbie in human form.
Angelyne first rose to local prominence in 1984 when she released and appeared in a series of billboards around L.A., featuring only her glamorous self (sometimes atop her similarly iconic pink Corvette), and her name and a phone number, revolutionizing the now-commonplace act of Hollywood self-promotion. But as famous as she would become, she remained a mystery until just this year. That's when Gary Baum and the Hollywood Reporter released an investigative piece detailing her origin story: rather than the Midwestern girl living the Hollywood dream that she'd long hinted at, Angelyne (real name: Renee Goldberg) is the Polish-born, L.A.-raised daughter of Holocaust survivors. That story and her life's subsequent explosion of pink will be the focus of Esmail's series Angelyne. Rossum will star as the titular character and the husband-and-wife team will executive produce. Baum will serve as consultant.
"I have always been fascinated by the enigma that is Angelyne," Rossum said Monday in a statement. "At a young age, I can vividly remember staring up at her on a billboard above me and wondering, 'Who is that woman?' Gary Baum's investigative journalism has finally unearthed the true, complex identity of the infamous woman who has fascinated Los Angeles for over 30 years. From the moment I read Gary's recent piece, I knew I had to tell this story. It's a poignant and bizarre tale about the hunger for fame, the sexualization of women and the erasing of past traumas."
The series doesn't have a home yet, but is being shopped around to cable and streaming services.