The tech giant's year-in-the-making streaming service is nearly here and besides giving others of its ilk a run for their money — that means you too, Amazon Prime and Hulu — the company has plans to provide quality content for its subscribers. On March 25th, Apple announced the launch of its own streaming platform, Apple TV+, along with a slate of original TV series and films backed by some serious star power.
Here are all the Apple Originals coming your way.
TV Series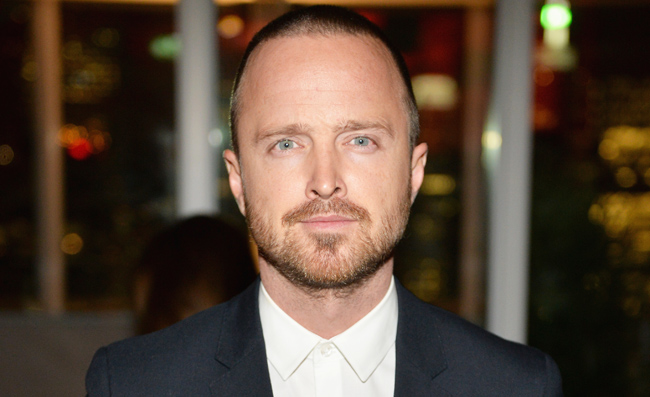 Are You Sleeping
This 10-episode thriller starring Octavia Spencer was first announced in January of 2018. Spencer worked with Reese Witherspoon's Hello Sunshine production company to get the show, based off a crime novel by Kathleen Barber, made. The series follows America's growing obsession with true-crime podcasts and the sinister consequences of pursuing justice on our own terms. Spencer is joined by other big names like Breaking Bad's Aaron Paul, Mekhi Phifer, Weeds alum Elizabeth Perkins, and This Is Us breakout, Ron Cephas Jones.

Dickinson
This dark, half-hour comedy series imagines what life might have been like for famed 19th-century poet Emily Dickinson. Hailee Steinfeld plays the stifled authoress, a young woman stuck in a more restrictive time with modern sensibilities and a need to break free from her suffocating upbringing. The show marks Steinfeld's first TV role and is penned by writer Alena Smith.
For All Mankind
Ronald D. Moore knows his way around a good sci-fi show. He's responsible for Starz's breakout time-traveling romance Outlander after all, but with this new venture, Moore trades in the moors of Scotland for the outer-reaches of space, building a show that imagines an alternate reality in which the space race never stopped. Suicide Squad's Joel Kinnaman headlines this series, which also stars Michael Dorman and Shantel VanSanten.
Amazing Stories
This sci-fi horror series produced by Steven Spielberg looks to be Apple's answer to Netflix's Stranger Things. The show, like Spielberg's '80s original, features a different story and cast of characters in each episode, and it's got a more family-friendly-tone than its streaming counterpart. Spielberg is rumored to have tapped some famous names to help direct, too.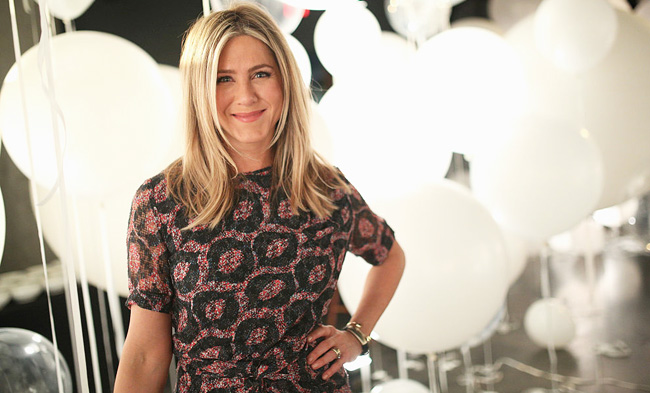 The Morning Show
Perhaps the most-talked-about show on Apple's original slate is this comedy series starring Reese Witherspoon and Jennifer Aniston, produced by Witherspoon's Hello Sunshine. The show is a riff off The Office but with a backdrop of a morning TV show. Apple seems to have plenty of faith in it, too, seeing as the company bought two seasons (20 episodes) right off the bat.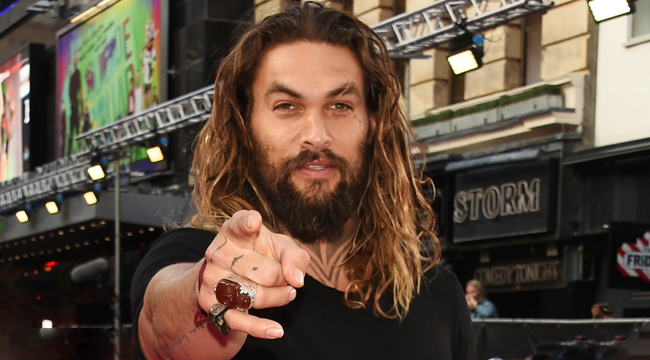 See
Jason Momoa trades in his superhero suit for this sci-fi thriller that imagines what the world would look like if all of its inhabitants suddenly lost their eye-sight. Peaky Blinders creator Steven Knight, director Francis Lawrence (The Hunger Games) are bringing this thing to life, and Alfre Woodard is set to co-star.
Little America
Kumail Nanjiani and wife Emily Gordon proved they're pretty good at blending their personal and professional lives when they brought us The Big Sick, a comedy about their real-life romance. The couple is teaming up again for this anthology series with a bit more of a serious tone. The show is set to follow the stories of immigrant families living in the United States.
Central Park
Apple's getting into the animated game with this musical series from the creators of Bob's Burgers. The show centers on a family of caretakers who live in Central Park and launch a campaign to save the patch of green, and ultimately, the world. The voice cast of this one is a who's-who of Hollywood. Everyone from Josh Gad to Leslie Odom Jr., Titus Burgess, Kristen Bell, Stanley Tucci, Daveed Diggs, and Kathryn Hahn have been tapped.
Defending Jacob
If things go poorly for Captain America in the final Avengers flick, just know Chris Evans isn't completely out of a job. He's got this planned limited series about father forced to confront the horrifying truth that his son may, in fact, be a murderer. Cap just can't catch a break, guys.
Brie Larson's CIA Drama
Brie Larson is set to star in and executive produce a spy drama for Apple's streaming service. Based on Amaryllis Fox's memoir, Life Undercover: Coming of Age in the CIA, the show promises an inside-look into a young woman's journey in one of America's most secretive government organizations. The show was just announced, so don't expect it to pop up on Apple's platform right away, but do keep an eye out for it.
My Glory Was That I Had Such Friends
Jennifer Garner is teaming up with her Alias creator JJ Abrams for a very different drama show. In this limited series, based on a memoir of the same name, Garner plays a woman waiting for a heart transplant who must lean on her friends for support.
Little Voice
This half-hour musical dramedy comes from the Waitress team of Sara Bareilles and Jessie Nelson, and it's being produced by JJ Abrams.
Magic Hour
Another true crime drama, this series is based on the exploits of Hilde Lysiak, and follows a young girl who moves to a small town from Brooklyn and unearths the truth about an unsolved murder. Jim Sturgess and The Florida Project's Brooklynn Prince are set to star with Crazy Rich Asians director Jon M. Chu at the wheel.

Pachinko
Apple goes big (and international) for this adaptation. The drama is a play on Min Jin Lee's bestselling novel that follows four generations of Korean immigrants. Apple looks to be pulling out all the stops for this one, with some critics comparing it to Netflix's The Crown in terms of production value.
Time Bandits
Thor: Ragnarok director Taika Waititi is helming this adaptation of Monty Python's Terry Gilliam's 80s epic, with Gilliam's help of course.
Movies
M. Night Shyalaman thriller
Harry Potter star Rupert Grint will lead this mysterious original from horror director M. Night Shyalaman.
On The Rocks
Sofia Coppola and Bill Murray team up again for this dramedy which is rumored to be Apple's first slated original film. Rashida Jones stars as a single mom, and Murray plays her aimless father.
The Elephant Queen
This documentary narrated by Chiwetel Ejiofor has already made its festival rounds and gotten good buzz from critics. The film follows the journey of elephant matriarch Athena, who leads her herd to safety after they're forced to abandon their watering hole.
Hala
Apple bought this dramedy from first-time director Minhal Baig at Sundance earlier this year. The film, which is executive produced by Jada Pinkett Smith, follows a Muslim Pakistani-American teenager going through a sexual awakening during her senior year of high school.
In The Works
Untitled Damien Chazelle series
La La Land director Damien Chazelle is in high demand these days, but Apple seems to have nabbed him to write, direct, and executive produce a new drama series that they're keeping close to the vest.
Untitled Rob McElhenney and Charlie Day comedy
It's Always Sunny In Philadelphia co-stars Rob McElhenney and Charlie Day are reuniting for another comedy venture revolving around the gaming world.