Last Updated: November 22nd
Disney+ is quickly catching up to Netflix when it comes to subscriber numbers and one look at their content library should tell you why. The streaming platform has it all, from Star Wars spinoffs to the entire Simpson's catalog and fresh Marvel Universe adventures like Moon Knight. If you can't find a good series to watch here, we really don't know what to tell you.
Here are the best TV shows you can stream on Disney+ right now.
RELATED: The Best Movies Streaming On Disney+ Right Now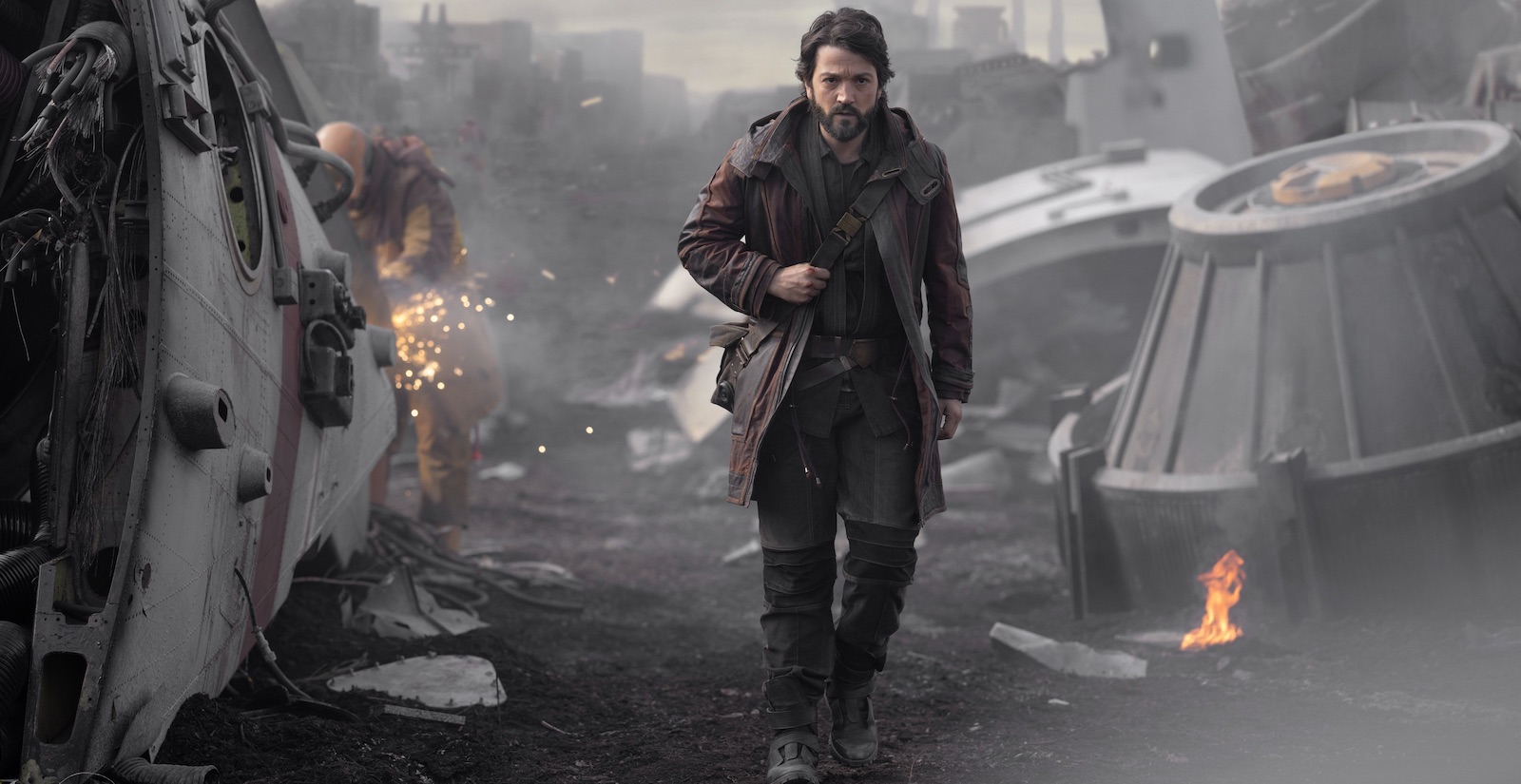 Andor
1 season, 12 episodes | IMDb: 8.3/10
This action-packed prequel to Rogue One takes place five years before that film and follows Cassian Andor (Diego Luna) and his journey from thief to Rebel spy. Created by Tony Gilroy, it's the kind of character-drama that feels decidedly not like a Star Wars property, which is what makes it worth all the hype. Luna's Cassian is just dipping his toes into the revolutionary game, meeting with important players (Stellan Skarsgard's Luthen and Genevieve O'Reilly's Mon Mothma), and figuring out where he fits in the larger war against the Empire.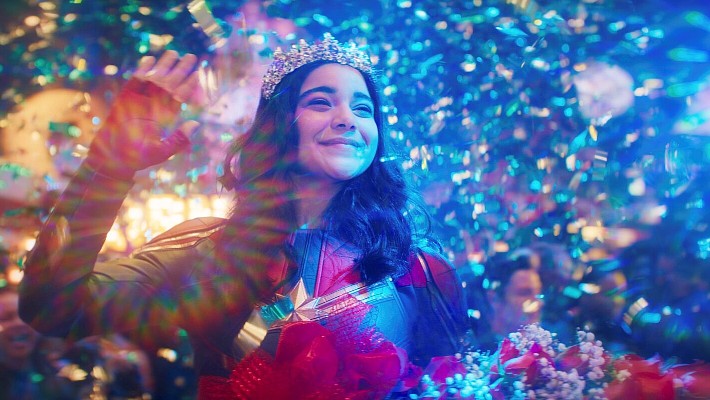 Ms. Marvel
1 season, 6 episodes | IMDb: 6.2/10
Fresh, inventive, and, most importantly, fun — this superhero coming-of-age story plays with its comic book origins to give fans a truly unique addition to Marvel's growing TV-verse. Iman Vellani is fantastic as Kamala Khan, a young Muslim girl growing up in a tight-knit New Jersey community. She writes superhero fanfiction and worships Captain Marvel but resigns herself to a boring, restricted life until a family heirloom unlocks powers within herself she never dreamt of.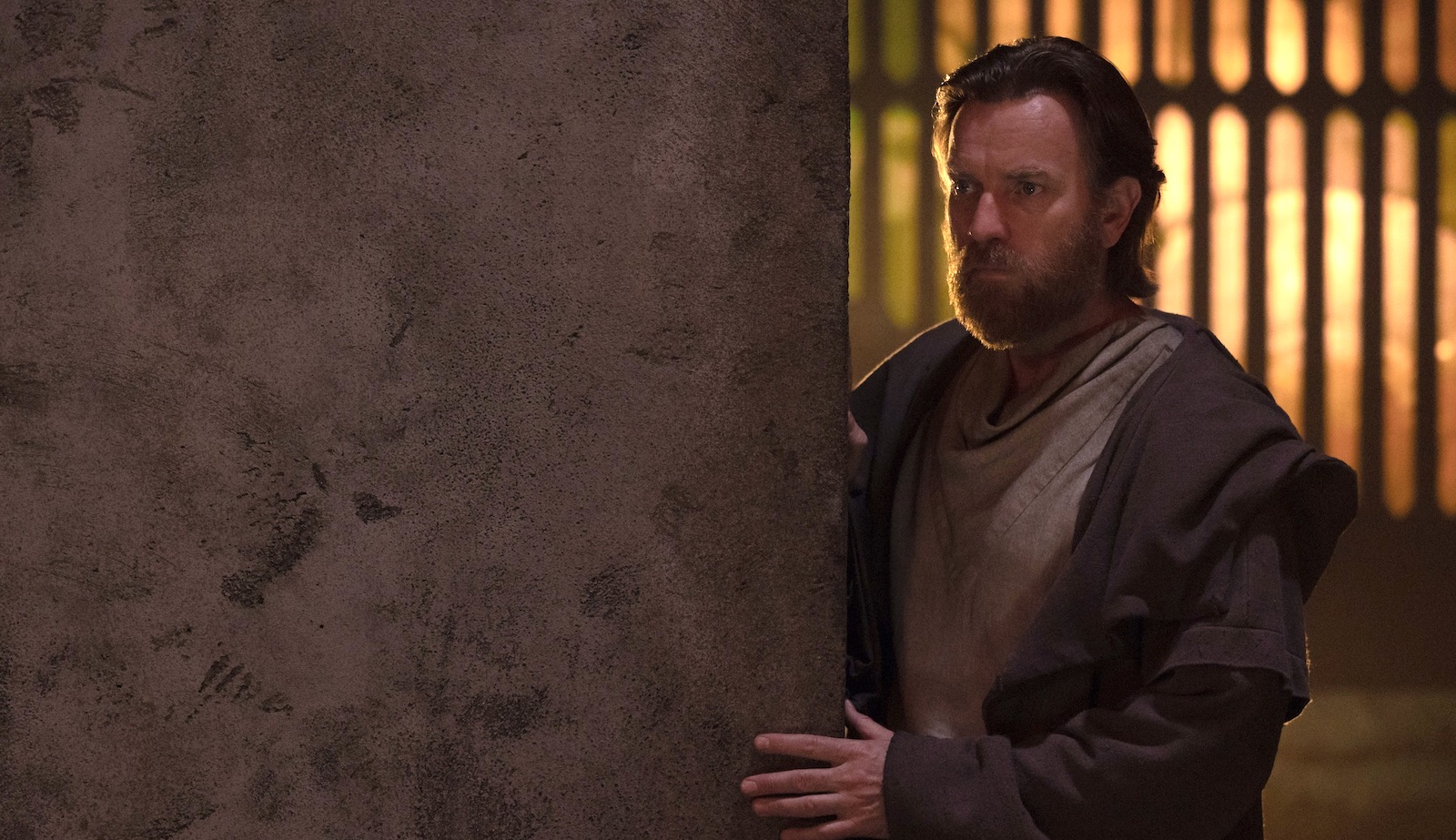 Obi-Wan Kenobi
1 season, 6 episodes | IMDb: 7.9/10
Star Wars fans who actually liked the prequel movies have been waiting for vindication for years and this spin-off delivers that, sort of. Hayden Christensen returns to his Skywalker roots, playing the now deformed and Dark Side-pilled Chosen One. But most of the focus stays with Ewan McGregor's Jedi mentor Obi-Wan Kenobi, or "Ben" as he's calling himself now. Broken and mourning the loss of his partner, Kenobi's main job is to look after the next generation of Jedi hopefuls — Luke and Leia — while fending off some new bad guys whose mission is to eradicate Force sensitives from the galaxy.
Moon Knight
1 season, 6 episodes | IMDb: 7.6/10
Oscar Isaac is losing his damn mind on Moon Knight and we're loving it. The latest Marvel/Disney+ collab gives us a wild, globe-trotting adventure courtesy of one of the MCU's most enigmatic superheroes. Isaac plays Steven Grant, a bookish Brit who discovers he's got multiple personalities living inside of him, one of which might be indebted to an ancient Egyptian god. Ethan Hawke pops up as the show's villain, another human avatar for a mythical deity that takes his job of balancing humanity's moral scales a little too seriously. Come for Isaac's British accent, stay for the hippopotamus fever dream mid-way through the series.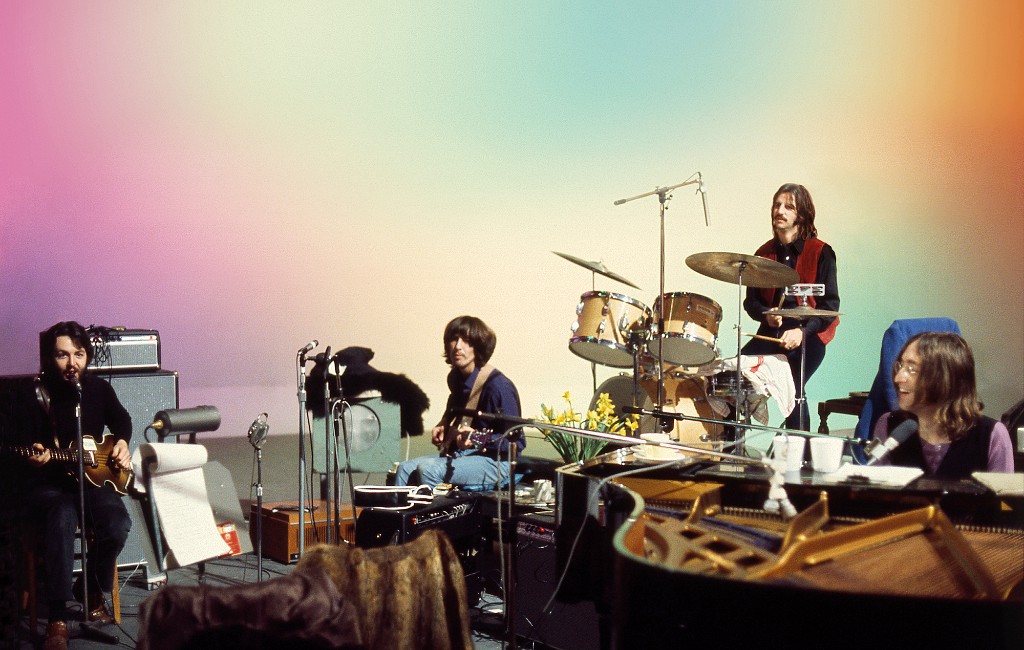 The Beatles: Get Back
1 season, 3 episodes | IMDb: 9.3/10
Peter Jackson's epic musical odyssey gives fans an in-depth look into the band that changed music forever. Shot over the course of a few weeks in preparation for an upcoming film, this original footage retraces The Beatles' footsteps as they attempt to fast-track an album and put on a live performance in a staggeringly short amount of time. The deadline creates a kind of pressure cooker, forcing Paul, Ringo, George, and John to air out grievances and confront the evolving nature of the band, but it also makes space for moments of creative genius and incredibly intimate looks at the bandmates' genuine friendship and love for one another.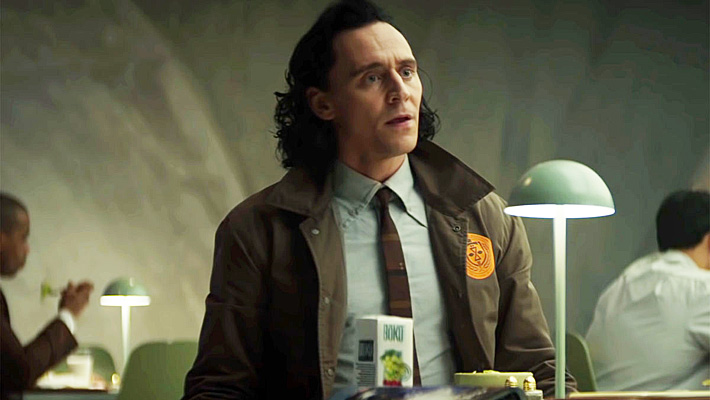 Loki
1 season, 6 episodes | IMDb: 8.3/10
Tom Hiddleston returns to play the trickster god in this time-hopping, multiverse-altering series led by Michael Waldron and Kate Herron. After stealing the Tesseract during the events of Avengers: Endgame, Loki finds himself on the bad side of the Time Variance Authority — the organization tasked with monitoring and managing threats to the timeline. There, he befriends a hard-boiled agent, Mobius (Owen Wilson), and helps him hunt down the villainous figure screwing with time. The handful of episodes in season one takes fans on a hell of an adventure, but they also peel back the layers of an antagonist whose motivations are often murky, even to himself.
WandaVision
1 season, 9 episodes | IMDb: 8.2/10
Marvel had a lot riding on WandaVision, its first MCU spinoff to air on Disney+. Not only did the show need to bridge the gap after Endgame's universe-altering Blip, but it also needed to give one of the strongest, least understood Avengers a worthy deep dive. Luckily, it's done both, giving Elizabeth Olsen a hell of a lot to work with as she plays the grieving Scarlet Witch, who decides to create a sitcom-inspired fantasy to escape her troubles and ends up hijacking an entire town in the process. We don't know what we love more: how imaginative and inventive the storylines are, or those retro opening credits that make nods to some of history's best family sitcoms.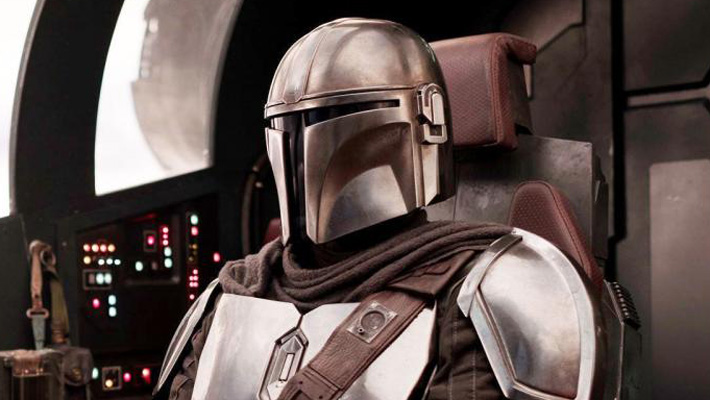 The Mandalorian
2 seasons, 16 episodes | IMDb: 8.7/10
Jon Favreau helmed both seasons of this Star Wars spin-off described as a Space Western that takes place five years after the events of Return of the Jedi. The Empire has fallen, the First Order has yet to be created, so the galaxy is a lawless place perfect for a bounty hunter to wreak havoc and make his own rules, which is exactly what Pedro Pascal's Mandalorian seems to be doing. Well that, and playing reluctant space dad to a dangerously adorable Baby Yoda. The pair have traversed the galaxy, gone on some rogue on-planet missions, made a few friends and a hell of a lot more enemies, and formed a genuine bond over two seasons. We've loved every minute of it. What we don't like so much? That long wait for season three.
Agent Carter
2 seasons, 18 episodes | IMDb: 7.6/10
We're still upset that ABC canceled this Marvel spin-off series after just two seasons, but the consolation prize is now, we get to rewatch Hayley Atwell as the kick-ass spy (who Steve Rogers couldn't help but love) navigating her early years of espionage and political warfare. The show takes us back to 1946 where Peggy has been demoted — because… sexism — and must fight to clear the name of Howard Stark when he's accused of treason. She teams up with his butler Jarvis (James D'Arcy), and they solve crimes while bickering like an old married couple for 18 episodes. It's perfect.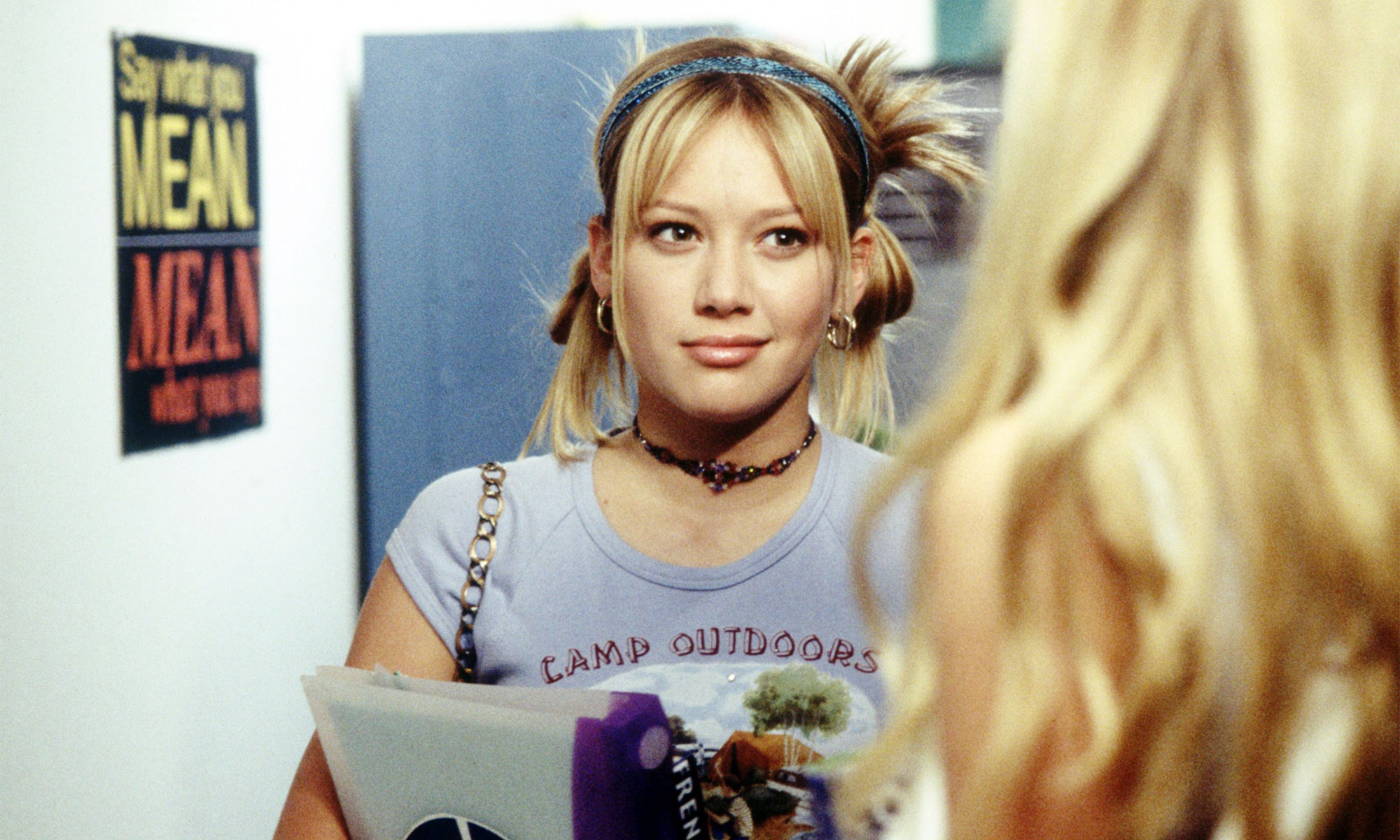 Lizzie McGuire
2 seasons, 65 episodes | IMDb: 6.6/10
Disney Channel's Hilary Duff starring sitcom hit with many a prepubescent girl back in the day, but the series holds onto a lot of its charm (and original fanbase) if you give it a rewatch. Duff plays the titular pre-teen, a young girl with an interesting method of coping with raging hormones, helicopter parents, annoying little brothers, and mean girls at school, and she gives us internal monologues in the form of a sarcastic animated alter ego. Honestly, we'd like one of those.
The Simpsons
30 seasons, 662 episodes | IMDb: 8.7/10
One show you won't have to wait for weekly episodes to air is The Simpsons, which is making its way to Disney's streaming platform when the service launches on November 12th. Disney bought Fox earlier this year which means they're the new overlords of Springfield. It also means fans have a new venue to relive all the exploits of Homer, Bart, Lisa, and the rest of the family. For now, the show's 30 seasons will be available to stream, with newer seasons and episodes still airing on Hulu.
Star Wars The Clone Wars
7 seasons, 133 episodes | IMDb: 8.1/10
The animated world of Star Wars might not be for everyone, but it's one of the best ways Disney has been able to extend the lifespan of George Lucas' franchise and watching it might give you some clues as to the direction this universe will take in the future. Of course, even without the Easter egg hunting, you'll have a good time. Not only is this series gorgeously animated with some of the most realistic 3-D effects we've ever seen, but it also fills in the gaps between the prequel films, meaning we get a closer look at Anakin's journey to the Dark Side and how the war between the Republic and the Separatists had far-reaching effects.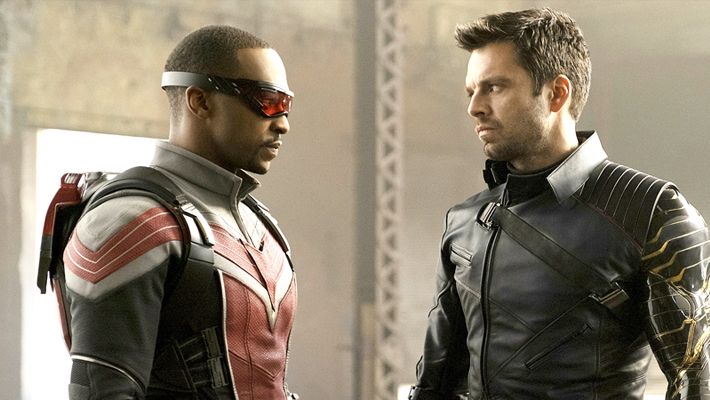 The Falcon and the Winter Soldier
1 season, 6 episodes | IMDb: 7.5/10
Anthony Mackie and Sebastian Stan trade on their stellar chemistry for this Odd Couple-esque Marvel outing. The show picks up shortly after the events of Avengers: Endgame, as Sam Wilson grapples with the responsibility of carrying the shield and Bucky, tries to assimilate back into normal life. The two are brought together when a group of international terrorists starts a manhunt for leftover super-soldier serum and a new figure emerges to don the Captain America uniform.
The World According to Jeff Goldblum
2 seasons, 22 episodes | IMDb: 7.8/10
Over the past few years, Jeff Goldblum has curated a new persona. He's become the internet's zany uncle, a celebrity who can cash in on the nostalgia of past work and turn that currency into more modern roles. Disney knows Goldblum's appeal, which is why it's trying to bottle up a bit of the actor's charisma and likability with this docuseries whose premise is basically, "Let Jeff Goldblum be fascinated by normal sh*t." It's an easy, enjoyable watch that feels just quirky enough to become a hit. Or, at the least, an endless well for memes.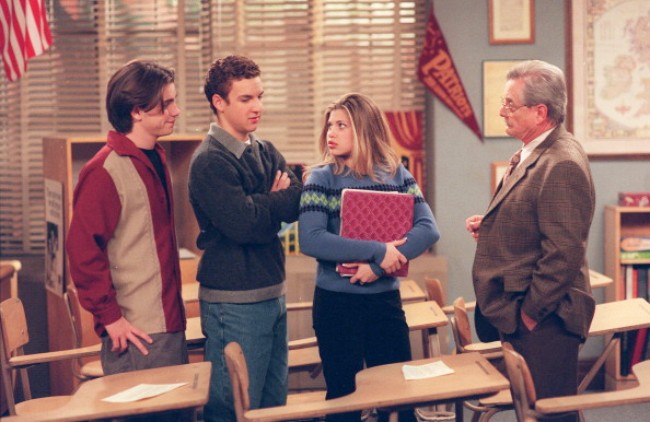 Boy Meets World
7 seasons, 158 episodes | IMDb: 8.1/10
Yes, the sequel to this beloved coming-of-age series is also available on Disney +, but nothing beats the original. Boy Meets World followed the exploits of Cory Matthews, his siblings, and his best friends as they navigated school, relationships, and growing up while indulging Cory's elaborate theories about life. It's good, wholesome fun that makes us wish we had teachers as cool as George Feeny.