Last Updated: May 3rd
There are two really good reasons why TV lovers should pay attention to Amazon Prime Video. First: there are a ton of hidden gems on the streaming platform from a wide range of networks, shows you probably forgot about but should definitely watch. Second: let's be real, you likely already have Amazon Prime, so why not give its TV catalog a look?
If you're trying to figure out what to watch next, a great place to start are the 40 best shows on Amazon Prime Video right now.
Related: The Best Movies On Amazon Prime Right Now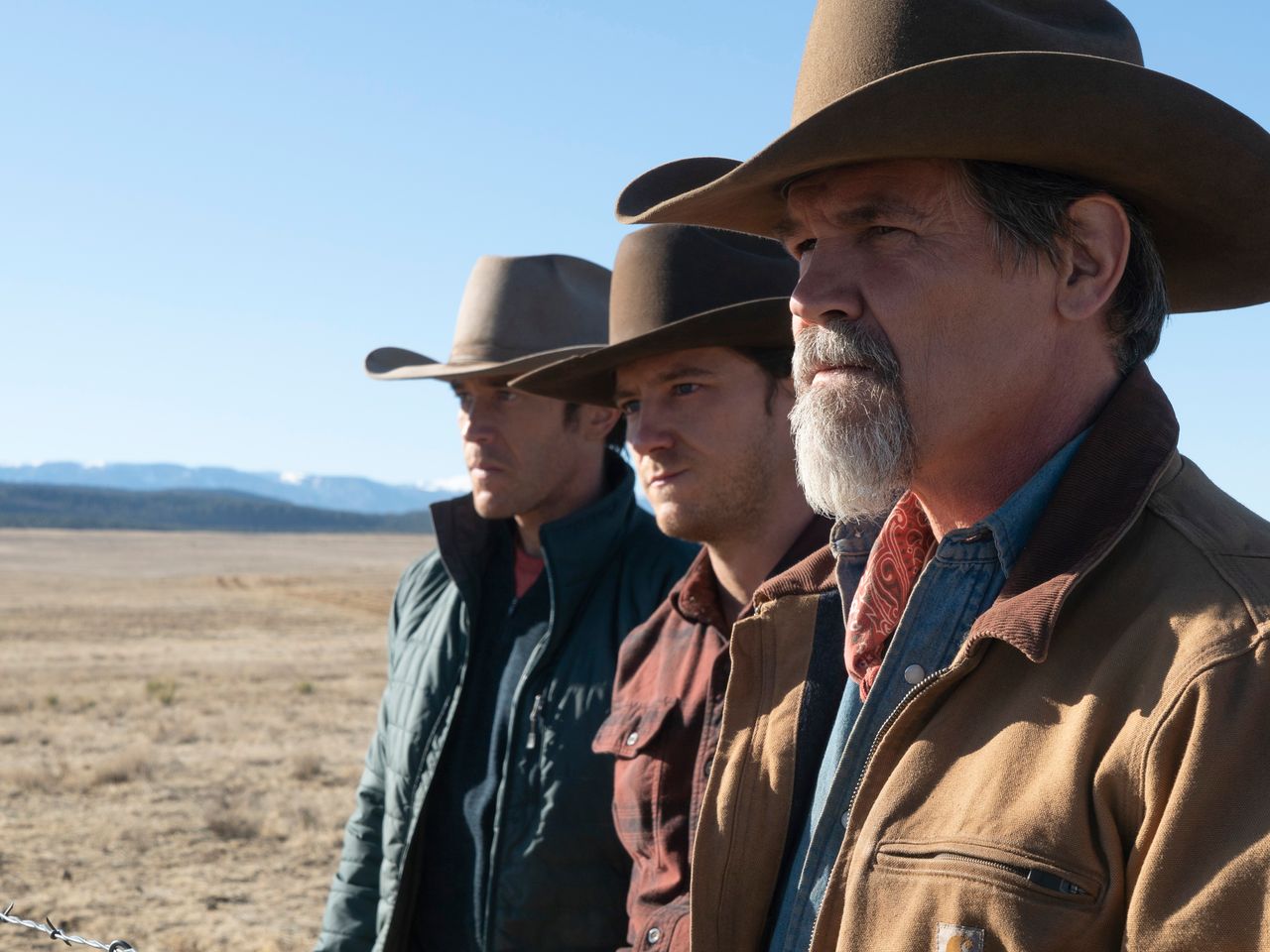 Outer Range
1 season, 6 episodes | IMDb: 7.6/10
Josh Brolin stars in this sci-fi Western that's a bit of a mind-f*ck, in the best way possible. Brolin plays Royal, a Wyoming rancher trying to save his farm and protect his family when he discovers a mysterious black void in one of his pastures. Soon, strange things start happening — think time travel, alternate universes, and roaming buffalo — as newcomers arrive to threaten his hard-earned peace and old enemies emerge with a vengeance.
The Wilds
1 season, 10 episodes | IMDb: 7.2/10
It's truly unfair that two survivalist dramas about teenagers trying to rough it after a plane crash leaves them stranded in the middle of nowhere came out at practically the same time because both are brilliant in their own distinct ways. Unlike Yellowjackets, which gives fans a nostalgic trip back to the 90s mixed with some murder and cult mysticism, this show riffs on its Lord of the Flies premise, taking a group of young women, placing them on a deserted island, and letting fans enjoy watching this sociological experiment play out. Fractured alliances and unexpected romance fuel most of the drama, but there's a central mystery that might hook you in.
The Inbetweeners
3 seasons, 18 episodes | IMDb: 8.3/10
If you thought your own high school experience was awkward, be grateful you weren't an "inbetweener." Living in the murky area between cool and uncool, four teens try their luck at just getting by and getting laid. Each scenario the boys go through magnifies a variety of painful youthful memories (only Inbetweeners gets to end after 25 minutes.) Making it all bearable: the likable leads and the sharp dialogue that's true to the adolescent experience.
The Wheel of Time
1 season, 8 episodes | IMDb: 7.2/10
Based on a best-selling series of books, this high-fantasy adaptation charts a lot of ground in its first season. Set in a world where magic exists but only a select few can access it, the show follows a powerful woman named Moiraine (Rosamund Pike) who must guide five young men and women on a dangerous journey to save their world.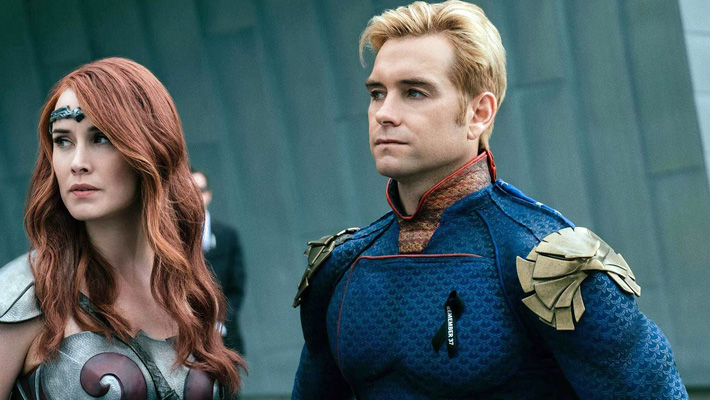 The Boys
2 seasons, 18 episodes | IMDb: 8.7/10
Karl Urban headlines this wild, gory, vulgar ride through superhero-dom from Seth Rogen, Evan Goldberg, and showrunner Eric Kripke. Based on a Garth Ennis comic series, the show takes a darker look at those supernaturally gifted heroes we all love to fawn over. Urban's gruff vigilante pairs up with a nobody (Jack Quaid), who has his life ruined by a group of corrupt supes. The humor is raunchy and sharp, the action is bananas, and the cast is an eclectic mix of talent who all find time to shine on on-screen. And now that season two is here, everyone gets the chance to ramp up the crazy and get in touch with their inner Spice Girl.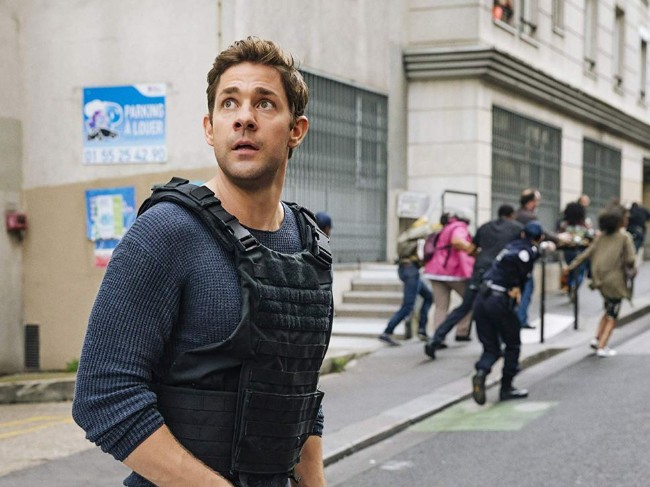 Jack Ryan
2 seasons, 16 episodes | IMDb: 8.1/10
John Krasinski's return to television marks a dramatic departure from his The Office days. He plays famed CIA analyst Jack Ryan in this series that explores the character's beginnings as an up-and-coming agent whose confidence in his abilities often lead to him clashing with higher-ups like his boss, James Greer (a fantastic Wendell Pierce). In its first season, Ryan infiltrates a terrorist cell with nefarious plans after uncovering how the criminal communicate with each other, but when he's thrust into the field, things get dangerous.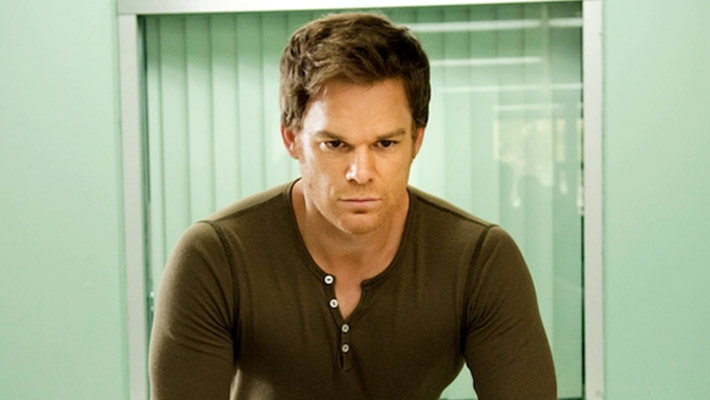 Dexter
8 seasons, 96 episodes | IMDb: 8.7/10
Michael C. Hall is absolutely terrific as a blood-spatter analyst for the Miami police department who moonlights as a serial killer and tries to keep his two lives separate. There's a great opening season, a fantastic fourth season, and in between the two, a couple of decent ones. Do yourself a favor, however, and don't bother with Dexter's final four seasons. It's a testament to how good the first and fourth seasons were that it still gains a place upon this list, despite a deeply disappointing final season.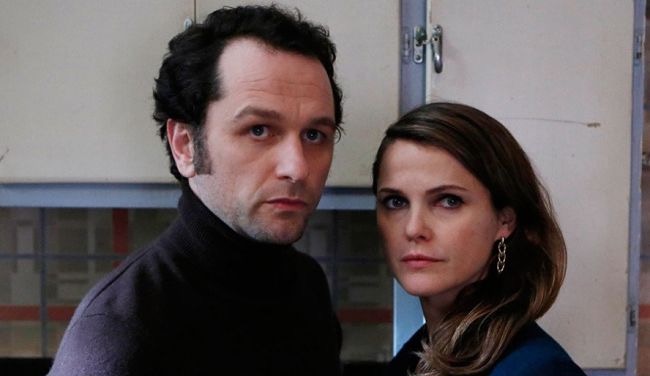 The Americans
6 seasons, 75 episodes | IMDb: 8.4/10
The Americans follows Russian spies (Keri Russell and Mathew Rhys) posing as a married couple living in America, and while the missions are enjoyable, and the glimpse into the 1980s is fascinating, the real pull in this show is the relationship drama, both between the married spies — who are often pulled between their love for one another and their love of country — an FBI agent (Noah Emmerich) — who is pulled between his own relationship with his family and country — and the children of the Russian spies, pulled between their family and their love of America. Well-crafted, engrossing, and hypnotic, The Americans is one of best TV shows of all time.