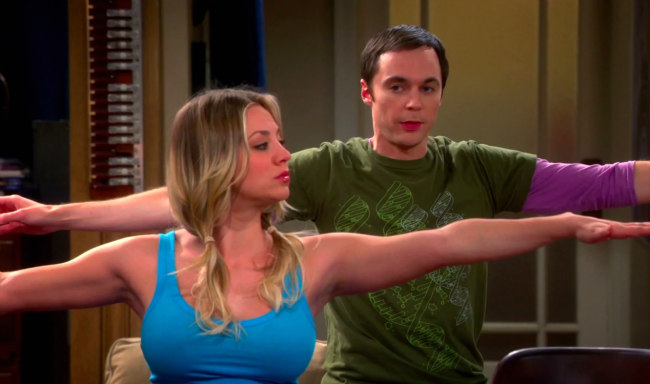 On Wednesday, CBS announced that our long national bazinga nightmare is coming to an end: The Big Bang Theory's upcoming 12th season will also be the show's last. No reason at the time was given, only a declaration "to deliver a final season, and series finale, that will bring The Big Bang Theory to an epic creative close." But according to Entertainment Weekly, TV's most-watched sitcom (that wasn't canceled for "abhorrent, repugnant, and inconsistent" statements) is [nerd reference] because star Jim Parsons was planning to exit:
Parsons was ready to say goodbye to the ensemble sitcom that made him a household name. Since there is no show without Dr. Sheldon Cooper, next spring's 12th season finale of The Big Bang Theory will mark the end of the longest-running multi-camera series in television history. (Via)
Parsons, along with co-stars Kaley Cuoco, Johnny Galecki, Kunal Nayyar, and Simon Helberg, make $1 million per episode, and the Emmy-winning actor "stood to make more than $50 million including profits" for two more seasons (there were "preliminary discussions"). But considering he was TV's highest-paid star last year, money isn't a concern. Maybe The Big Bang Theory will end with the characters on trial, too, this time for crimes against humanity.
The Big Bang Theory's final season premieres on September 24.
(Via Entertainment Weekly)