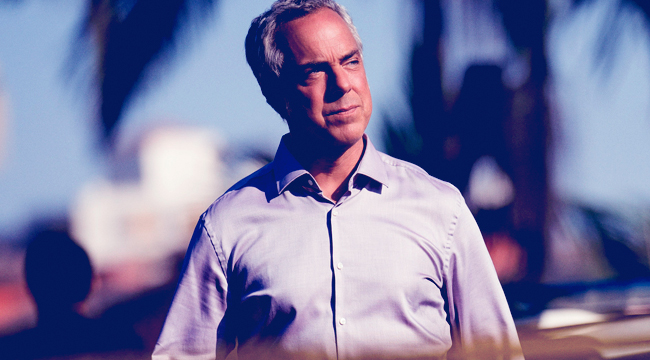 Bosch!
Are you looking for an easily-bingeable show about a hotshot cop who plays by his own rules and lives in a beautiful house with a view of the Los Angeles skyline?
Bosch!
Do you want a crime series created by an alum of The Wire that also stars former Wire cast members like Jamie Hector and Lance Reddick, and also features appearances from people like Jeri Ryan (as a slippery potential murderess!) and Mimi Rogers (as a slick defense attorney named Honey Chandler!) and Sarah Clarke (as a professional gambler and former FBI agent and Bosch's ex-wife!)?
Bosch!
Would you like to see Mary J. Blige as an assassin named Cha Cha who is tasked with traveling through time to kill a 60-year-old former assassin who has found himself stuck in the body of a child and is now hellbent on stopping a one-eyed man from causing the apocalypse?
Bosc-… wait, no. That last one was The Umbrella Academy. Sorry, looks like I got my wires crossed there. Not sure how it happened. Either way. The point stands.
Bosch!
Hell yeah, people, Bosch is back. The Amazon drama —created by Eric Overmeyer, based on the series of books by Michael Connelly — returns for a fifth season this weekend and I am all jacked up about it. Are you? Are you all jacked up about Bosch returning? You should be. Bosch goes undercover this time! I know Game of Thrones is back and is sucking up most of the oxygen, and I'm excited about it too, but is anyone on that show going to break up a murderous opioid ring this season using subterfuge and a steely disposition? Probably not! But Bosch will!
We've had this conversation before, you and me. It's the one where I breathlessly describe Bosch to you and then you get confused about whether the show is actually good or if I'm just poking fun. It's my fault, really. I have a long history of poking fun at silly and/or formulaic shows. You have a right to be suspicious. But I promise, Bosch is good. It is legitimately a good show. The acting is good. Titus Welliver plays Bosch and I'm not sure I could picture anyone else in the role. Lance Reddick plays the police commissioner and holy Toledo, is Lance Reddick ever an intimidating presence. At the end of season four, after he outmaneuvered a political opponent, he had his driver pull up next to the guy and then he did this: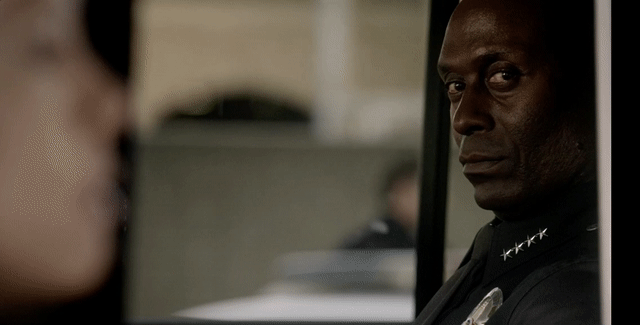 Lord in heaven, do not let Lance Reddick ever look at me like that. I would… I'm not even sure what I'd do. I might just fade away into dust like at the end of Avengers: Infinity War. Maybe that's the solution, actually. Slip Lance Reddick into Endgame, as himself, and just have him glare at Thanos. We could shave a good 90 minutes off of that three-hour runtime. Very disturbing that no one considered this. But I'm getting off-topic.
Bosch!
Here's what I like most about Bosch, I think, in all seriousness: It's a well-made cop show. Its story arcs last a full season but never feel bloated. It's not a show you need to dissect for clues and Easter eggs and callbacks — not that there's anything inherently wrong with those things, but with so many shows becoming puzzle boxes lately, it can be a lot. Bosch is not a puzzle box. It moves forward in a straight line. It's a mix of comfort food television (loose cannon detective solves crime but sometimes does it after getting taken off the case for doing shenanigans) and prestige television (I've compared it in style to a kind of cross between The Wire and Justified) that is just super watchable. Put it on some rainy weekend. You'll be through a season or two before you know what happened.
There's also the thing where "Bosch" is a fun word to say. It's fun for me to say it and it's fun to hear other people say it. People on Bosch say Bosch's name a lot.

Sometimes they get fed up with his hijinks and throw the f-word in there first. This is my favorite.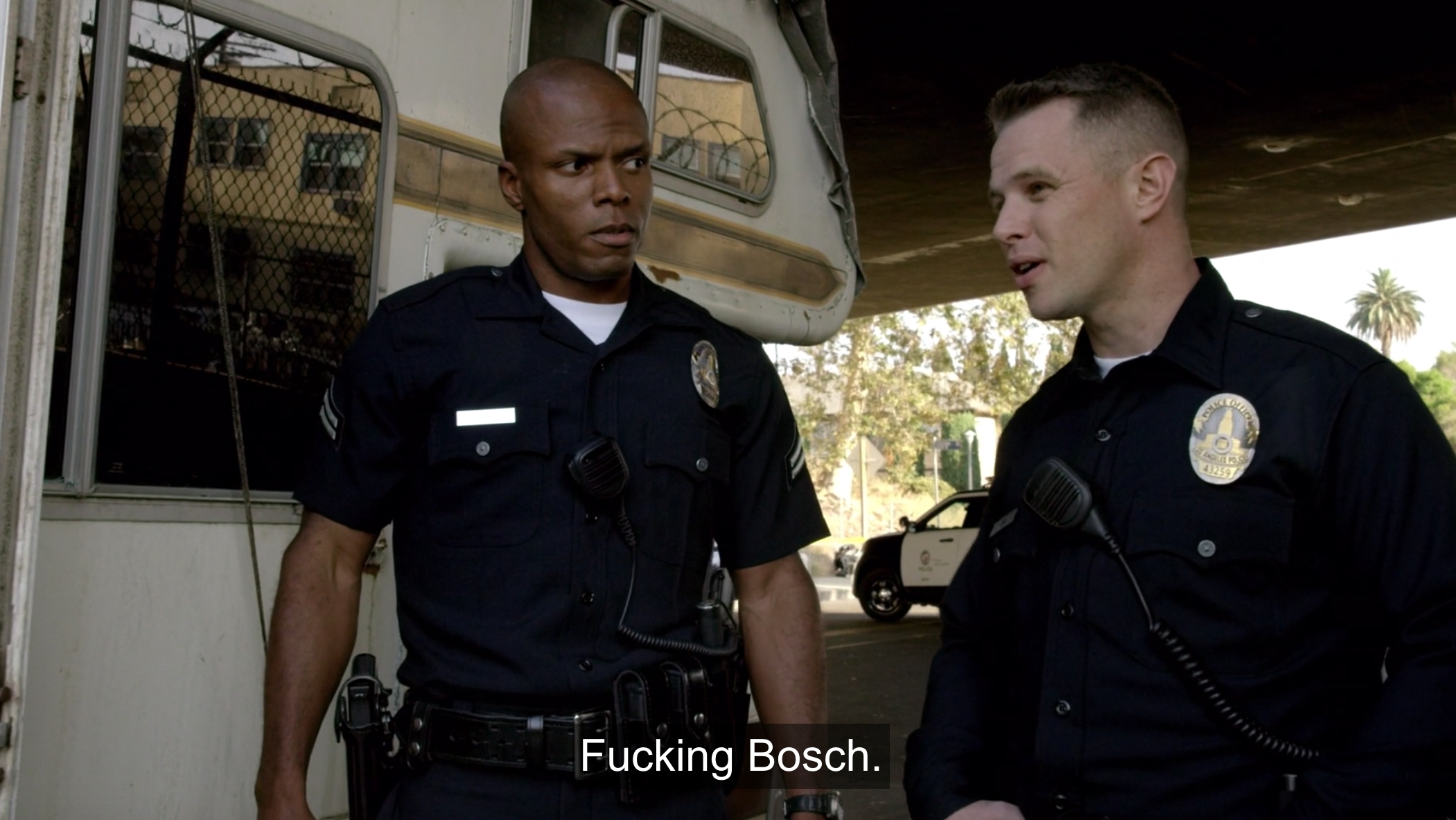 I really do appreciate the person at Amazon who made the decision to go all-caps for that last once, in part because it's an accurate assessment of the tone of the scene and in part because it makes for a hilarious screencap. You can practically hear Lance Reddick growl the words just by looking at them. Oh, also, and I can't believe I'm just remembering to mention this now, Reddick's character is named Irvin Irving. That's important to note, too.
I know there are a lot of television shows. And I know those shows can be pretty intense, plot-wise. It's daunting sometimes just trying to have a conversation with people.
"Did you watch Dr. Rascal yet?"
"No, I… what's Dr. Rascal?"
"Oh, it's this show about a doctor named Dr. Rascal who is investigating a murder in the future but is also conflicted about it and he has superpowers and the sun will explode if he doesn't solve the HamLord's riddle by midnight."
"… ah."
And again, that kind of show can be fine, even though I'm having some fun with it. The Umbrella Academy was nuts and I enjoyed it quite a bit. But if you need a break from that, if you just want to watch a good show about detectives and bad guys and frazzled police chiefs who have the mayor up their butt again, well, you could do a lot worse than Bosch. That's why I'm so freaking excited about season five dropping this weekend. Because, while I'm excited about Game of Thrones and all of its twists and turns as it heads toward a conclusion, sometimes it can be a bit much. Sometimes I just want to chill out and binge a cop show. And when that happens, I turn to Bosch. Because, to put a finer point on it all…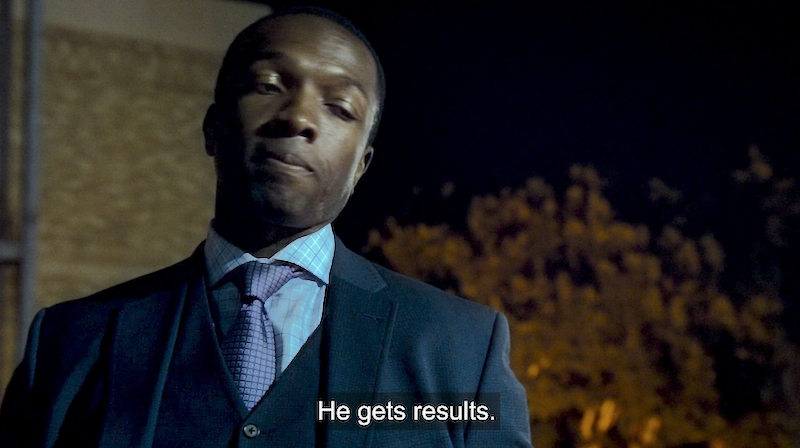 Bosch!