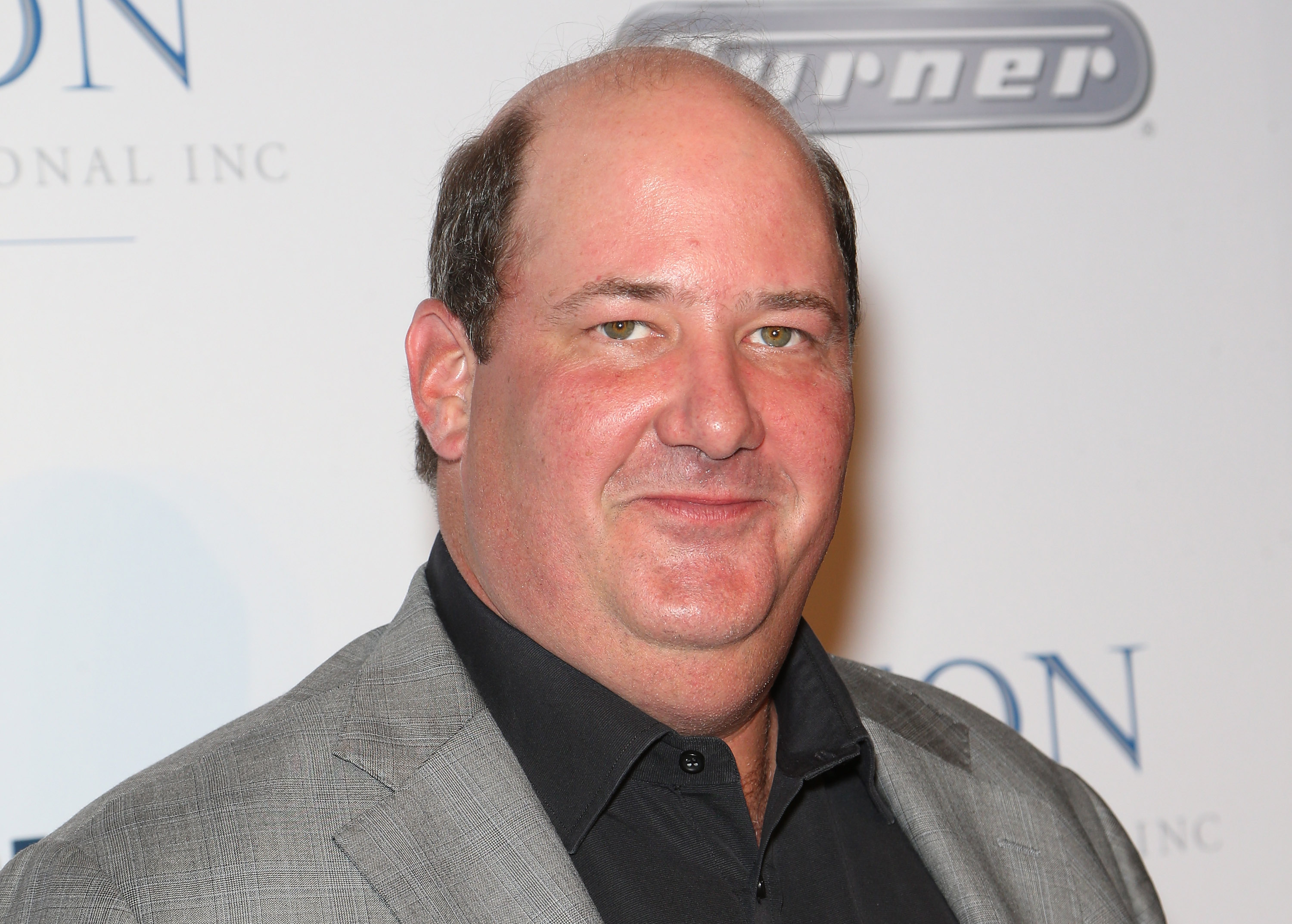 Brian Baumgartner is probably best known for portraying Kevin on NBC's The Office. You may have also seen him on shows like Hot in Cleveland, Mike & Molly, Criminal Minds, Law & Order: SVU and The Bridge. He recently teamed up with Amazon Prime Video on their original docu-series, All or Nothing: A Season with the Los Angeles Rams — Baumgartner's hosting the official "All or Nothing" podcast on the NFL Network, recapping each episode of the series. Brian was nice enough to take some time to participate in our twenty questions questionnaire series.
1. You walk into a bar. What do you order from the bartender?
9 times out of 10 I immediately order a Crown Royal and Ginger Ale. If I'm feeling like I should be sophisticated, I'll order a Whiskey Manhattan on the rocks. Won't usually call the whiskey, just tell em to use something good but no "rye".
2. Who's your favorite person to follow on Twitter and/or Instagram?
Hmmm- tough question. Twitter would probably be Rainn Wilson or Chrissy Teigen. Instagram would probably be something sports-related. The Dodgers or ESPN, somewhere I can see quick video highlights.
3. What's currently waiting for you on your DVR or in your streaming queue?
Recently became somewhat obsessed with the show Animal Kingdom with Ellen Barkin. But I'm all caught up with that now. Oh! Right now it's Good Behavior. Loved the first couple I have watched — but I must admit I MIGHT have ulterior motives for watching that one.
4. It's your last meal — what are you going out with?
Rib eye steak — medium with mashed potatoes and some creamed corn. (Screw the green veggies, I am on my way out.) And a really good bottle of Cab. (Again, bottle not glass cause I'm on my way out!)
5. What websites do you visit on a regular basis?
ESPN. CNN.
6. What's the most frequently played song on your mobile device?
Right now my 2-year-old is completely inexplicably obsessed with Bob Dylan's "Rainy Day Women #12 35." I don't know how she even heard it. But now she needs to hear it at least 14 times a day.
7. If you could go back and give your 18-year-old self one piece of advice what would it be?
You are making the correct choice of pursuing theater over your dream of becoming a Major League Baseball player. Trust it.
8. What was the last thing you Googled?
While doing this questionnaire — I wanted to make sure Ellen Barkin was spelled "Kin" and not "Ken." (I was correct btw.)
9. Dogs or cats?
Dogs. No question.
10. Best concert of your life was…?
Prince at his intimate venue Club 3121 at the Rio hotel in Vegas when he played from around midnight until around 3am.
11. What book are you most likely to give as a gift?
Too hard a question. Depends on the person. I'm not gonna give Confederacy of Dunces to my niece or Llama Llama Red Pajama to a director I am working with currently. Most likely.
12. What's the nicest thing anyone has ever done for you?
Nicest thing most recently, this very month an almost absolute stranger used Find My Phone to hunt down someone in Lake Tahoe who had stolen my phone. Unfortunately, he did not also beat the holy hell out of him. (Might be the nicest thing ever- but definitely the one I'm thinking of now.)
13. South Park or Family Guy?
Willout any question or hesitation — South Park.
14. You have an entire day to do whatever you want. What would you do?
It's a tie between:
A) Being in Lake Tahoe golfing for the day, laughing with friends and gambling at night.
B) Just hanging at the beach with my daughter.
15. What movie can you not resist watching if it's on?
First one that comes to mind is Shawshank Redemption.
16. The sports team or teams you're most passionate about?
The Los Angeles Dodgers and the Green Bay Packers.
17. Where did you eat the best meal of your life?
Florence, Italy
18. The last movie you saw in a theater?
Get Out. Loved it.
19. Who was your first celebrity crush?
Jack Nicholson
What would you cook if Nic Cage was coming to your house for dinner?
It depends on whether or not he is bringing his uncle. (Francis Ford Coppola).
PREVIOUSLY: Chris Gethard