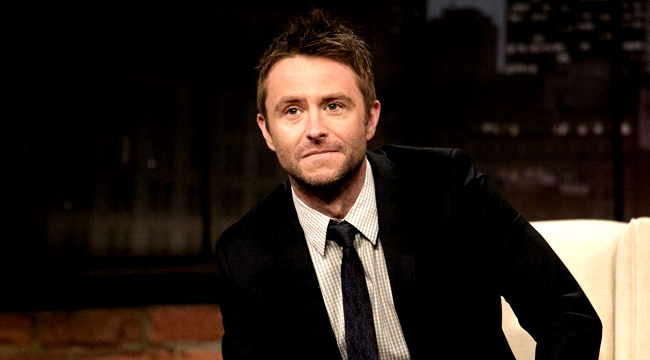 In June, actress Chloe Dykstra posted a lengthy Medium post about an ex-boyfriend who she alleged emotionally and sexually abused her. While Dykstra did not name the man the post was concerning, it quickly became clear that the man in question was Nerdist founder and AMC talk show host Chris Hardwick. In the ensuing weeks, Hardwick's name was removed from Nerdist, a site he had little connection to at that point in time, and he was replaced on AMC by Yvette Nicole Brown for The Talking Dead. The latter replacement, however, has come to an end, and Hardwick will be returning.
IGN is reporting that Hardwick has been cleared by AMC in an internal investigation. AMC made the following statement:
Following a comprehensive assessment by AMC, working with Ivy Kagan Bierman of the firm Loeb & Loeb, who has considerable experience in this area, Chris Hardwick will return to AMC as the host of Talking Dead and Talking with Chris Hardwick. We take these matters very seriously and given the information available to us after a very careful review, including interviews with numerous individuals, we believe returning Chris to work is the appropriate step
Brown will continue to serve as interim host through August 5th. Hardwick is expected to return to AMC August 12th, as part of the midseason premiere of Fear The Walking Dead.
(via IGN)