Welcome to Comedy Now, a weekly column cataloging what comedy fans should know about what's available in the streaming world. Whether it's a brand new special, an old classic, or the oddball show that defies categorization, we'll list as many as we can for your enjoyment right here. Who knows? We may even throw in a few non-streamable bits on occasion, like tour announcements from our favorite comics. You can check out the previous column here.
What's Now
Adam Sandler: 100% Fresh is quite ripe
Love him or hate him, Adam Sandler is the undisputed king of original comedy content at Netflix. His massive deal with the streaming giant is still producing original films for the outlet, too, so the Saturday Night Live alum won't be going away anytime soon. Thankfully, his first comedy special in decades, 100% Fresh, is a refreshingly great bit of entertainment, especially for anyone who has been a fan of the musically-inclined performer since the '90s.

Hasan Minhaj returns with Patriot Act
Following Netflix's decision to cancel Michelle Wolf and Joel McHale's late night-style programs in August, many were left wondering what, if anything, would happen to Hasan Minhaj's Patriot Act. Equal parts The Daily Show and Homecoming King, the 33-year-old comedian's new series still has the streamer's backing, as Netflix gave it an "unprecedented" 32-episode order. The first one premieres on Sunday, and as Minhaj explained to us, he's up for the challenge. "I want things to always feel urgent and timeless," he said.
What's New(s)
Also, Hasan Minhaj's sketch comedy group Goatface has a new special
Of course, Patriot Act isn't the only game Minhaj has in town. His sketch comedy troupe Goatface, which also features Asif Ali (New Girl, Silicon Valley, Arrested Development), Aristotle Athiras (a prominent comedy special director) and Fahim Anwar (Superior Donuts, The Carmichael Show), is dropping its own special on Comedy Central in November. Titled Goatface: A Comedy Special, the "one-hour hybrid" will include individual and ensemble stand-up routines, sketches and musical performances.
John Leguizamo's Tony Award-nominated Latin History for Morons gets a trailer
Best known as a comedy actor, John Leguizamo has had a hugely successful career as a writer and performer of comedic, semi-autobiographical one-person shows, both on and off-Broadway. Many of these, like Freak and Ghetto Klown, have been taped for HBO. His most recent show, Latin History for Morons, will instead be coming to Netflix on Monday, November 5th. Nominated for a 2018 Tony for Best Play, Leguizamo's latest examines 3,000 years of Latino history with a satirical recap of Aztec and Incan history, stories of Latin patriots in the American Civil War and more.

Trevor Noah's Son of Patricia gets a cute announcement
Aside from the at-least-one-new-comedy-special-a-week model that Netflix has deployed for its original stand-up content, another result of the streamer's intense focus on the art form has been more comedians being able to release new hours every year. Like The Daily Show host Trevor Noah, who announced earlier this week that his followup to 2017's Afraid of the Dark, titled Son of Patricia, will drop next month. And to drive the new special home, Noah's announcement was accompanied by an infant in a chicken costume.
Jerry Seinfeld tries to right his wrongs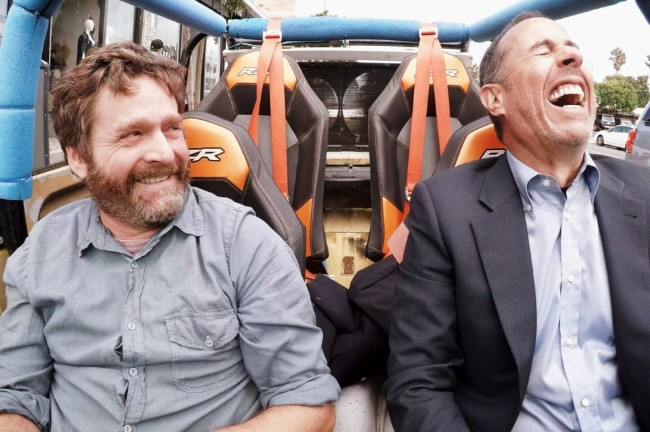 Among other things, Jerry Seinfeld has become known for his particularly snarky and elder statesman-like approach to stand-up comedy. In 2015, he and fellow comic Chris Rock discussed performing at colleges in increasingly disheartening terms. Three years later, the subject came back to haunt Seinfeld following the release of Comedians in Cars Getting Coffee on Netflix, specifically an episode featuring Zach Galifianakis. In a new interview with the New York Times, Seinfeld insists he wasn't as harsh as his critics have claimed he was, but he and Galifianakis can clearly be heard railing against colleges in the seven-minute mark.
Sarah Silverman stirs the Louis C.K.-shaped pot
While disgraced comedian Louis C.K. continues making his gradual return to the stand-up stage, friend and fellow comic Sarah Silverman stirred the proverbial hornet's nest this week when she admitted to Howard Stern that Louis had masturbated in front of her consensually. Despite Silverman's efforts to make it clear that she wasn't trying to denigrate the experiences of the woman Louis had wronged, however, many were quick to take issue with her comments, including one of his accusers.

Iliza Shlesinger gets a sitcom pilot order from CBS
When she's not too busy dominating the stand-up comedy game on Netflix, Iliza Shlesinger is planting her flag squarely in the wide world of television sitcoms. According to a Deadline report, CBS has ordered a pilot from Shlesinger for her half-hour, multi-camera comedy series Halfway There. Co-written with I Hate My Teenage Daughter creators Sherry Bilsing-Graham and Ellen Plummer-Kreamer, the pilot is about a comedian (played by Shlesinger) whose act is all about "guiding women" through life.
Richard Linklater will write and direct a film about Bill Hicks
Whether you're a diehard stand-up comedy fan or a David Letterman devotee, chances are you know the name "Bill Hicks." The late comedian, who died from pancreatic cancer in 1994, was (and is) famous for his typically cantankerous and combative approach to performing comedy and, in some respects, cultural critique. In 2009, a wonderful documentary about the comedian's life and career was released, but according to Variety, it seems director Richard Linklater will soon write and direct a biopic about Hicks.
What's Later
The Janelle James Comedy Festival, formerly headlined by Eugene Mirman, gets a new lineup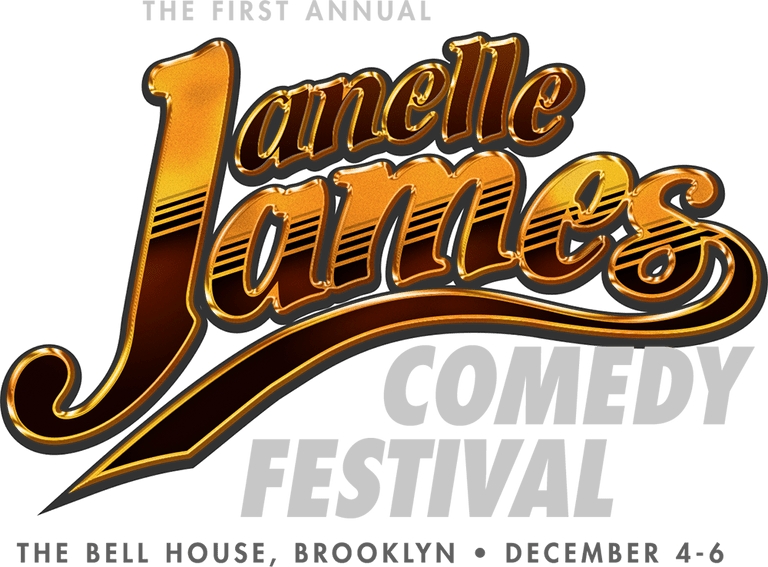 Since 2008, the Eugene Mirman Comedy Festival has entertain audiences in Brooklyn. With Mirman stepping down, however, the festival will now be headlined by Janelle James, whose name the festival will now brandish front and center. The Janelle James Comedy Festival is slated to take over the Bell House in Brooklyn December 4th through 6th. Aside from Mirman and James, the lineup announced so far includews David Cross, Cristela Alonzo, Catherine Cohen, Nore Davis, Hadiyah Robinson, Petey DeAbreu, Liza Treyger, Matteo Lane, Mia Jackson, Judah Friedlander, Kenice Mobley, Kate Willett and Sam Morrill.