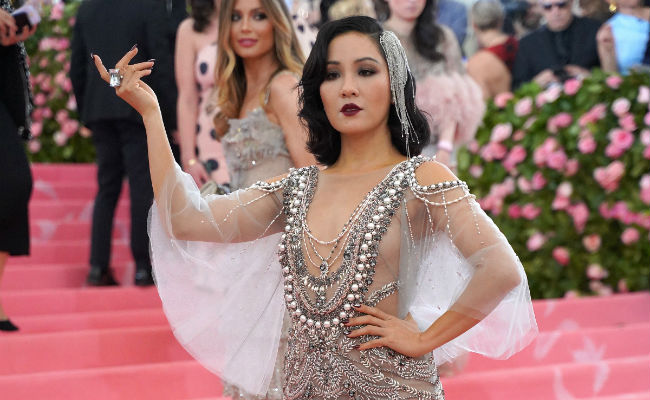 Black Friday means a very different thing for television than it does for good deals on Christmas presents. The Black Friday that comes in November is a time for flat screen TVs, while the Black Friday that arrives in spring means many of your favorite TV shows aren't coming back. That Black Friday was this Friday, and while some shows like Lethal Weapon will no longer see the airwaves, not everything was bad news.
The cast and crew of Fresh Off The Boat got good news on Black Friday, though: the show based on Eddie Huang's book of the same name would be getting a sixth season. But not everyone seemed thrilled about the news, which was widely reported. The show's star, Constance Wu, sent out a pair of tweets that made it clear she was upset about something.
Did she merely have a bad day, or was the string of tweets related to the renewal? Well, a reply to a follower made it very clear that she was upset about a sixth season of Fresh Off The Boat.
As the entertainment industry tried to understand what was happening here, Wu tried to clarify that she loved the show and that it wasn't a digital "rampage."
But what is happening here seems clear: Wu didn't want Fresh Off The Boat to continue, and she made it plainly clear on Friday. And there's some nuance to be had here — many feel her character on the show has changed for the worse in recent years, and there's plenty of reasons for Wu to want to move on to bigger and better things.
But it's also equally insensitive to others involved with the show to hope it ends, essentially putting a lot of people out of work, just so one star can get better work. And so on Saturday, Wu shared a long message on Twitter that appeared to clarify why she was upset and temper some of the discourse that she's mad she has an ABC sitcom to film later this year.
https://twitter.com/ConstanceWu/status/1127245692865523717
That "project," presumably, would have been another big movie, as the actress has made waves in the box office in recent years and clearly has interest in acting beyond television.
Either way, it makes for an extremely uncomfortable situation — Wu returning to the set and crew she was hoping her career had taken her beyond while many other people involved are, presumably, just happy to still have jobs. Wu's extended message on Twitter was an attempt to soften the situation's harshness, but it's a difficult thing to forget: Wu wants Fresh Off The Boat to be over and done with, but ABC — and perhaps more importantly, her contract — are keeping her around at least one more season.
Her feelings may be "conflicted" and there are likely people she works with who can understand that, but it's always an odd instance when someone involved with a show that gets good news reacts so poorly, so publicly.