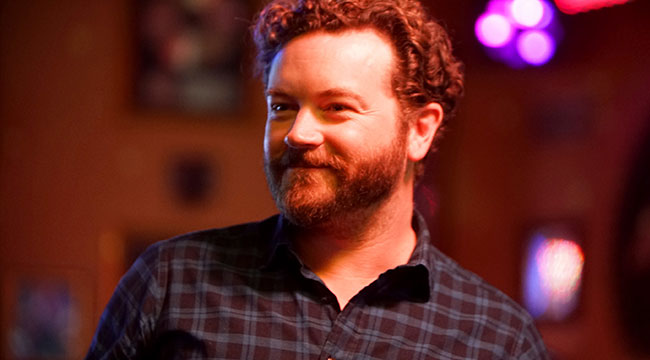 The list of Hollywood luminaries accused of sexual assault is skyrocketing as more people are emboldened to finally come forward. But that's also brought another case to the fore, one that's been unfolding for more than a year around former That '70s Show star Danny Masterson. It's not a question of new accusations; rather, it's the question of why those accusations haven't been acted on.
As first turned up in 2016 by Scientology critic Tony Ortega, Masterson is being investigated by the LAPD for, in the words of the department, "violently raping" four women. Masterson is a member of the Church of Scientology, and three of his four victims were also members. The Huffington Post, following up the case, however, notes that the investigation into Masterson has been "slow-rolled," despite "overwhelming" evidence:
Despite compelling ― what one law enforcement source described as "overwhelming" — evidence, the charges have not been approved for filing. The evidence includes audiotapes, emails sent to and from Scientology officers at the time the alleged rapes happened, forensic computer evidence and a threatening handwritten letter Masterson sent to one of the alleged victims, according to two people with knowledge of the evidence in the district attorney's possession.
While the Church of Scientology has been criticized, repeatedly, for how it handles reports of sexual assault, more recent criticism has focused on Netflix. Masterson has worked on Netflix sitcom The Ranch since 2016, and Netflix was reportedly fully aware of the allegations against Masterson at the time of his hiring. That's unlikely to reflect well on the company, especially as accusations against Kevin Spacey reportedly shut down production on House of Cards.
In general, it raises the question of what's happening with the LAPD, and the involvement of the Church of Scientology will likely raise even more eyebrows, especially since one case file, from 2004, involving Masterson and a Scientologist apparently went missing. The Church of Scientology has been investigated for human trafficking in the past. It's not clear why, precisely, Masterson's case is being handled this way. But that it has been, and the involvement of Scientology, is likely to bring far more focus to bear on the case.
(via Huffington Post)