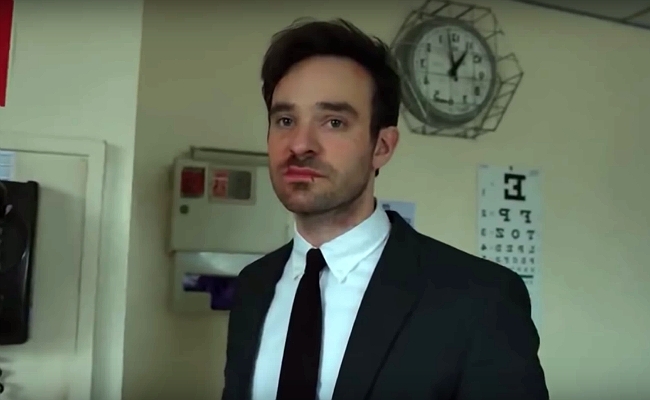 Daredevil is, well, dead. At least for now. Netflix isn't interested in bringing back a show that might be a lame duck as Disney launches a Marvel and Star Wars-filled streaming platform of its own, and so the Hell's Kitchen hero will no longer be bringing new episodes to the platform anymore.
Charlie Cox, the actor who plays Matt Murdoch for three seasons on the Netflix show, has finally spoken out about the show's cancellation a week after it was announced there would not be a fourth season of the critically-acclaimed show despite strong ratings and plenty of interest in Marvel properties.
We know the likely reasons why Daredevil is dead, and so does Cox, but that doesn't mean the man who played Murdoch is totally OK with how things went down.
"It's just how business works," he continues. "But also, these characters mean a lot to people. It's weird to think there's a chance I won't be playing Matt Murdock ever again. That's a bizarre feeling, because that character has been such a huge part of my life for the last four and a half years."
Cox called playing Murdoch a "dream job" and said he "loved" the experience. And the quotes he gave EW here really do feel genuine. The amount of care put into the show was obvious from the beginning, which is why many were forlorn when word came down that there would not be a Season 4.

And a revival isn't absolutely out of the question, either. Remember that this is the second recent adaptation of the Marvel hero in entertainment. It just so happens that Cox's Matt Murdoch was much better recieved than Ben Affleck's version was on the silver screen in 2003. Still, Cox knows that doesn't mean it's happening anytime soon. When asked what should happen if a Season 4, or even a new reboot, of the show were to be greenlit, the actor balked a bit.
"I hate to be boring, but to be honest, I don't think I should answer that," he says. "It's so new, the news. It's quite painful for quite a lot of people. I was really excited about the ideas that were talked about for season 4, and I think if I was to speculate about it and it went on the internet, it might not be very helpful to people.… Anything I say often gets picked up and circulated, and I just want to make sure I don't give any false hope."
Cox wants to make it clear, though: he doesn't want to give anyone "false hope" about a potential revival. But if one happens? He wants to be the Matt Murdock to continue the story no matter what form it takes.
Still, Cox admits he would want to play the character again. "Oh my God, yeah," he replies when asked whether he'd be up for returning to the role if given the chance. "I don't know how this would happen, but maybe one day we could pick up the baton and do it again."
So there you have it, at least one huge voice wants to see Daredevil come back. Whether it's in the cards is another question, but the considerable buzz its cancelation and any talk of it coming back has created seems to create at least some of the smoke necessary to indicate it's possible.