We have talked about the monoculture — the phenomenon in which the internet crowds around only a few shows to the detriment of all others — a few times around here, and even suggested that Game of Thrones is the only small-talk show left on television. At this point, there are only a handful of shows with huge ratings numbers within the 18-49 demo: The Walking Dead, Game of Thrones, the NFL, Big Bang Theory and (somewhat surprisingly) The X-Files revival.
However, Netflix doesn't provide ratings, so we've never had a particularly good sense of how well their shows perform, outside of what we can glean from Internet and social-media buzz. However, we do know that Netflix is more popular than HBO. Nevertheless, it might be surprising to learn, according to Symphony Advanced Media, that not only is Fuller House the most popular show on Netflix, but that it's bigger than both Game of Thrones and The Walking Dead.
Symphony Advanced Media uses audio recognition to measure traditional and streaming programming viewership across devices. Basically, they can tell what we're watching by listening to the shows through our iPhones or tablets. What Symphony Advanced Media has revealed through their tracking is that Fuller House was watched by a whopping 14.4 million viewers between the ages of 18 and 49 in the first 35 days after its release. To put that into perspective, The Walking Dead receives about 10 million viewers in the 18-49 demo and Game of Thrones around 6 million. No wonder Netflix was quick to renew the series for a second season. It is surprising, however, that it's not just kids who watch the show: It's adults nostalgic for their favorite TGIF series.
Another surprising statistic to come out of Symphony Advanced Media's findings: Neither Orange is the New Black nor House of Cards was the second most-watched show on Netflix. It was Making a Murderer. More than 13 million viewers watched Making a Murderer, which would make it more popular than Game of Thrones and The Walking Dead as well.
Other big hits on the streaming series: Jessica Jones and F is for Family, the animated Bull Burr sitcom.
It should be noted, however, that there are questions about the accuracy of Symphony Advanced Media's ratings. Netflix has dismissed the numbers, but so far, it's the only thing any of us have to go on. If it's anywhere near accurate, Netflix — and the cast of Fuller House — should have a lot to celebrate. Given the ratings, maybe it's a show the Internet should also be talking about more. Anyone have any Kimmy Gibbler conspiracy theories?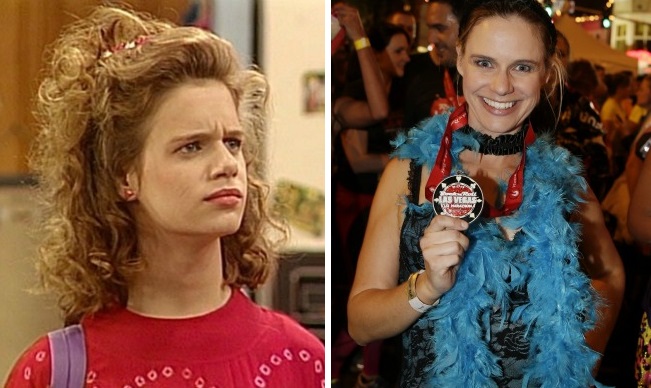 (Source: IndieWire via Vanity Fair)