Last Updated: January 22nd
Netflix and Hulu aren't the only places to look for comedy show gems.
Amazon Prime has quietly built an impressive line-up of gut-bustingly funny series starring some of the comedy world's biggest stars. From classic sitcoms to absurd sketch shows and some impressive original series, these are the best comedy shows on Amazon Prime right now.
Related: The Best Comedies On Amazon Prime Right Now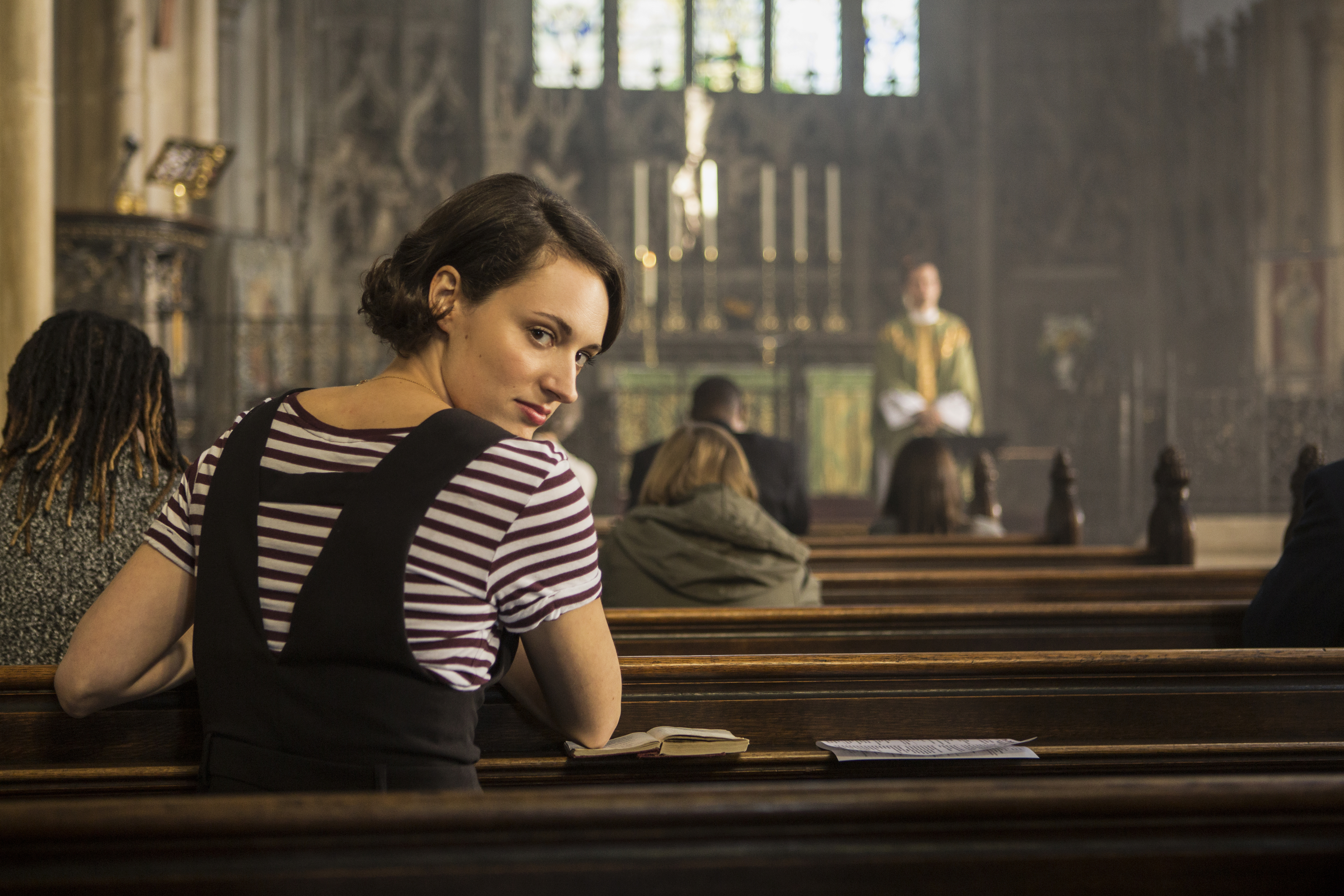 Fleabag
2 seasons, 12 episodes | IMDb: 8.5/10
Phoebe Waller-Bridge (who also created the show) stars as "a young woman attempting to navigate modern life in London." That description hardly does the series justice. It's a hysterical, dirty, sexually devious and surprisingly thoughtful meditation on grief and loneliness that goes by so quickly (there are only six half-hour episodes in each season) that viewers will wish they savored it more before it ends. There's a gut punch around every corner, but Fleabag always manages to lift itself out of its depths to make us laugh again. It's truly one of the most distinctive, original comedies of the last several years, and if we're lucky, Waller-Bridge will become one of the leading creative voices of her generation.
Parks And Recreation
7 seasons, 125 episodes | IMDb: 8.6/10
There simply isn't a better show to binge watch when you need a pick me up than this one. Hilarious, smart, and relentlessly sunny, Parks and Recreation is a balm to weary viewers. Amy Poehler's Leslie Knope has joined the ranks of television icons, but the supporting cast is no less wonderful. If you're looking for a show about good people trying to do good things while making good jokes, this will be your new-old favorite show. While the first season feels a bit too much like a riff on The Office, it finds its feet in season two and never relents. While so much of today's comedy is mired in cynicism, Parks and Recreation will make you want to do better. It also gets better with each rewatch, so pour yourself some Snake Juice and enjoy.
Curb Your Enthusiasm
8 seasons, 80 episodes | IMDb: 8.7/10
The long-running HBO series about a fictionalized version of Larry David is as uncomfortable as it is funny, as misanthropic as it is clever. David, of course, was the inspiration for George Constanza on Seinfeld, and Curb Your Enthusiasm often feels like a Constanza spin-off (which makes the Seinfeld reunion season within the show complicated). Like Seinfeld, Curb is about nothing — or more specifically, the minutia of daily life (with a particular attention paid to daily annoyances. It's a brilliant show for the way it unpacks trivialities) as its dozens of Emmy nominations attest — but it should be binged in short bursts because the show's cynicism and general disdain for humanity are often hilarious, but it may also weigh heavily after several hours.
The Office U.K.
2 seasons, 14 episodes | IMDb: 8.5/10
The U.K. version was the original cringe comedy, starring Ricky Gervais as clueless boss David Brent, whose desperate attempts at connecting with his underlings are a painful exercise in futility. Martin Freeman is also a stand-out, playing a role that John Krasinski inhabited in the American remake, but it's the British sarcasm that really elevates this series and makes it worthy of a watch.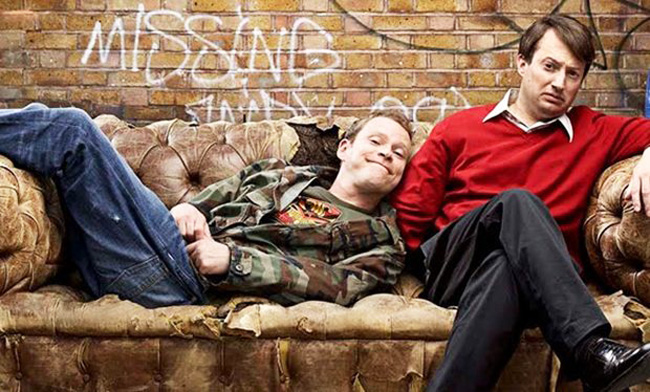 Peep Show
9 seasons, 54 episodes | IMDb: 8.6/10
There are few sitcoms as endlessly inventive and bitingly funny as Peep Show. Born from the hilariously warped minds of British comedians David Mitchell and Robert Webb, the series focuses on Mark and Jez, two combatant roommates who are both failing at being an adult in their own awful ways. Told from different character perspectives, viewers get an inside look into their inner monologues. You may cringe into your sofa at some of their foibles, but never stop laughing. As these two idiots try and fail to successfully navigate life, at least they have the best and sharpest jokes.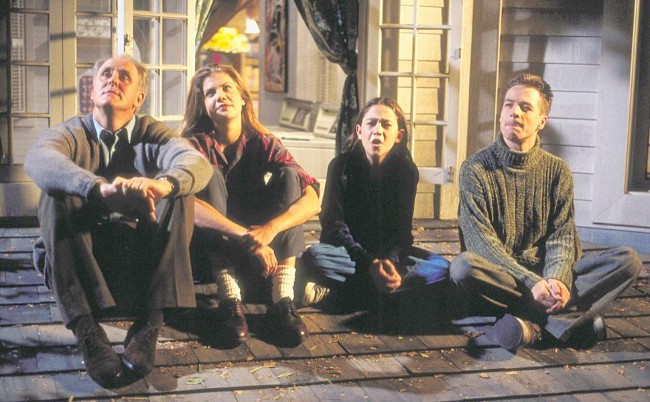 3rd Rock From The Sun
6 seasons, 139 episodes | IMDb: 7.8/10
John Lithgow, Joseph Gordon-Levitt, and Jane Curtin star in this quirky comedy about a group of aliens sent to Earth to pose as a human family and report back on how life works on the third planet from the sun. Lithgow plays Dick Solomon, the leader of the expedition who assumes the identity of a university professor, and Levitt is the oldest member of the crew who's accidentally placed in the body of a teenager. Most of the laughs come from Lithgow and French Stewart, who mins as much absurd humor as possible from this premise.
Bored to Death
3 seasons, 24 episodes | IMDb: 7.9/10
Ted Danson, Zach Galifianakis, and Jason Schwartzman star in this crime comedy about a writer who poses as a private detective as a way to research for his next book. Schwartzman plays the writer in question, a guy named Jonathan Ames, who teams up with his best friend (Galifianakis) and libertine editor of a New York magazine (Danson) to try his hand at police work with mixed, often hilarious results.
The Marvelous Mrs. Maisel
3 seasons, 26 episodes | IMDb: 8.7/10
Amy Sherman-Palladino's follow-up to Gilmore Girls and Bunheads may be the most impactful Amazon series since Transparent, and it's got the Emmys to prove it. It's a brilliant, quick-witted, crowd-pleaser, an exuberant fast-talking comedy with some heft. Set in 1950s New York City, Rachel Brosnahan (House of Cards, Manhattan) plays Miriam 'Midge' Maisel, the perfect, upper Westside wife who — after her husband leaves her — goes on a bender and finds herself on stage delivering a hilarious, profanity-fueled set in a rundown dump of a club. The club's booker, Susie Meyerson (Alex Borstein), takes an immediate interest in her, so while her home life is falling apart, Miriam finds herself trying to build a career as a stand-up comic in an era when females weren't exactly welcome on that scene. It's a tremendous series that mixes comedy, feminism, and a little bit of stand-up history into a delightful concoction of laughs, heart and an incredible lead performance from Brosnahan.
Psych
8 seasons, 120 episodes | IMDb: 8.4/10
For the eight seasons that Psych was on the air, it entertained a kind of cult following. Fans tuned in religiously to watch this buddy-cop drama about an eccentric police detective who claimed "psychic" abilities and his reluctant, by-the-book partner. Stars James Roday and Dule Hill have incredible chemistry on the show, which pushes the worn-out, fun-cop-boring-cop trope past its usual limits.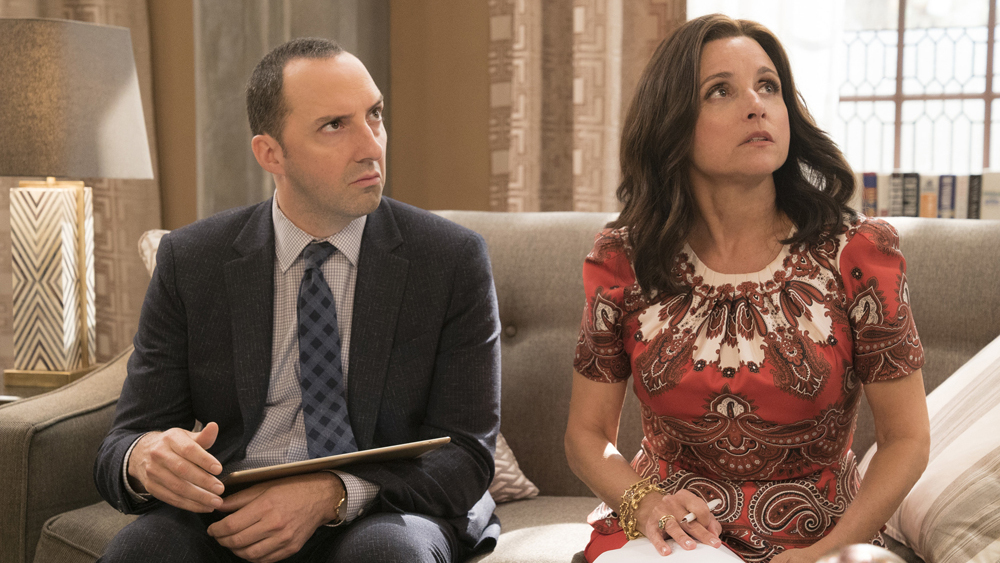 Veep
2 seasons, 18 episodes | IMDb: 8.2/10
Arguably the best comedy on television, and easily the smartest, Veep is the rare political satire that still works in the post-Trump political environment because it's not about electoral politics, it's about the futility of politics. It's about how people stumble into positions of leadership, not because they are good people, or smart people, or even politically savvy people, but because the system rewards mediocrity and dysfunction. It is a sharp, profane, and intensely funny series, and Julia Louis-Dreyfus — winner of six consecutive Emmy awards for her role in Veep — turns in the best comedic performance of the decade, and she is surrounded by one of television's best ensembles.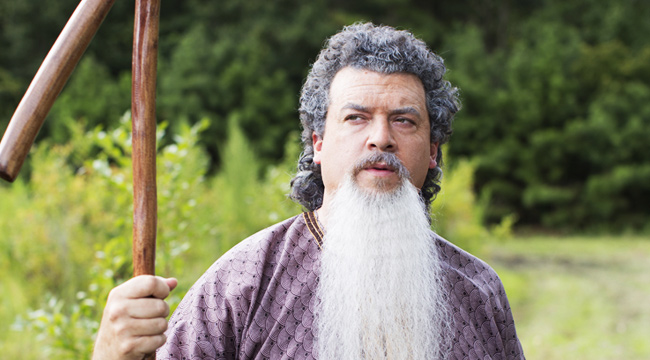 Eastbound and Down
4 seasons, 29 episodes | IMDb: 8.3/10
Danny McBride plays Kenny Powers, a brash, profane washed-up major league relief pitcher who returns his North Carolina hometown and ends up living with his brother and teaching P.E. at the local middle school. The show, like Kenny Powers, is loud, obnoxious, and grating, and yet still capable of delivering some of the funniest lines on television. It's completely absurd, but it works because of how far Danny McBride is willing to take it. The show only seems to have one joke, but Eastbound and Down manages to find new ways to poke and prod that joke into life. In fact, the series gets better as it progresses through its fourth season, especially after it figures out how to combine emotional heft with the crude, bombastic humor.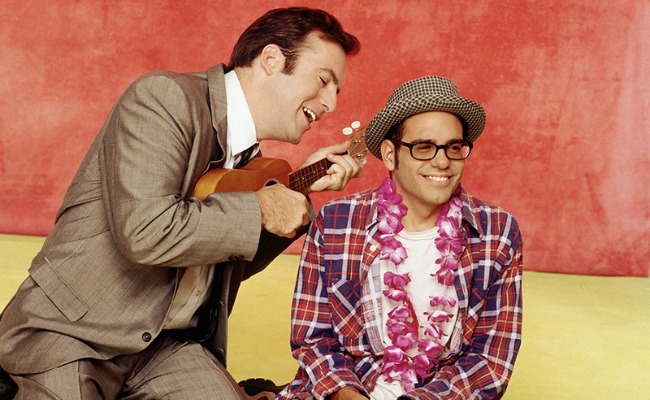 Mr. Show With Bob And David
4 seasons, 31 episodes | IMDb: 8.3/10
Bob Odenkirk and David Cross' short-lived sketch comedy series still ranks as one of the more inventive comedies on this list. That's because Odenkirk and Cross have fantastic chemistry with one another and a killer sense of comedic timing. It's also because they've found a way to make even the more absurd skits on this show connect in some odd way. Have fun figuring it out.
Catastrophe
4 seasons, 24 episodes | IMDb: 8.2/10
The British sitcom is essentially You're the Worst if the couple at the center of it were 10 years older. Like the FX series, it's another anti-romcom romcom, although this one involves pregnancy, children, and culture clash (he's an American wanker, she's an acerbic, potty-mouthed Irish school teacher). However, the constant bickering and sexual disagreements between Rob (Rob Delaney) and Sharon (Sharon Horgan) are what makes Catastrophe so exhilarating. A more apt name for the series would be Amazon's other series, Transparent, because the relationship between Sharon and Rob — warts and all — is the most open and honest in television, and maybe the funniest. The only downside to Catastrophe is that its three seasons are each only six half-hour episodes long, and nine hours is not enough time to spend with these characters.
Roseanne
9 seasons, 221 episodes | IMDb: 7/10
Despite the recent reboot and controversy surrounding its star, this classic sitcom still rates as one of the best comedies of the past few decades. In its heyday, Roseanne was a show that addressed tough issues from a fresh point of view, focusing on the struggles and triumphs of a blue-collar family with a lot of dysfunctional qualities. It was funny and heartwarming and often delivered a thoughtful message on family, forgiveness, and accepting others. Plus John Goodman is a riot.
Sex and the City
6 seasons, 94 episodes | IMDb: 7/10
Based on Candace Bushnell's 1997 book of the same name, Sex and the City put HBO original comedy on the map in the same way that The Sopranos did for HBO dramas. Following the lives of four New York City women, the series reveled in decadent fashion, relationship drama, and of course, sex. It was a fashion magazine come to life. Lasting six seasons (and 94 episodes), the series peaked in season 4, but would still go on to spawn a bad Sex and the City movie and an even worse sequel. In the years since Sex and the City debuted, it's had a number of imitators — some better, some worse — which may have the effect of making the original seem dated. (The '90s pop-cultural references don't help.) Still, the groundbreaking series is essential viewing because of the way it changed the conversation about women and sex, even if some of those themes are ultimately neutralized by the materialism and the self-absorption of its lead character, played by Sarah Jessica Parker.