Last Updated: January 22nd
Netflix and Hulu aren't the only places to look for comedy show gems.
Amazon Prime has quietly built an impressive line-up of gut-bustingly funny series starring some of the comedy world's biggest stars. From classic sitcoms to absurd sketch shows and some impressive original series, these are the best comedy shows on Amazon Prime right now.
Related: The Best Comedies On Amazon Prime Right Now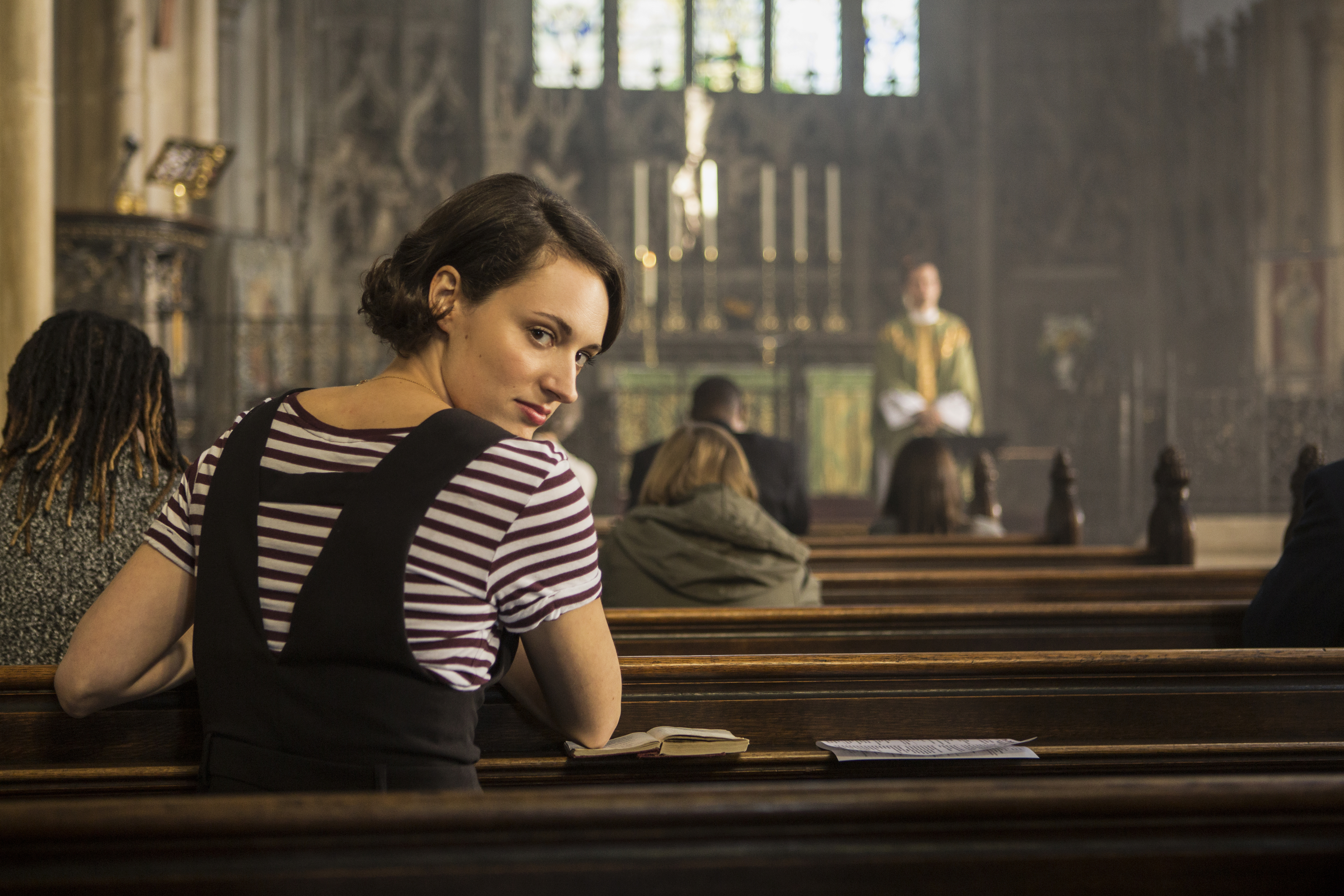 Fleabag
2 seasons, 12 episodes | IMDb: 8.5/10
Phoebe Waller-Bridge (who also created the show) stars as "a young woman attempting to navigate modern life in London." That description hardly does the series justice. It's a hysterical, dirty, sexually devious and surprisingly thoughtful meditation on grief and loneliness that goes by so quickly (there are only six half-hour episodes in each season) that viewers will wish they savored it more before it ends. There's a gut punch around every corner, but Fleabag always manages to lift itself out of its depths to make us laugh again. It's truly one of the most distinctive, original comedies of the last several years, and if we're lucky, Waller-Bridge will become one of the leading creative voices of her generation.
Parks And Recreation
7 seasons, 125 episodes | IMDb: 8.6/10
There simply isn't a better show to binge watch when you need a pick me up than this one. Hilarious, smart, and relentlessly sunny, Parks and Recreation is a balm to weary viewers. Amy Poehler's Leslie Knope has joined the ranks of television icons, but the supporting cast is no less wonderful. If you're looking for a show about good people trying to do good things while making good jokes, this will be your new-old favorite show. While the first season feels a bit too much like a riff on The Office, it finds its feet in season two and never relents. While so much of today's comedy is mired in cynicism, Parks and Recreation will make you want to do better. It also gets better with each rewatch, so pour yourself some Snake Juice and enjoy.
Dead Like Me
2 seasons, 29 episodes | IMDb: 8.1/10
Even if you haven't seen Bryan Fuller's American Gods, go back in time for this underrated deep cut about the afterlife. When George (Ellen Puth) gets killed by a toilet seat falling from a space station, she discovers that life after death is a lot like the mundanity of living. She still has to hold down a soul-crushing job, her coworkers still don't like her, and she's still kind of an asshole. However, with Fuller's deft approach to character building, a novel premise, and great performances from actors like Mandy Patinkin, Dead Like Me is worth a first, or second, look.
The Office U.K.
2 seasons, 14 episodes | IMDb: 8.5/10
The U.K. version was the original cringe comedy, starring Ricky Gervais as clueless boss David Brent, whose desperate attempts at connecting with his underlings are a painful exercise in futility. Martin Freeman is also a stand-out, playing a role that John Krasinski inhabited in the American remake, but it's the British sarcasm that really elevates this series and makes it worthy of a watch.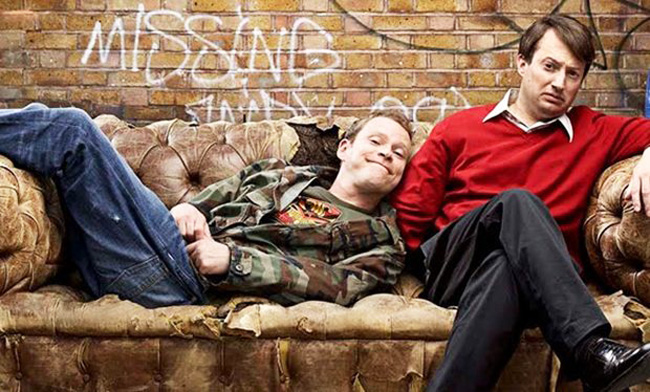 Peep Show
9 seasons, 54 episodes | IMDb: 8.6/10
There are few sitcoms as endlessly inventive and bitingly funny as Peep Show. Born from the hilariously warped minds of British comedians David Mitchell and Robert Webb, the series focuses on Mark and Jez, two combatant roommates who are both failing at being an adult in their own awful ways. Told from different character perspectives, viewers get an inside look into their inner monologues. You may cringe into your sofa at some of their foibles, but never stop laughing. As these two idiots try and fail to successfully navigate life, at least they have the best and sharpest jokes.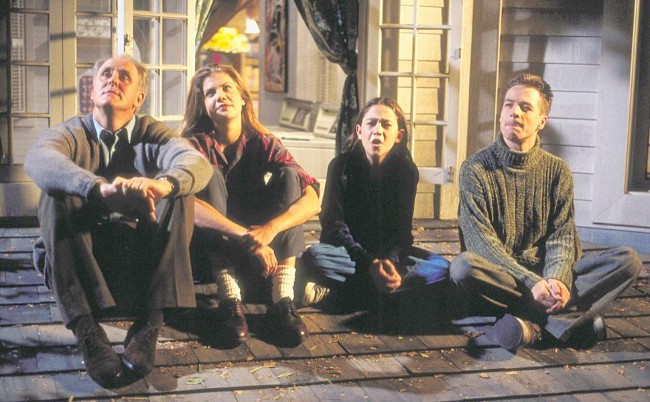 3rd Rock From The Sun
6 seasons, 139 episodes | IMDb: 7.8/10
John Lithgow, Joseph Gordon-Levitt, and Jane Curtin star in this quirky comedy about a group of aliens sent to Earth to pose as a human family and report back on how life works on the third planet from the sun. Lithgow plays Dick Solomon, the leader of the expedition who assumes the identity of a university professor, and Levitt is the oldest member of the crew who's accidentally placed in the body of a teenager. Most of the laughs come from Lithgow and French Stewart, who mins as much absurd humor as possible from this premise.
30 Rock
7 seasons, 138 episodes | IMDb: 8.2/10
Few shows have as many jokes per minute as 30 Rock. The brainchild of Tina Fey, 30 Rock shows the daily madness of an SNL-like variety show, which Fey's Liz Lemon at the helm. As she tries (sometimes failing) to wrangle her writers and her actors (Tracy Morgan and Jane Krakowski), Lemon also attempts the ever-elusive dream of "having it all." Her quest will feel very, very familiar to viewers, particularly women, as they try and balance, work, life, love, and even a small bit of success. With Alec Baldwin turning in his best performance to date (come at me, Glengarry Glen Ross fans) as Jack Donaghy, Lemon's boss, mentor, and eventual friend, 30 Rock has the perfect blend of weirdness, sharp writing, and genuine laughs that will make it a favorite for years to come.
The Marvelous Mrs. Maisel
3 seasons, 26 episodes | IMDb: 8.7/10
Amy Sherman-Palladino's follow-up to Gilmore Girls and Bunheads may be the most impactful Amazon series since Transparent, and it's got the Emmys to prove it. It's a brilliant, quick-witted, crowd-pleaser, an exuberant fast-talking comedy with some heft. Set in 1950s New York City, Rachel Brosnahan (House of Cards, Manhattan) plays Miriam 'Midge' Maisel, the perfect, upper Westside wife who — after her husband leaves her — goes on a bender and finds herself on stage delivering a hilarious, profanity-fueled set in a rundown dump of a club. The club's booker, Susie Meyerson (Alex Borstein), takes an immediate interest in her, so while her home life is falling apart, Miriam finds herself trying to build a career as a stand-up comic in an era when females weren't exactly welcome on that scene. It's a tremendous series that mixes comedy, feminism, and a little bit of stand-up history into a delightful concoction of laughs, heart and an incredible lead performance from Brosnahan.
Psych
8 seasons, 120 episodes | IMDb: 8.4/10
For the eight seasons that Psych was on the air, it entertained a kind of cult following. Fans tuned in religiously to watch this buddy-cop drama about an eccentric police detective who claimed "psychic" abilities and his reluctant, by-the-book partner. Stars James Roday and Dule Hill have incredible chemistry on the show, which pushes the worn-out, fun-cop-boring-cop trope past its usual limits.
Workaholics
7 seasons, 86 episodes | IMDb: 8.1/10
Blake Anderson, Adam Devine, and Anders Holm star in this office comedy about three buddies who work 9 to 5's at a telemarketing agency and live together on their downtime. The bros clash with their boss and coworkers while getting into all kinds of shenanigans at home, mostly because they try to extend their hard-partying days into adulthood.
Patriot
2 seasons, 18 episodes | IMDb: 8.3/10
Patriot is a difficult show to describe because it's so much more than the sum of its parts. It's about a man named John Tavner (Michael Dorman), an N.O.C. (Non-official cover) for the CIA. His cover is as an engineer for a pipe company, a job for which he has little education or experience, and yet, it's also a job he must maintain in order to complete his mission: To get a bag of money from point A to point B, which just happens to be what his job in pipe entails. Patriot is about the complications that arise along the way. There are mishaps; a murder investigation; and Tavner's relationships with his brother, with co-workers, and with his father get in the way. After every episode, the intensity of this mission increases. It's a pitch-black comedy, and it's not for everyone. Season 2 is just as strange and silly as ever, but unfortunately, the show has bit the dust.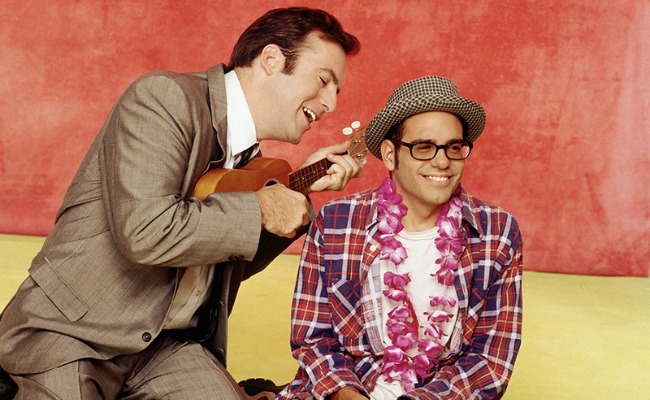 Mr. Show With Bob And David
4 seasons, 31 episodes | IMDb: 8.3/10
Bob Odenkirk and David Cross' short-lived sketch comedy series still ranks as one of the more inventive comedies on this list. That's because Odenkirk and Cross have fantastic chemistry with one another and a killer sense of comedic timing. It's also because they've found a way to make even the more absurd skits on this show connect in some odd way. Have fun figuring it out.
Catastrophe
4 seasons, 24 episodes | IMDb: 8.2/10
The British sitcom is essentially You're the Worst if the couple at the center of it were 10 years older. Like the FX series, it's another anti-romcom romcom, although this one involves pregnancy, children, and culture clash (he's an American wanker, she's an acerbic, potty-mouthed Irish school teacher). However, the constant bickering and sexual disagreements between Rob (Rob Delaney) and Sharon (Sharon Horgan) are what makes Catastrophe so exhilarating. A more apt name for the series would be Amazon's other series, Transparent, because the relationship between Sharon and Rob — warts and all — is the most open and honest in television, and maybe the funniest. The only downside to Catastrophe is that its three seasons are each only six half-hour episodes long, and nine hours is not enough time to spend with these characters.
Roseanne
9 seasons, 221 episodes | IMDb: 7/10
Despite the recent reboot and controversy surrounding its star, this classic sitcom still rates as one of the best comedies of the past few decades. In its heyday, Roseanne was a show that addressed tough issues from a fresh point of view, focusing on the struggles and triumphs of a blue-collar family with a lot of dysfunctional qualities. It was funny and heartwarming and often delivered a thoughtful message on family, forgiveness, and accepting others. Plus John Goodman is a riot.
The Thick of It
4 seasons, 24 episodes | IMDb: 8.7/10
There's more to love about this British political satire than just Peter Capaldi's epic meltdown which feels tailor-made for these quarantined times. The show – created by Veep genius Armando Iannucci – brings a lot of the same government-based humor as its American successor, but with a decidedly English spin. The series follows the daily happening of the fictional Department of Social Affairs and Citizenship, a kind of catch-all government branch with a bumbling minister (played by Chris Langham) that's overseen by Capaldi's strict, rule-following enforcer, Malcolm Tucker. If you liked Veep and Parks and Rec but thought, "Man, they need more British sarcasm in here," this one's for you.