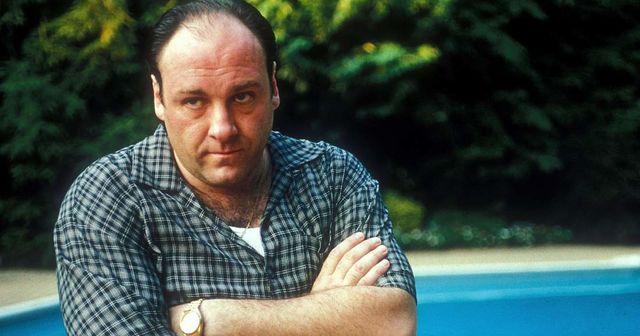 HBO is 45 years young, or nearly a half-century old, making it the longest running pay cable service still in existence. At first the channel was mostly about movies and sports; it took four months for them to even air a TV special, and that was about the Pennsylvania Polka Festival. But eventually, with baby steps, they became the originators of Peak TV. Once they birthed The Sopranos in 1999, the rest was history, leading up to things like the Watchmen reboot and Game of Thrones-themed whiskey.
Thursday, HBO's social media crew decided some humblebragging was in order. They asked Twitter to name the channel's greatest character.
The results were all over the place. Some went with current characters; others delved deep into their back catalogue. (Few, far as we could tell, mentioned any of the footballers on their early show 1st & 10, nor Arli$$.) Most people, though, have ignored the whole "500 words or less" part and merely communicated in the way most people do these days: via gifs.
First off, there was some debate about exactly who is the MVP of their biggest current hit, Game of Thrones:

Others went with Tony Soprano, a character that took HBO, and television in general, next level:
Some Deadwood fans had their say, mostly celebrating the revival movie:
Or maybe this honor should go to another Western anti-hero, from Westworld:

Either way, Al Swearengen would fit right in with the creatively profane team of Veep:
Julia Louis-Dreyfus' fellow Seinfeld alum got some love:
As did Curb Your Enthusiasm episode-stealer JB Smoove:

Speaking of anti-heroes, few HBO characters as anti-heroic as Kenny Powers, of Eastbound and Down:
But there's always his buddy Stevie Janowski:
Some went way into the past. Perhaps you forgot you had to pay to watch Fraggle Rock:
Ditto the puppet host of Tales from the Crypt:

Mr. Show was largely ignored in its day, but it's had a rich after life, and it birthed so many future legends, from leads Bob Odenkirk and David Cross themselves to people like Paul F. Tompkins and the great Jay Johnston:
Before Homeland, Damian Lewis was a stand-out on Band of Brothers:
Oh, and Entourage was a show:
And someone remembers Aaron Sorkin's The Newsroom:

It would also probably be illegal if someone didn't drop in a gif of Matthew McConaughey on True Detective:
Of course, the real winner was from The Wire, and chosen by musician and actor John Lurie:
Then again, maybe the MVP is Omar's one-time accomplice, hitman and bowtie enthusiast Brother Mouzone: