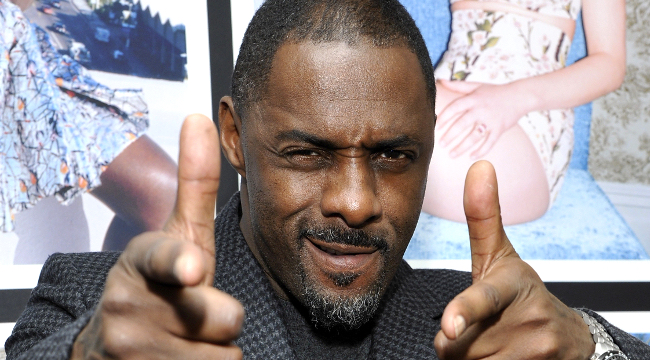 By 2025, half the world's population will either star in a Netflix show or appear in a Marvel movie. Check the math (do not check the math). Sometimes, you'll even get you a man who can do both, like Idris Elba, who played Heimdall in Thor, Thor: The Dark World, Avengers: Age of Ultron, and Thor: Ragnarok for Marvel, and is creating and starring in his own series for Netflix.
Turn Up Charlie is about a struggling DJ (Elba) who's "given a final chance at success when he reluctantly becomes a manny to his famous best friend's problem-child daughter," according to Variety. The comedy is, as far as we can tell, not set in the Problem Child-verse, although I would like to see Stringer Bell in a devil's costume (in this version, he plays both John Ritter and the child).
Elba is best known for his dramatic work on The Wire and Luther, but he's a strong comedic actor who's aware of the effect he has on women (and men). Turn Up Charlie will be the second show the Pacific Rim star's created after In the Long Run, a loosely autobiographical series that recently premiered in the UK.
(Via Variety)