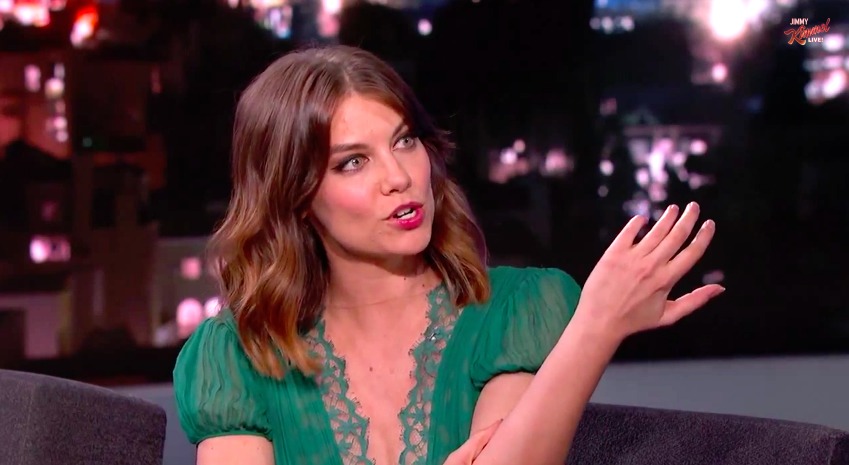 Last week, there was a lot of speculation swirling around the Internet that Lauren Cohan might be leaving The Walking Dead, perhaps as soon as the end of season eight. According to reports originating on Deadline, negotiations between AMC and Cohan had broken down after Cohan asked for a per-episode fee equal to that of her male co-stars, Norman Reedus and Andrew Lincoln. According to Deadline, AMC rejected that demand and counter-offered with a modest raise. That wasn't enough, so Cohan allegedly made herself available elsewhere, "igniting a feeding frenzy in the form of a string of offers from multiple networks."
Making herself available to other networks — and testing the waters to see how much she might be worth on the open market — may have been a negotiation ploy, because TVLine is now reporting that negotiations between Cohan and AMC have since been resurrected.
Multiple sources tell TVLine that Cohan is in active negotiations with AMC to extend her Walking Dead deal into Season 9 and beyond. What's more, she has made no indications to TPTB that she intends to leave. And for what it's worth, Walking Dead doesn't start production on Season 9 until May, so the fact that Cohan has yet to ink a new contract is hardly a DEFCON 1-level emergency.

It is true that The Walking Dead doesn't begin production again until season 9, but Reedus and Lincoln apparently endeavored to renegotiate their season 9 deals a few weeks ago amid multiple lawsuits against the network from both the series' original showrunner, Frank Darabont, and the creator of the series and current exec producer, Robert Kirkman.
With Kirkman leaving AMC for an overall deal with Amazon (he'll remain involved with The Walking Dead), the exit of Chandler Riggs, and the many changes coming with Fear the Walking Dead and The Walking Dead sharing the same timeline now, fans were justified in their fears. On the other hand, with The Walking Dead already in flux having brought in a new showrunner, Angela Kang, the opportunity was ripe for Cohan to seek a bigger deal. Even on a series where anyone can die at any time, Cohan has AMC's desire to maintain some stability on the show as leverage. As a character who still exists in the comics, losing Cohan's Maggie Green would be a major loss to the series and, perhaps, a bridge too far for fans still reeling from the loss of Glenn.
(Via TVLine)