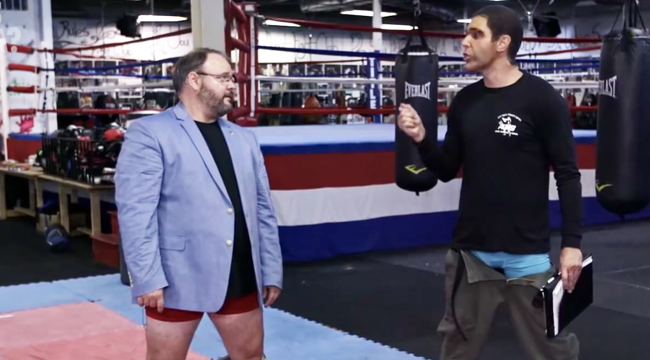 Following his appearance on Sacha Baron Cohen's Showtime series Who Is America?, where he yelled racial slurs and dropped his pants to incite fear in homophobic jihadists, Georgia state lawmaker Jason Spencer is resigning.
His final day in office will be July 31.
Spencer, who initially refused to step down (he lost a GOP primary in May, but could have remained in his seat until November), told the Atlanta Journal-Constitution that while posing as his Erran Morad character, Cohen "pretended to offer self-defense exercises. As uncomfortable as I was to participate, I agreed to, understanding that these 'techniques' were meant to help me and others fend off what I believed was an inevitable attack. My fears were so heightened at that time, I was not thinking clearly… I deeply regret the language I used at [Cohen's] request as well as my participation in the 'class' in general. If I had not been so distracted by my fears, I never would have agreed to participate in the first place."
Techniques in this so-called "class" included brandishing a knife and yelling, "We will cut off your d*ck, you understand?" and pretending to be Chinese so he could take upskirt photos with a selfie stick:
If he refused to step down, he faced potential repercussions: Georgia Republican leaders were researching ways to reprimand him, and two legislative leaders discussed filing a joint ethics complaint targeting Spencer's behavior. But he also had financial incentive to stay. If he had remained in office through January, he would have logged eight years of service and become eligible for taxpayer-subsidized health insurance for life.
You can watch the clip below (fair warning, it's NSFW).